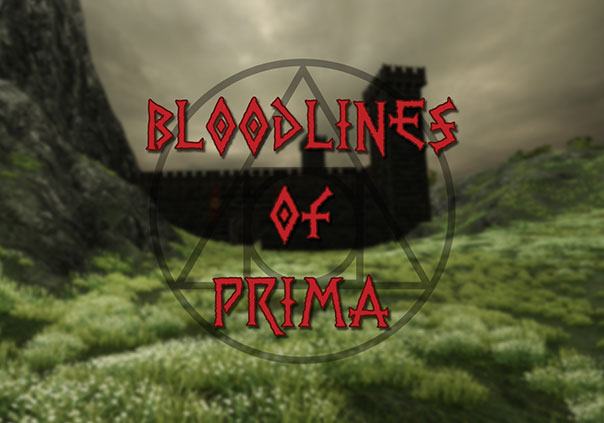 Bloodlines of Prima is a buy-to-play fantasy MMORPG developed by Amazastrophic and is available on Steam Early Access for PC. In Bloodlines of Prima players can find the secrets of Prima and reveal the truth behind everything at hand by ridding the land of the elementals.
Eliminate overlords, explore dungeons, gather materials and more on your adventures. Those who are feeling a bit more devious could even attempt to steal power from the others around them. Actions that you take impact your standing with the world's main faction, altering your allegiance level as well as the services and perks you have access to from the faction. Go on quests and defeat evil foes to improve your standing, or kill other players to decrease your allegiance. Those who keep a positive allegiance will be able to do things like access the faction's bank, spawn inside the city, and receive items in their inventory when they spawn. Those who keep a negative allegiance will have to spawn outside of the city in a random location, receive little help upon spawning, and will be marked as a player killer so other players can kill them with no penalty.
Gaining experience from killing enemies, harvesting items, and transmuting things will increase your Bloodline level and give you points to spend. These points persist even through death, so make sure to invest these into worthwhile bonuses. Transmuting items will allow you to manage their stats without relying on drops alone. You can even create consumable items from your loot and items you find in the environment.
Will your Bloodline become a hero of Prima or will you choose to rebel against the nations instead? Find out in Bloodlines of Prima!
Status: Released
Release Date: Sep 25, 2017
Business Model: Retail
Developer: Amazastrophic
Publisher: Amazastrophic
Category:

Stand-alone

Genre(s):

3D, MMO, RPG, Fantasy

Platforms:

PC, Steam


Pros:

+Challenging NPCs.
+Fun alchemy system.

Cons:

-Unimpressive visuals.
-Not enough content.



Recommended System Requirements:

OS: Windows 10 (64-bit)
CPU: 3 GHz
RAM: 16 GB
GPU: Nvidia GTX 980
HDD: 4 GB



Description: Bloodlines of Prima is a buy-to-play fantasy MMORPG where players work to build their Bloodline and gain perks from it. Manage your allegiance level with the main faction to gain new perks, or go rogue and kill other players to steal their power.
Nexon Europe is pleased to announce a fight-tastic new content update for the beloved online brawler, Lost Saga.
by MissyS
According to Polygon, DOTA (Defense of the Ancients) 2 will be free-to-play with a twist.
by MissyS