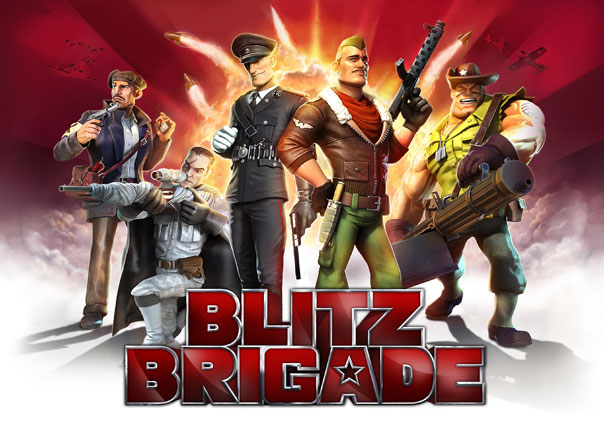 Blitz Brigade is a free to play 3D Shooter developed by Gameloft and is available on PC, iOS, and Android. In Blitz Brigade players will battle against each other in multiplayer matches as either Axis or Allies. Players can choose from five distinct classes to play as and can swap these while inside their match upon death.
The five classes are:
Soldier – A versatile class that does not specialize in any one thing.
Gunner – The slowest moving class that has the most health and uses heavy weaponry.
Medic – A class that can both damage enemies and heal allies.
Sniper – The fourth slowest class that is exceptionally deadly from a range.
Stealth – A class that can turn invisible and uses primarily throwing weapons.
Differing game modes like Deathmatch, Domination, and Capture the Flag can be played on maps of varying sizes and terrain with up to 12 players in a single match! Players can even hone their skills in 120 different training missions before they go online and test their skills against other players. Help the Allies or Axis achieve victory through heated engagements in Blitz Brigade.
Status: Released
Release Date: May 09, 2013
Business Model: Free to Play
Developer: Gameloft
Publisher: Gameloft
Category: Stand-alone, Mobile
Genre(s): 3D, Shooter
Platforms: PC, iOS, Android

Pros:

+Taunt enemies after you kill them.
+Built in voice chat.
+Use vehicles for strategic advantages.

Cons:

-Difficult mobile controls.
-Re-balancing of teams mid match cheats good players out of wins.



Recommended System Requirements:

OS: Android 2.3+ or iOS 6.0+ or Windows 7/8
CPU: 1 GHz
RAM: 512 MB
GPU: PowerVR SGX540 GPU or equivalent
HDD: 1.4 GB