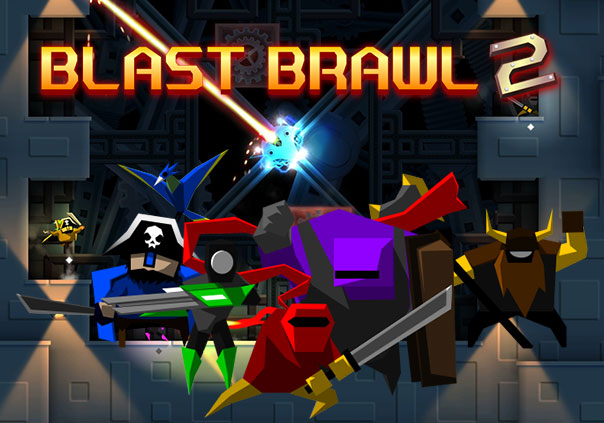 Fight to survive! Blast Brawl 2 is a fast-paced action game created by Mind's Eye Games. As a game where you can die in a single hit, Blast Brawl 2 features a dynamic combat system where players can run, jump, attack, dodge and defend themselves at any given moment, creating a game that rewards timing, quick reflexes and creativity.
With a crazy cast of characters, including a ninja, a sniper, a pirate and more, players can battle against swarms of enemies, dodge sinister traps, find hidden secrets and take down outrageously awesome bosses.
With up to eight players or more in co-op and competitive game modes, along with 80's inspired tunes from over 40 different indie artists, Blast Brawl 2 is perfect for fans of one-hit kill games like Lethal League or Towerfall.

Status: Pre-Release
Business Model: Retail
Developer: Mind's Eye Games
Publisher: Mind's Eye Games
Category: Stand-alone
Genre(s): 2D, Adventure, Fighting
Platforms: PC, Mac

Pros:

+Fast paced combat
+8+ co-op and competition
+Over 10 hours of 1980's inspired music

Cons:

-Combat can be frustrating at times
-No online mulitplayer



System Requirements not yet known.