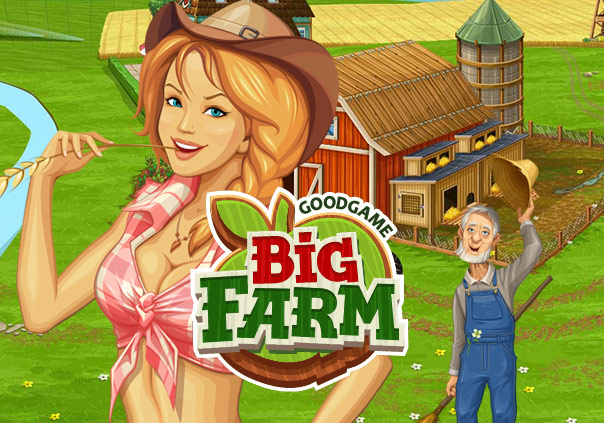 Players in Big Farm interact with their neighbors in order to set up self-sustaining and community economies. Prospective farmers can expand the borders of their farm, plant orchards and cash crops, and even raise livestock. Premium currency is used to advance to higher stages of gameplay.

Status: Released
Release Date: Nov 14, 2012
Business Model: Free to Play
Developer: GoodGames Studios
Publisher: GoodGames Studios
Category: Browser
Genre(s): 2D, MMO, Idle Gaming
Platforms: PC

Pros:

+Large playerbase.
+Very large farms.
+Wide variety of languages supported.

Cons:

-Slow-paced gameplay.
-Buggy gameplay.
-Gold required to advance.



Updated Browser Required.