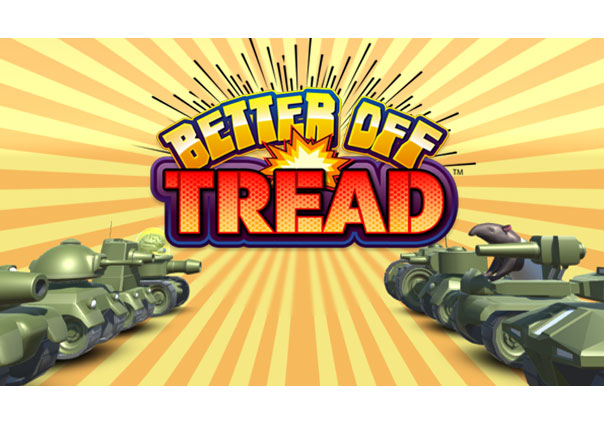 Better Off Tread is an action packed team-based multiplayer combat arena game featuring unusual and often comical armored vehicles doing battle in a variety of unique locales.
Prepare for war by picking from one of the several varied tanks and adding your own personal touch with an assortment of silly customization options. But keep in mind, as armor goes up, speed goes down. Choose the right panzer for the job as you blast your way through the competition on maps such as a the trap infested Temple of Boom or hazardous falling-rock city of Battletown. And when you're in a pinch, grab one of the neck-saving or foe-annihilating powerups randomly scattered across the levels.
Discover the your dormant love for armored warfare, whether it's in operating a sturdy behemoth Grampa tank or in the fast and deadly Future Boy.
Status: Released
Business Model: Free to Play
Developer: Pixel Constructor
Publisher: Pixel Contructor
Category: Stand-alone
Genre(s): 3D, Shooter
Platforms: PC, Mac


System Requirements not yet known.


Dating in MMORPGs
Dating in MMORPGs. A look at MMOs and MMORPGs with in game dating and marriage mechanics.
by Guest