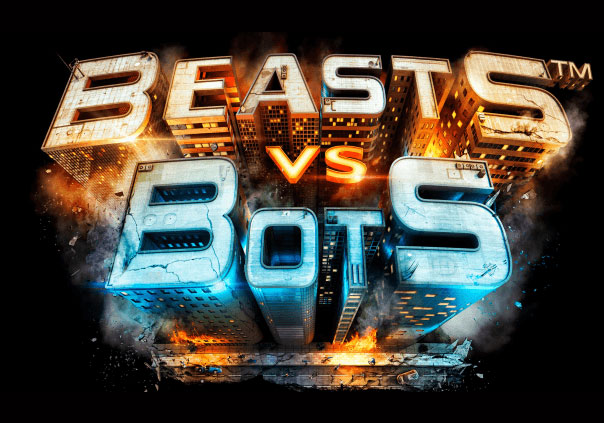 Beasts vs Bots is a RTS game developed by Shiver Entertainment and published by Nexon N. Designed specifically for mobile devices, Beasts vs. Bots features fast-paced synchronous PVP, the ability to directly command units during combat, and battle that takes place in a classic fog of war map, providing a classic RTS experience.
Features:
A Thrill a Minute: Enjoy real-time PvP that is fast, thrilling, and always changing.
Faction Warfare: Choose between the cold and calculated bots or the adrenaline-fueled beasts.
Deep Controls: Enjoy gameplay that is fine-tuned for touch without sacrificing the direct control of units during battle that RTS players expect.
Co-op action: Connect with other players during base-mode through messaging and chat features

Status: Pre-Release
Business Model: Free to Play
Developer: Shiver Entertainment
Publisher: Nexon M
Category: Mobile
Genre(s): 2D, Sci-Fi, Strategy
Platforms: iOS, Android


System Requirements not yet known.