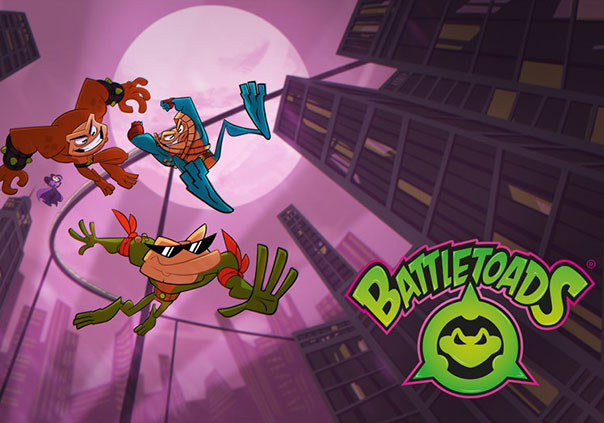 Battletoads
(1 votes, average: 5 out of 5)
The classic co-op beat-em-up returns, 25 years after their last title! Zitz, Pimple, and Rash are back with their zany humor and crunchy combat maneuvers.
Features
►Classic arcade style 2D+ beat-em-up action.
►Use special Morph Attack actions to really lay the hurt on the enemies and send them flying!
►The turbo tunnel returns to test your reflexes!
Microtransactions
Probably not.
Status: Pre-Release
Business Model: Retail
Developer: Dlala Studios
Publisher: Rare Ltd
Category: Stand-alone
Genre(s): 2D, Sci-Fi, Fighting
Platforms: PC, Xbox One




Recommended System Requirements not yet known.


Available with a paid subscription on X-Box Game Pass.