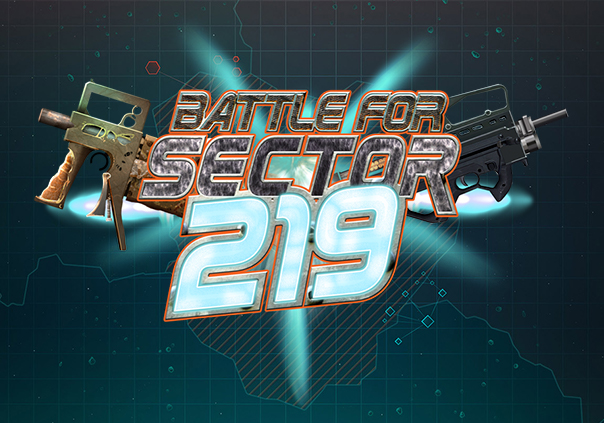 The Battle for Sector 219
The Battle for Sector 219 is a buy-to-play sci-fi card game developed by Large Visible Machine for PC and Mac and is available for purchase on Steam. In Battle for Sector 219 you'll take command of your own sci-fi army vying for control of the capital city with another rival race. You and your opponent will take turns placing cards on the game board, using them to help you maintain your supply lines and obliterate enemy units. The ultimate goal is to advance towards your opponent's main base and take it down, but you'll have to make sure that you're protecting your own base in the process.
You will notice that this game seems much like a re-implementation of its predecessor The Battle of Hill 218, but it features some improved mechanics and new units for you to master including Drop Squads, Artillery, and Shock Troops. Offline play will also be available so you can get some practice in before taking to online matches and crushing real opponents.
A somewhat interesting characteristic of The Battle for Sector 219 is that it completely lacks collectibles and IAPs of any sort. This is a planned feature of the game, as putting less emphasis on collectibles and IAPs allows for a greater focus on the strategical aspects of the game, however the game does still have Steam Achievements and Trading Cards so that you have something else to work towards obtaining.
If you're looking for a sci-fi card game that will put your mind to the test and has a rich history, then look no further than The Battle for Sector 219.
Status: Released
Release Date: Jun 02, 2016
Business Model: Retail
Developer: Large Visible Machine
Publisher: Large Visible Machine
Category: Stand-alone
Genre(s): 2D, Sci-Fi, Strategy
Platforms: PC, Mac, Steam

Pros:

+Easy to learn.
+Good artwork on cards.
+Focused on strategy and delivering competitive matches.

Cons:

-Lacks a tutorial.
-Not much variety in decks.



Recommended System Requirements:

OS: Windows 7 / 8 / 10 OR OS X 10.8
CPU: 2.0 GHz Dual Core Processor
RAM: 4 GB
GPU: AMD Radeon R9 270 / GeForce GTX 660
HDD: 250 MB