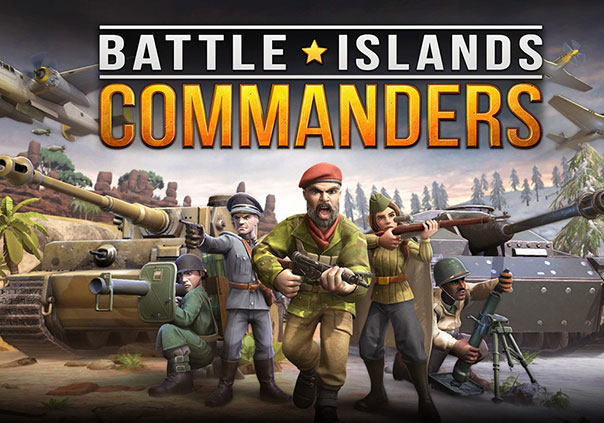 Battle Islands: Commanders
Battle Islands: Commanders is a free-to-play 3D strategy game developed by DR Studios for PC, Xbox One, and PS4. It is also available for download on Steam. In Battle Islands: Commanders players can go head to head in strategic battles in locations from the sandy dunes of North Africa to the bitter cold of the Eastern Front!
In Battle Islands: Commanders players will be able to lead their troops against their opponent in real time, strategic battles. Summoned units will march their way across the battlefield across one of two different paths that you choose, trying to reach the enemy ship and destroy it. Every kind of unit has different strengths and weaknesses, so you'll have to be careful in deciding what units to use when to make sure that you can't get counter-played. As you complete matches you can earn Supply Crates that can be opened to obtain new units, each of which will expand your strategic possibilities even further. After all, the more units you have the more tactics you can employ on the battlefield!
If you're looking to expand your strategic possibilities even more you can join an Alliance with other players. Players that are in the same Alliance can exchange units and even spar with each other. This means that not only do you get the chance to get some new units you might not have yet, but you can also practice with them and trade strategic tips amongst each other.
Islands of all kinds are ripe for the taking, and you'd better act quickly if you want to claim them for yourself! Find out if you've got what it takes to command your units in the most strategic ways possible and conquer enemies in tons of different climates in Battle Islands: Commanders.
Status: Released
Release Date: Feb 14, 2017
Business Model: Free to Play
Developer: DR Studios
Publisher: 505 Games
Category: Stand-alone
Genre(s): 3D, Strategy
Platforms: PC, Steam, Xbox One, PS4

Pros:

+Clean UI
+Realistic facts
+Extremely short queue times

Cons:

-Heavily influenced by in-game payment options
-Puppy-guardian strategy used often and leads to boring gameplay
-Many inactive alliances



Recommended System Requirements:

OS: Windows 7 or later
CPU: Intel Core i3 and above
RAM: 4 GB
GPU: GeForce 210, Radeon HD 5450, Intel HD Graphics 3000
HDD: 2 GB