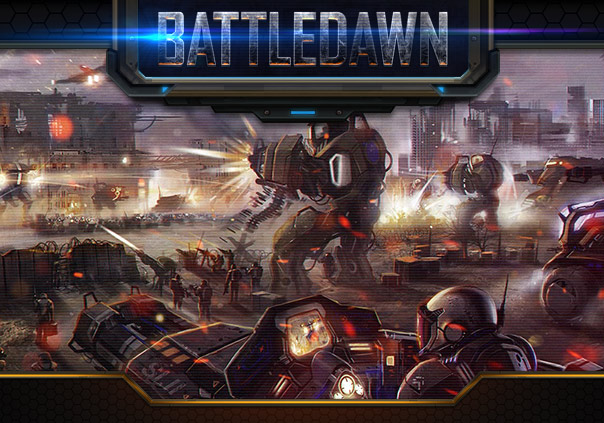 Battle Dawn is a strategy game that plays differently than most browser games of the same genre. With a large map of either Earth, Mars, or a fantasy realm serving as the backdrop, players create colonies, set up outposts and vie for control of ancient relics. Alliances must be formed and resources extracted to muster enough troops to capture all 10 relics and declaring victory, causing a new round to begin. There are four key resources in each of the three settings and the map's geographically is generally limited to an aesthetic role; players receive no penalties for placing their colony in Antarctica nor any benefits for choosing a more fertile land.
Status: Released
Release Date: Jan 06, 2006
Business Model: Free to Play
Developer: Tacticsoft
Publisher: Tacticsoft
Category:

Browser

Genre(s):

2D, Strategy

Platforms:

PC, Mac, Linux


Pros:

+Three unique settings.
+World map easily visible.
+Optional, rewarding tutorial.
+Customize avatar, flag, profile.

Cons:

-Servers reset, no permanent worlds.
-Paying players receive large benefits.
-Slow gameplay & progression.
-Geographic location has limited effect on gameplay.



Requires up to date Flash player.


Description: Battle Dawn is a 2D browser based strategy game whose servers come in three themes; Earth, Mars, and Fantasy. Create a colony, build outposts, form alliances and raid other players to amass wealth. The first alliance to take control of all 10 relics will be declared victorious.
Nexon America has announced that in addition to passing 9.2 million registered users, MapleStory has also seen over 35 million characters crea...
by MissyS
Nutaku: New Gaming Portal Launches
by Mikedot