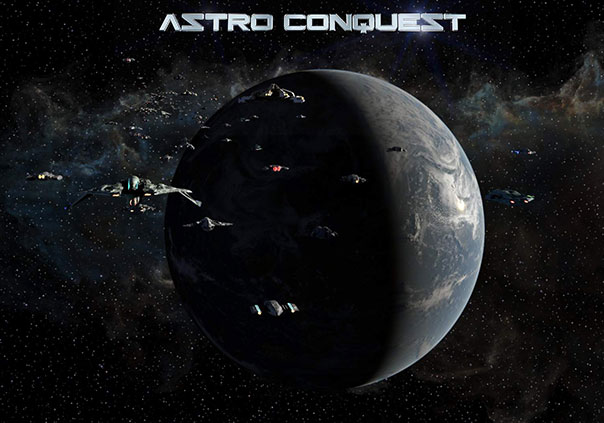 Astro Conquest is a free-to-play sci-fi strategy game playable in the browser. Build up an intergalactic dynasty by conquering bases across the galaxy, dogfighting in space with a variety of futuristic ships, and fueling an economy with the constant output of valuable resources.
Take over, maintain, and defend your hub station with an assortment of additional construct opportunities including material producing refineries, essential upgrades, protective defense systems, and unique buildings specializing in providing a slew of helpful perks like revealing stealthed units.
Rule the map with an unstoppable legion of spacecraft hell bent on defending those they like and destroying the ones they don't. Keeping in mind the rock-paper-scissors combat system, create and send out your ships to get vision on enemy movement, preemptively striking budding empires, or simply in an effort to dissuade attacks from opportunistic foes.
When you crusade across the universe you'll make a lot of enemies, but maybe a few friends too. Create or join alliances and work together with allies to usher in a new age of military might.
Status: Released
Business Model: Free to Play
Developer: Impressum
Publisher: Impressum
Category: Browser
Genre(s): 2D, MMO, Sci-Fi, Strategy
Platforms: PC


Playable in any modern browser.