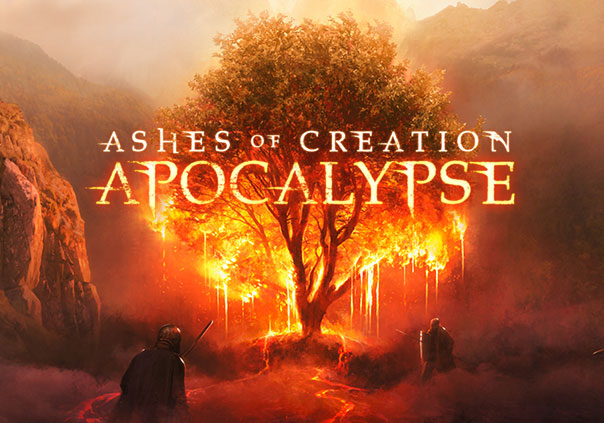 Ashes of Creation: Apocalypse
Acting as both a testing platform for their upcoming RPG, Ashes of Creation, and as a standalone Battle Royale, Intrepid Studios have launched Ashes of Creation: Apocalypse in Open Beta as of December 18th.
Story
The world of Vera is ending. You have two options: Fight for your survival or die trying! Apocalypse is the standalone prequel to the upcoming epic MMORPG Ashes of Creation. It is both a testing ground for new systems and content in Ashes of Creation, as well as a unique last-man-standing action game where magic, steel, and chaos reign supreme. Ashes of Creation: Apocalypse is a high fantasy, Free-to-Play experience where no two battles are ever the same.
Features
►Three Game Modes: Battle Royale, Castle Siege, and Co-Op Monster Horde battles.
►Help finish the development of Ashes of Creation and earn cosmetic/vanity items for the MMO when it launches.
►Up to 100 players in Battle Royale, and 200 in Castle Siege.
►High fantasy setting where you can choose to wield spear, sword, spell, or sling arrows.
Races
Unknown
Classes
The core MMO will have 5 classes with 40 total subclasses, but unknown for Apocalypse
Microtransactions
Unknown
Status: Pre-Release
Release Date: Dec 18, 2018
Business Model: Free to Play
Developer: Intrepid Studios
Publisher: Intrepid Studios
Category:

Stand-alone

Genre(s):

3D, Battle Royale, RPG, Fantasy

Platforms:

PC



Recommended System Requirements: Not Listed


Description: Ashes of Creation: Apocalypse is a spinoff release by the creators of the Ashes of Creation MMORPG in order to test their game systems.
Karos Online is an extremely polished fantasy MMORPG that offers many interesting features.
by Guest
Appirits has announced that their browser-based hybrid game 'Shikihime Garden' will be released on March 11th 2014 and has opened a ...
by MissyS
Over 60 thousand players are currently facing off on two major, universe-spanning sides in the emergence of what is the next great war in EVE.
by MissyS