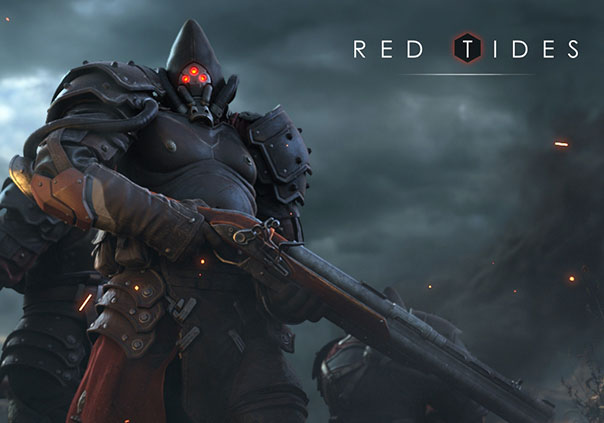 Art of War: Red Tides is a free-to-play 3D sci-fi strategy game developed by Game Science for PC and is available for download on Steam Early Access. In Art of War: Red Tides players can experience a tug-of-war like none other involving different units, races, and all the tension you could ever desire!
Players can select 1 of 3 distinct races which will determine what 40 different units they can pick from to make their team of 10 units and take into battle with them. What makes Art of War: Red Tides stand out from other RTS games is that you don't actually control your units. They will walk and fight all on their own, but you will determine what units you want to spawn for each wave.
This is where the strategy comes in! You'll have to carefully choose what units to send into battle based on what units are already on the battlefield and what you expect your opponent to start sending out. Do you want to go with a hyper-aggressive strategy and lead the charge on your opponent, or would it be better to play a highly defensive game and counter your opponent's moves whenever possible? You decide!
Your ultimate goal of every match will be to destroy your opponent's base, but that might not be as easy as it initially seems. Base's will have three powerful turrets guarding them that won't hesitate to blast down any hostile units that come within range. You will need to overwhelm them first before you can finally wipe out your opponent's main base structure.
Do you have the intelligence and skills necessary to lead an entire race to victory? Gather your forces and find out in Art of War: Red Tides.
Status: Pre-Release
Release Date: Dec 22, 2016
Business Model: Free to Play
Developer: Game Science
Publisher: Game Science
Category: Stand-alone
Genre(s): 3D, Sci-Fi, Strategy
Platforms: PC, Steam

Pros:

+Short, fulfilling matches.
+Amazing execution of a great concept.
+Not pay-to-win.
+Can counter assaults with well-built defenses.

Cons:

-Needs even more troops to choose from.
-Many AFK accounts in matches.
-No clan system.



Recommended System Requirements:

OS: Windows 10
CPU: Quad Core 2.3 GHz or equivalent
RAM: 4 GB
GPU: Nvidia Geforce GTX 650 or greater
HDD: 2 GB