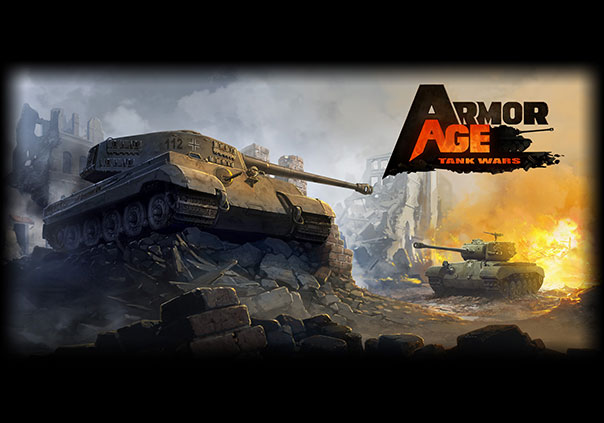 Armor Age: Tank Wars is a free-to-play RTS game developed by HEROCRAFT for iOS set in the world of 20th-century tank battles. In Armor Age players can command of a platoon of different tanks and lead it through a whole row of battle operations with different objectives.
Your platoon can be made up of six different tanks modeled after real-world combat vehicles. This means like their real world counterparts they too have varying roles on the battlefield, whether it be laying down massive firepower from afar or leading the charge against your enemies. Try out different combinations of tanks in your platoon to find out what ones perform best in what situations, then take that knowledge to the battlefield where you can really shine! As you play you can level up your tanks and their crews to increase your strength and your odds of carrying out an operation successfully. If you're lucky you might even come across some new tank blueprints that will enable you to create new kinds of tanks to bring into your platoon.
When you're not busy conducting operations in the game's campaign you can take to heated multiplayer PvP battles. Your experience in carrying out operations will surely come of use here when you come face-to-face with other able commanders with their own platoon of tanks ready to rip yours to shreds. Terrain will also play an important role in battles and affect how you position yourself, making for even more tactical possibilities to take advantage of.
With different platoon commanders emerging and fighting for their own causes you'll need to be prepared for anything at any moment. Customize your own platoon of battle-ready tanks, complete strategic operations, and take down other players in Armor Age: Tank Wars!
Status: Pre-Release
Business Model: Free to Play
Developer: HEROCRAFT
Publisher: HEROCRAFT
Category: Mobile
Genre(s): 3D, Strategy
Platforms: iOS


System Requirements not yet known.