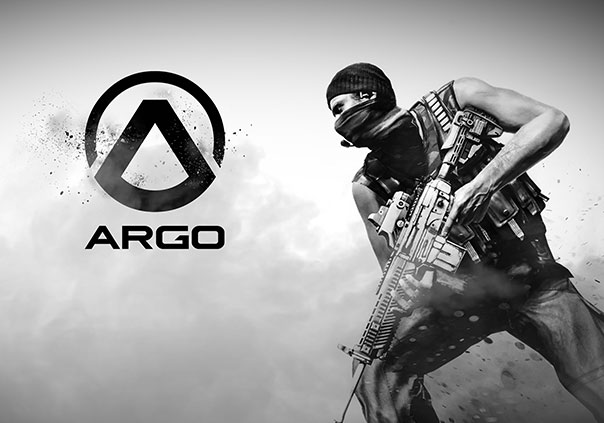 Argo is a free-to-play hardcore tactical FPS taking place on a diversely designed Mediterranean island. Join a faction as a recruit and work your way up through the ranks by participating in engagements across unrestricted open plains and dense urban jungles.
As you progress further and further through your chosen allegiance you'll unlock additional guns, attachments, and gear further pushing the boundaries of your armament. However, regardless of what armor or weapons you have, one bullet could end it all.
Take on the world in a variety of multiplayer game modes including a clash battle over territory, a tug-of-war capture of specified points, and the raiding or defending of a particular terminal. But if versus isn't your thing, look to the survival mode where you and 9 other people will complete randomized objectives and fight swathes of generated enemies. And if you'd rather flex those creative muscles, create your very own scenarios and missions made easy with an intuitive interface and placeable entities, waypoints, trigger, and more.
Enlist for duty, do your job, and rise the ranks of military command!
Status: Released
Release Date: Jun 22, 2017
Business Model: Free to Play
Developer: Bohemia Interactive
Publisher: Bohemia Interactive
Category: Stand-alone
Genre(s): 3D, MMO, Shooter, Simulation
Platforms: PC, Steam

Pros:

+Solid Tactics Shooter
+Budget ARMA 3
+Nice Content Variety

Cons:

-Low Population/Toxic Community
-Buggy/Lack of Polish
-Poor Performance



Recommended System Requirements:

OS: Windows 7/8/10 (64bit)
CPU: Intel Dual-Core 2.4 GHz or AMD Dual-Core Athlon 2.5 GHz/Intel Core i5-4460 or AMD FX 4300
RAM: 4 GB/6 GB
GPU: NVIDIA GeForce 9800GT/AMD Radeon HD 5670/Intel HD/NVIDIA GeForce GTX 660/AMD Radeon HD 7800 Series with 2 GB VRAM Graphics 4000 with 512 MB VRAM
HDD: 20 GB