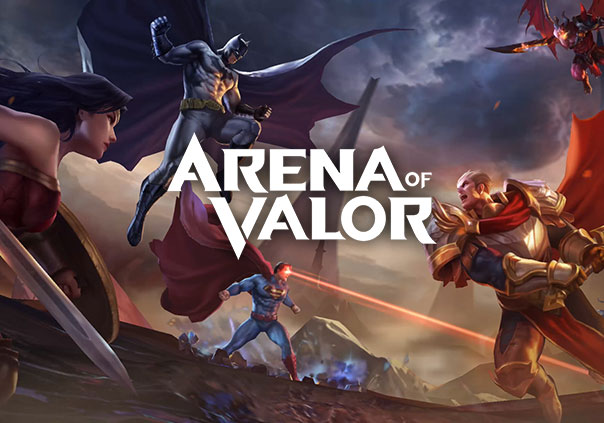 Arena of Valor is a free-to-play MOBA with fast and action-packed matches designed to be played effortlessly on mobile devices. Work with your teammates to take turrets and destroy the all-important core while eliminating the enemies defending them.
Blaze a trail of brilliance by taking on the toughest opponents from around the world in a 1v1 showmatch, or recruit your friends to join in on the 3v3 or 5v5 leagues featuring seamlessly integrated voice chat.
Discover the champion you'll dominate the competition with among the 40+ diverse heroes of varying roles. Be the player your team needs you to be whether that's tanking damage, assassinating high value targets, supporting your carries, dealing constant DPS as a marksmen, or doing a little bit of everything as a fearless warrior.
Pick a hero, head to the arena, and fight for victory!
Status: Released
Business Model: Free to Play
Developer: Tencent Games
Publisher: Tencent Games
Category: Mobile
Genre(s): 3D, MOBA, Fantasy
Platforms: iOS, Android

Pros:

+Newbie Friendly Spammable Controls
+Fast-Paced Action Packed Matches
+Fair Monetization System

Cons:

-Unskilled By-The-Numbers Gameplay Balance
-Less Than Stellar Matchmaking
-Some Crashing and Freezing Issues



Recommended System Requirements:

OS: iOS 8.0+/Android 4.0.3+
HDD: 956 MB