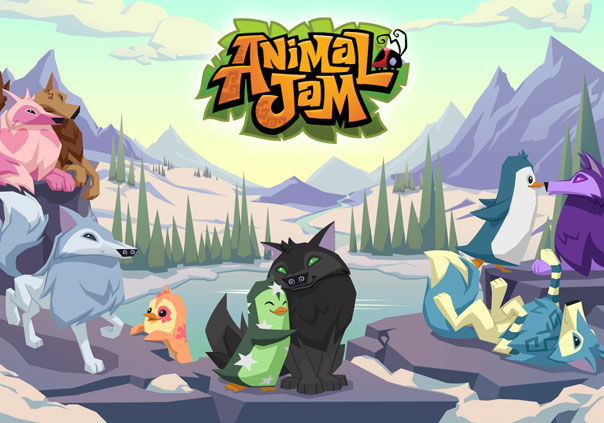 National Geographic's MMO called Animal Jam is a free-to-play MMO specifically targeted towards younger audiences, providing them with a safe place to make friends and explore an interesting world. In Animal Jam players can create their own animal friends, customize their own den, complete quests, play games, and most importantly learn a little bit about nature and why we all should try to preserve the natural world around us.
Features
►Be your own animal: Animal Jam players can experience a great deal of customization that will satisfy eager, young minds. That means making your very own den just how you'd like it to the actual creation of your animal friends. There is enough structure to guide you in your world, but the ability to customize it in a multitude of ways will certainly sate your creative needs.
►Newbie Friendly: This MMO is also much more friendly to newcomers and youth than most. Animal Jam has a strict no bullying, cheating, and inappropriate conduct policy detailed on their website that they take very seriously. You can rest assured that infractions are dealt with to provide the safest community possible for players.
►Education Focused:What is even more impressive is that Animal Jam has an official endorsement from National Geographic! This speaks even more to the educational value found throughout the game. Not only will players have fun in Animal Jam, but they'll also have the chance to engage themselves in a learning environment that will teach them valuable lessons about the preservation of animals and nature.
►Animal Jam is more than just a game – it's a tool that you can use to help your child learn about why nature is important to all of us. Join the safe, friendly world of Animal Jam today and let the learning begin!
Microtransactions
Players may purchase memberships which unlock cosmetic features.
Status: Released
Release Date: Sep 10, 2010
Business Model: Free to Play
Developer: WildWorks
Publisher: Smart Bomb Interactive
Category:

Browser

Genre(s):

2D, MMO, Adventure, Casual, Virtual Worlds

Platforms:

PC, Mac, Linux, iOS, Android


Pros:

+Safe environment for kids.
+Endorsed by National Geographic.
+Great character customization.

Cons:

-Designed for children, so some may not enjoy.
-Membership required for many game features.



Requires Adobe Flash version 10.3+.


Description: Animal Jam is a social game brought to you by National Geographic. It provides children a wonderful learning environment where they can learn about and adopt various wild animals.
Information from E3 is coming in at full force for the new Age of Wushu expansion, Legends of Mount Hua, including a brand new trailer.
by MissyS
Ragnarok Online hits the iOS platform today - for free!
by MissyS
This month, starting on May 3, 04:00 (GMT -4) Dragon Encounter brings you up-to-date features and events.
by MissyS