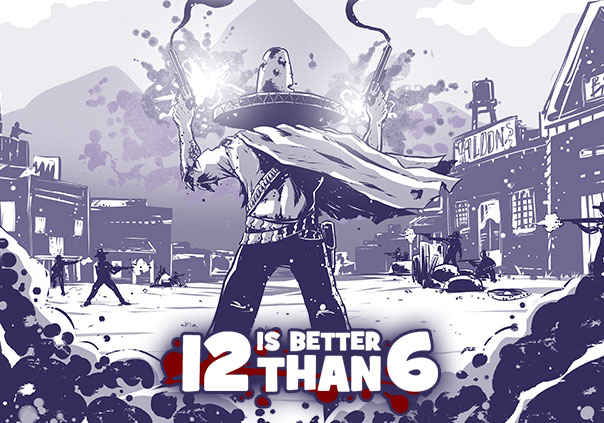 12 is Better Than 6 is a unique top-down shooter with hand-drawn graphics and an authentic Wild West experience.
The game is set in the Wild West of America in 1873, and lets you experience a storyline populated with colorful characters. Hardcore mechanics will make living out your life as a renegade hero more challenging: you'll have to reload your revolver after each shot, and each bullet can be singularly lethal, meaning each decision you make in the heat of battle really counts. To aid your journey you'll be able to collect powerful upgrades, and even use stealth to take down your enemy.

Status: Pre-Release
Business Model: Retail
Developer: Ink Stains Games
Publisher: Ink Stains Games
Category: Stand-alone
Genre(s): 2D, Shooter
Platforms: PC, Mac, Linux


System Requirements not yet known.