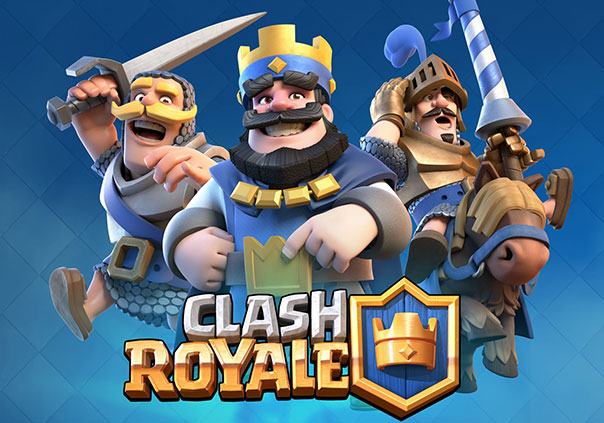 Clash Royale is a free to play 3D fantasy mobile strategy game developed by Supercell, creators of Clash of Clans, for iOS and Android. Clash Royale features many of your favorite characters from Clash of Clans in a new, arena-like setting where players will battle against each other in one-on-one duels. The objective of each match is to push the your units into your enemy's base, knocking your enemy's Princesses and King from their towers.
Units like skeletons, goblin huts, musketeers, and archers can be collected and upgraded with cards that are earned by opening chests. Each chest will have an unlocking time depending on the chest's quality and potentially yield some exciting, new units for you to master. Between battles you can build your deck of cards to take into your matches, swapping cards in and out so that they best fit your strategies.
Of course you can join clans of players as well, allowing you to share cards with each other to help one another become ultimate dueling machines. Your clanmates and friends can even be challenged to private duels where you can settle your differences and determine who is the better Clash Royale duelist.
A new, exciting twist on the Clash of Clans worlds awaits you in Clash Royale.
Status: Released
Release Date: Jan 02, 2016
Business Model: Free to Play
Developer: Supercell
Publisher: Supercell
Category: Mobile
Genre(s): 3D, Fantasy, Strategy
Platforms: iOS, Android

Pros:

+Easy to pick up.
+Quick, yet strategically-oriented battles.
+Different arenas to battle in.

Cons:

-Long wait times to open card chests.
-Payment options weigh heavily on gameplay.
-Very few spaces to unlock chests in.



Recommended System Requirements:

OS: Android 4.0.3+ OR iOS 7.0+
HDD: 93.6 MB