Hotel City is a 2D hotel simulation management social game. Players construct, customize, and run their own hotel in real time. Add exclusive rooms or design a luxury suite with all the amenities. Hire friends as staff in a variety of positions from housekeeping to waiter in a posh restaurant. Promote the hotel to potential customers walking outside. Build additional guestrooms and expand into a grand resort. Start your career as an hotelier in Hotel City.
Publisher: Playfish
Playerbase: High
Graphics: High
Type: Social MMO
EXP Rate: High
PvP: N/A
Platform: Facebook
Pros: +Great graphics. +Nice customization. +Shift option. +Cool Exclusive and Commercial Room add-on feature.
Cons: -Slow paced gameplay. -Limited multiplayer aspects. -Some spamming required for advancing in game.
Overview
Hotel City Overview
Hotel City is a simulated hotel management game where users become hotel managers ready to take on the industry. Build and run a hotel from the ground up literally. Players start out with a few rooms and a lobby. They have to add additional rooms, design, decorate, and hire staff to run specific areas. Although comparable to other games like Happy Hotel, Restaurant City, and Social City this game is all about customization. Players choose from a wide range of decor items including furniture, ceiling fans, wall art, tables, floating beds, garden fountains, hedges, and waterfalls. Create a beach villa or Gothic skull and crossbones resort. Set the layout for your hotel's success in Hotel City.
Hotel City Screenshots
Hotel City Featured Video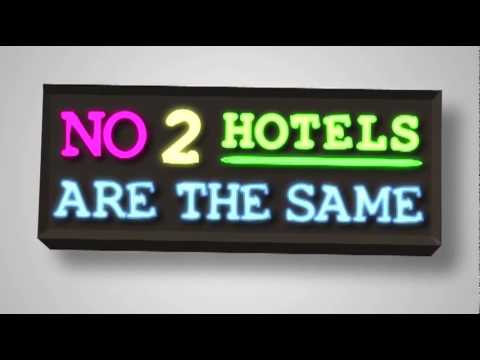 Full Review
Hotel City Full Review
By Ange Perdu
Hotel City is a 2D hotel simulation and building management game where players run their own custom resort establishment. As a hotel manager players have to expand and build their business from scratch. Customize rooms. Choose from a variety of different furniture, décor, and themes. Decorate with colorful wallpaper, carpet, checkered floors, oxford leather chairs, sofas, spiral lamps, mirrors, paintings, and bookshelves. Add gift shops, dinning areas, pools, and parlors. Use rich bedding and specialty items to earn a five-star rating. Hire friends as staff. Promote your hotel by picking passers by off the street to sign up at the reception desk. Tend to guests' needs. Keep your hotel clean and free from pests. Become the most successful hotelier and create a glamorous hotel.
Duties of an Hotelier, the Gameplay
In Hotel City players start out with a sizeable amount of cash to begin their career as a budding hotelier. Serving as general hotel manager players select their desired shift, add guestrooms, hire staff, tend to guests, and expand their hotel into a five-star resort. Similar to Restaurant City there's a handy shift feature that easily allows players to select the best open hours to fit their playing schedule. Shifts can last anywhere between 2 hours to 2 days. Once the hotel is open for business users are prompted to add a few rooms and a cleaning closet for housekeeping to use. Staff is required to assist in the lobby and functional rooms such as gyms, restaurants, bars, or cleaning closets. Temporary employees appear automatically in these sections when added to the hotel. In order to reduce costs players have the option of hiring friends. Unlike most Facebook games that allow users to simply click on their available pals from a list Hotel City makes players post a now hiring ad on their Facebook wall. Friends have to click on the post to accept the position. Although, it's an original idea it can come off like spam especially when multiple employees are needed. Managers also have to tend to guests. Complete various tasks that involve showing hospitality to visitors, keeping the rooms clean, and addressing urgent issues. To show hospitality players can click on sleeping guests to check on them. This task randomly earns coins. Housekeeping can be slow and dust ball clouds often appear in rooms. Clicking on them keeps the hotel spic and span while boosting the hotel's reputation. Throughout work shifts guests will call the desk for assistance. Help them cool hot rooms, change faulty light bulbs, fix water leaks, put out fires, and even catch ghosts. There are some points in the game when players have advanced where there's absolutely nothing to do. The lag in gameplay can be annoying for more aggressive players who like to stay engaged.
Creating a Posh Hotel
Another major part of the gameplay in Hotel City is expanding and decorating. As players' level up and acquire a certain amount of coins they can expand their hotel. Each hotel is built with a free forming block system. Rooms or blocks can be stacked in either direction. A player can make their hotel in a pyramid, vertical, or diagonal shape. The star rating of each hotel only improves when players add additional rooms with designer furniture and luxury. This makes decorating important throughout the game. Players have the option of buying basic rooms such as the budget, small, large, and high ceiling to customize or investing in a decorated or exclusive room. Clicking on the decorate icon allows players to browse through a nice variety of decorations. Add wallpaper, flooring, beds, chairs, tables, ceiling items, wall décor, and additional appliances to ensure guests are comfortable. Choose from a wide range of colors, patterns, and textures to coordinate or express a specific theme. Each room can look different or they can all appear the same. Despite the lack of volume in décor items the detailed assortment available gives creative players plenty to work with. Design a modern futuristic room or go back into time with a retro 80s look. Decorated rooms are based on themes. Select Victorian, Arabian, Tropical, Japanese, Space, and Rock star to designer minimalist styles. Each room earns a different amount of coins and XP per hour depending on its size or combined quality.
Exclusive Rooms & Themes
Exclusive and commercial rooms are also available to customize a player's hotel. Exclusive rooms like the New wave, Pink Power, Sky, Prestige Purple, Nouveau, and city themed bring in extra style and coins. Commercial rooms give guests activities to do. They include gyms, bars, arcades, restaurants, gift shops, small cinemas, Laundromats, cafes, swimming pool, outdoor disco, and special VIP lounges. For extravagant hotels a limousine service can even be added. The customization in Hotel City is somewhat impressive in terms of design. Players are able to add numerous items along with outside ground decorations to spruce up their resort. Change floors to rich wood panels. Place pop art, flat screen TVs, or hang drapery. Add a mini-bar for guests to enjoy using an easy click and drag method. The customization is only restricted in the arrangement of items. Players can not turn or rotate furniture.
Visiting Other Resorts
Similar to other Playfish games like Restaurant City and Pet Society players earn coins for visiting their friends. Adding new hoteliers yield big bonuses as well. The more friends' resorts a player is able to visit the larger the payout. Random resorts will have hidden bags of money stashed in their lobby. Help out neighbors' resorts by cleaning up their dirty rooms or check on their guests to speed up their leveling process. Some spamming of friends is required to collect rare items for scenery change. Sending gifts and asking others to reciprocate can help complete collections for Beach, San Francisco, New York, or Night time backdrop settings. Besides the standard visit or tasks that involve begging there's not a lot of neighbor interaction.
Final Verdict: Good
Hotel City is a fun entertaining hotel simulation management game where players become a hotel manager. Start a hotel from the ground up by hiring staff, tending to guests, and customizing rooms to create a five-star luxury resort. Although, there are some areas in the gameplay that could use improvement it has potential. Players who enjoy customizing and building will really appreciate the great attention to detail in décor and the easy to use click and drag method for constructing rooms. The colorful graphics resemble other popular games like Happy Hotel, Restaurant City, Pet Society, and Social City. The shift feature in Hotel City makes it a casual less demanding game that players with busy schedules can progress in.
Screenshots
Hotel City Screenshots
Links
Hotel City Links