Dawn of the Dragons is a text based fantasy RPG. Players step into the role of an ordinary farmer chosen to save the land from sinister dragons. Go on an adventure completing challenging quests, defeating mythical creatures, building armies, buying land, crafting, and battling other players in real-time combat. Participate in guild raids and special dangerous expeditions as well. Transform into the hero you were meant to be in Dawn of the Dragons.
Publisher: 5th Planet Games
Playerbase: Medium
Graphics: High
Type: Social Game
EXP Rate: High
PvP: Open
Platform: Facebook
Pros: +Challenging gameplay. +Fascinating storyline. +Fun PvP battles. +Nice guild system.
Cons: -Limited character customization. -Small selection of items in shop. -Forming legions can be tedious at times. -Powerful weapons require expensive Planet Coins.
Overview
Dawn of the Dragons Overview
Dawn of the Dragons is a text based fantasy MMORPG set in the Kingdom of West Kruna during the dark medieval times. An evil army and menacing dragons are attacking and killing the innocent. Players become a local farmer who decides to pick up arms and defend his country. Somewhat similar to popular games like Mafia Wars, Castle Age, and Endless Chaos in gameplay mechanics players complete challenging quests, attack beasts, bosses, and fight in PvP battles against other players. Create a strong legion and army. Craft specialty items or participate in guild raids and real-time in-game chats with friends. After level 6 players can select their classes which feature various regeneration lengths. The three basic classes are:
Battlemaster – They recover their stamina quickly in 4 minutes while their energy is slower paced at 5 minute intervals.
Wanderer – These heroes gain energy faster in a swift 4 minute period and stamina restores every 5 minutes.
Adventurer – Rejuvenates stamina and energy in the same length of time. At the staggering rate of 4.5 minutes players are able to quest and battle without interruption.
Dawn of the Dragons Screenshots
Dawn of the Dragons Featured Video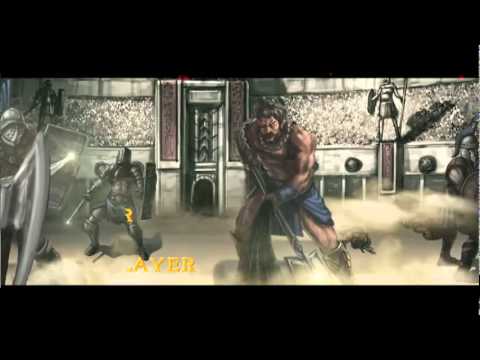 Full Review
Dawn of the Dragons Full Review
By Ange Perdu
Dawn of the Dragons is a text based fantasy role-playing game set in the medieval period in the once mighty Kingdom of West Kruna. The land is under attack by a fierce army of monsters. Players become a local farmer determined to fight for his country and save it from total destruction. Complete quests, raise troops, form multiple legions, and fight other players in PvP battles to see who is worthy of the challenge at hand. Add your friends as members of your army. Start a skirmish between armies in the Colosseum. Collect items and craft them into magical potions for an edge during combat. Create or join a guild to participate in massive beast raids and jousts against guild rivals. Become a hero and save the world in Dawn of the Dragons.
Burden's Rest, the Gameplay
In Dawn of the Dragons players step into the role of a humble farmhand located in the village of Burden's Rest. Completing quests, forming an army, fighting in PvP battles, team skirmishes, raising troops for legions, and looting in raids make up most of the gameplay giving players a large amount of variety. Similar to Castle Age and Mafia Wars quests require an allotted amount of energy or combination of equipment to complete. Tasks vary from killing Kobold monsters terrorizing villagers to helping defend locals like Roland the barkeep from ruthless creatures. A small map at the top of the screen displays the entire Kingdom of West Kruna. To move throughout the land players have to complete all of the quests in each area and fight the monster bosses guarding entrances.
There are four different quest difficulty modes including Normal, Hard, Legendary, and Nightmare that users can complete. Quest only have to be completed in normal mode to unlock the next city on the map. The various modes add a nice challenge to the gameplay.
Friends can join your army increasing your strength in battles. In the PvP section one-on one combat or skirmishes can take place. All battles are text based like the game Endless Chaos but with a faster paced style. Clicking attack once usually determines the outcome of the brawl. In skirmishes players battle their armies against each other. The player with the strongest equipment and troop win. The Colosseum players form a four member team from their army of friends and equip them to fight against other players. All combat use specific amounts of stamina to execute. Raising troops for legions is essential for winning these types of battles and looting in raids. To create powerful legions players must buy troops such as farmhands, town guards, and generals from the shop. Then drag and drop them into the desired position. Troops can be general or possess a particular role. As a player levels up and begin looting in raids they can acquire more skilled soldiers. Throughout the game players go back and forth between questing, PvP battles, and performing raids.
Guild Monster Raids
After a quest boss has been defeated players can summon a stronger version of the monster in the Raid section to conquer. Raids and looting is one of the only methods to gain weapons and better equipment without spending real money. Through sorcery past bosses have been resurrected. Each monster is available for a set amount of time for players to attempt to destroy. Raids can last several days to a week on average. Players enter their domain and repeatedly click attack to cause damage. These beasts are not easy to defeat. The assistance of other players is usually required to kill the monster before the countdown ends. Loots consist of epic to rare items and are given as a reward. The guild system in Dawn of the Dragons is excellent. Players can form their own guild or join an existing one from the drop down menu. Guild members can battle special raid monster bosses earning bonus items and XP. Wage war together fighting the deadly Celeano, Arachna, Al-Azab, Groblar Death Cap, Deathglare, Ragetalon, Batiatus' Gladiatus, Tetrarchos, and the infamous Scuttlegore beasts. Players can click the Rally Cry tab during combat to send a Facebook message to notify other friends that their help is needed. This can come off a bit like spam depending on how often assistance is used. There is a real-time in-game chat box at the bottom of the screen allowing online guild members to socialize. Enter the joust arena to fight in a PvP scuffle against members of rival guilds.
In the Bazaar Shop
The character customization is limited in terms of shop items located in the Bazaar. Majority of the powerful equipment, weaponry, and gear have to be purchased through special packs for Planet Coins which require real money or randomly found through extensive looting. This makes it very time consuming to build up your hero or legions. The shop only contains small collection of basic items. Buy daggers, small spears, blades, shields, leather pants, servant kickers, Gladiator's helm, brass gloves, studded leather chest armor, and Haidate of the Wandering Warrior. Magical rings that boost stamina or produce bonus levels of damage are available along with various health potions and poisons to use during combat at the Bazaar. Special packs for Planet Coins contain better weapons like the Kavalan Short Sword, Rogar's Lament, or Might War Axe. They also provide stronger legion troops like the Skliza the huntress, Machaon the healer, the Wind-Weaver, and Tri-Horn the beast. Special services can also be purchased to restore stamina, health, or energy. Boost attack and defense by 10 points for a 24 hour period or add 3 additional members to your army using Planet Coins.
Final Verdict: Great
Dawn of the Dragons is one of the best text based fantasy MMORPGs on Facebook. This game is extremely challenging. Players become heroes in the making as they complete complicated quests that follow an in-depth storyline. Wage war against dragons, giant spiders, and enormous ogres with your friends. Face off against others in multiple forms of PvP battles. Although the shop lacks a good selection of gear and weaponry there are opportunities to loot or collect rare items. Join in on guild raids and chat with team members while in combat. Similar to Castle Age, Mafia Wars, and Endless Chaos in terms of gameplay Dawn of the Dragons is definitely worth playing.
Screenshots
Dawn of the Dragons Screenshots
Links
Dawn of the Dragons Links