World of Battles: Morningstar
World of Battles: Morningstar is a 3D free-to-play fantasy themed MMORTS by Frogwares. In this war theme universe players create and control their own enchanted army. Form military units with knights, dwarf soldiers, dark elves, fierce barbarians, giants, and even the undead. Fight foes solo or join forces with others for massive PvP battles. Similar to table-top RTS games players must strategically eliminate their enemies in order to rank high on the Leaderboards.
Publisher: Frogwares
Playerbase: Low
Graphics: High
Type: MMORTS
EXP Rate: Medium
PvP: Team-Oriented Battles
Filesize: 2497 MB
Pros: +Nice graphics. +Single-player challenges. +Massive PvP battles. +Clan wars. +Good mix of strategy and RPG gameplay. +Varied maps and modes.
Cons: -Repetitive at times. –Tedious unlock system. –Character customization options could be better. –Shop items limited. –Small selection of weaponry.
Overview
World of Battles: Morningstar Overview
World of Battles: Morningstar is a war fantasy themed MMO that incorporates real-time strategy and role playing elements. In this surreal adventure players enter a world where war is the only option. Create your own army of mythical soldiers to fight solo missions or battle other player's militias for XP and glory. Participate in massive clan wars to mark your turf or expand your troops' power by equipping them with the latest equipment and weaponry. Similar to other titles like Runes of Magic, Immortal King Online, and Heroes of Gaia players must use strategy to advance on the battlefield. Use various unit types and line formations to become an enchanted army of legends. There are also nine different army races that players can choose from as they are unlocked.
Races – Knights, Dwarves, Barbarians, Amazons, Elves, Dark Elves, Beast Folk, Orcs, and Undead
Units Types:
Light Infantry – Although these troops are usually the first to die on the battlefield they can deal heavy levels of damage to other infantry foes.
Heavy Infantry – These defensive units are built to last longer than most. They are equipped with powerful armor and equipment. Aiding their allies in combat is their sole mission.
Light Cavalry – Light Cavalries are skilled in flank maneuvers and rear attacks. These units swiftly surround their enemies for a full fledged attack.
Heavy Cavalry – Soldiers associated with this unit deal heavy levels of damage to their foes by deliberately charging straight through enemy lines.
Light Pikemen – Considered fragile this unit is ideal for reducing enemy power. They can easily destroy a troop of cavalry.
Heavy Pikemen – Also great at taking out cavalry units these pikemen are heavily armored.
Light Shooters – This unit is comprised of shooters or archers that fire at a distance. They are most useful when fighting off droves of assailants.
Heavy Shooters – These troops often perfume similar to snipers. They are slow but capable of executing high levels of damage.
World of Battles: Morningstar Screenshots
World of Battles: Morningstar Featured Video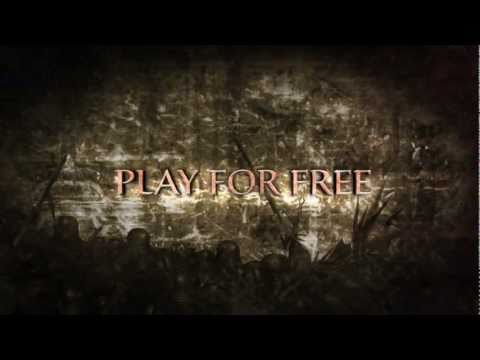 Full Review
World of Battles: Morningstar Full Review
By Ange Perdu
World of Battles: Morningstar or WoB: Morningstar is a 3D MMO from Frogwares that allows players to build their own fantasy armies and wage war in single or multiplayer PvP battles. Loosely based off some of the popular traditional table-top RTS games players enter an enchanted world of warring races. Create a powerful militia of heroic Knights, Dark Elves, Beast Folk, Barbarians, Dwarves, Orcs, Amazons, and the Undead. Perfect your tactics in special solo challenges or participate in intense PvP battles against other players' armies on the battlefield. Equip your troops with various weapons, armor, and train them in effective line formations for an edge during combat. Prepare to win the war or die trying in this bloody adventure.
Defeat All Enemies, the Gameplay
Players start out by choosing their army race, selecting a leader avatar, banner, and naming their military force. Since the majority of the gameplay centers around combat users are required to complete a somewhat lengthy but thorough tutorial on the basics. Once completed players can access the home screen and participate in the single player challenge campaign or jump right into a fierce PvP battle. The single player mode in WoB: Morningstar features several different levels of difficulty ranging from easy to impossible. There's a long list of available challenges to conquer depending on a player's level. These quests often vary from defending marked points to capture the flag style melees. Protect the spellcaster while he attempts to perform a spell to teleport your troops out of harms' way or fight a mirror image of your army. Sometimes players are required to lead a character safely to his destination while under siege or battle master units in a local tournament. Like other titles such as Immortal King Online the game features animated combat. Players simply select their troops and click on a desired destination or enemy unit to attack. Swords clashing against each other, arrows shooting across the field, blue lightning, and purple clouds of mist can be seen as spells are casted. There's dozens of different maps allowing users a new scenic backdrop to wreak havoc. Challenges in the single player campaign earn coins and XP if successfully completed. At anytime players can switch up the gameplay and enter the multiplayer mode for a PvP battle.
Giants on the Battlefield & Clan Wars
PvP battles in the multiplayer mode automatically divide players into two teams of four. There can be up to eight players with a maximum of 16 individual units occupying the battlefield at a time. These large scale wars are relatively simple and only last 10 minutes. Players must eliminate all of their enemy forces before the buzzer goes off. The quick initiated battles in WoB: Morningstar is very similar to Warhammer Online: Wrath of Heroes' arena match system. The time restraints keep the action fast paced. Players have to work together with their teammates to strategize the best tactics to use. The chat box allows users to easily send messages during combat. There's also a convenient 'look here' option that allows users to instantly mark positions that they want other users to attack on their team members' maps. A ding and flashing exclamation mark automatically appears to direct players attention to the desired point. A tab at the bottom of screen also allows players to select and place their units in special line formations. As players level up they can advance their troops into master units. These troops vary in skills and equipment. Although there's no real storyline to WoB: Morningstar part of the lore of the game is that players can actually build the ultimate fantasy army complete with marching giants to take out their foes. After each battle the number of soldiers killed and victories are totaled to determine a player's battle reward. These rewards usually consist of coins and XP which can be used to improve a user's army. At level 7 or higher players can also participate in clan wars if they've joined an alliance.
Unlocking the Head Splitter Axe
Most items like weapons, armor, and even higher ranking master units must be unlocked through leveling. The unlocking system used in this game is very tedious. Each item category in the shop is locked until a player has leveled up enough to earn access. So beginner players are unable to purchase armor, shields, or even amulets prior to leveling. It's a slow process to earn the right to equip your units. Players have to continuously enter PvP battles and tackle challenges in order to become high enough to customize. The customization options are decent but there's no real character personalization. Each individual unit type is identical. All infantry soldiers look a particular way, archers, and cavalry units also. Much like Runes of Magic, the game has a fantasy theme integrated into the shop items. Once unlocked players can buy weapons like the Militia Longsword, Head Splitter Crescent Axe, Eagle Wing Targeted Bow, Imperial Eagle Rabble Cleaver, Serrated Rabble Halberd, Volksriger Training Pike, Imperial Lord Pennant Spear, Scavenged Zwehander, and Dead Crusher Skirmish Maul. Items like the Order of the Lion Tarnished Plate, Squire Honor Platemail, Militia War Shield, and Force of Mind Belt can also be equipped by units. Common goods in the form of helmets, amulets, earrings, and rings that yield stat bonuses are available as well. Although the game is free-to-play there is a temporary premium account option that gives members discounts on shop items and 30% XP boosts. For those players that hate to wait it might be worth it.
Final Verdict: Good
World of Battles: Morningstar is a solid tactical war fantasy themed MMORTS. Despite the relatively small community of players and its tedious unlocking system the game has a lot to offer real-time strategy fans. Users get to build and grow a massive army of mythical creatures ranging from Dark Elves to heinous Beast Folk. Through completing various single player missions and participating in PvP battles users can level up to unlock higher performing units, tactics, or equipment. Similar to Heroes of Gaia there's a nice mix of strategy with RPG elements that make this game equally demanding as it is fun. The battle matching system is very balanced and there are always a handful of players ready to wage war with you. WoB: Morningstar is definitely worth checking out if you're into challenging real-time strategy games.
Screenshots
World of Battles: Morningstar Screenshots
Links
World of Battles: Morningstar Links
System Requirements
World of Battles: Morningstar System Requirements
Minimum Requirements:
OS: Windows XP SP3, Windows Vista, Windows 7
CPU: Intel Core 2 Duo 2Ghz, AMD Athlon64 X2 2Ghz
RAM: 2 GB
Graphics Card: NVIDIA GeForce 7300GT or ATI Radeon X1600, 256 MB
DirectX 9.0
Recommended Requirements:
OS: Windows XP SP3, Windows Vista, Windows 7
CPU: Intel Core 2 Duo 3GHz, AMD Athlon64 X2 3GHz
RAM: 2 GB
Graphics Card: NVIDIA GeForce 8800 series or ATI Radeon 4800 series, 512 MB
DirectX 9.0