UPDATE: This game has been shutdown and is no longer available
Overview
Vanilla Gate Overview
It's not easy finding a good free-to-play fighting MMO, and Vanilla Gate does little to remedy that problem. Poor development and repetitive gameplay have kept it from attracting a sustainable playerbase. The game is still in open beta testing, so there is still hope for improvement. The graphics are bright and attractive for a game geared towards low-end systems, and the tutorial does a good job of explaining the simple controls. Oddly, class role in Vanilla Gate is determined by gender: Males are melee-oriented, while females are spellcasters.
Vanilla Gate Screenshots
Vanilla Gate Featured Video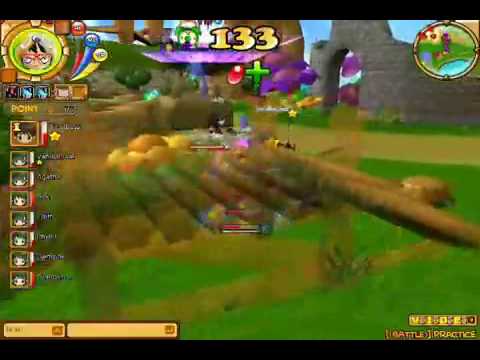 Full Review
Vanilla Gate Review
By Erhan Altay
Vanilla Gate is the second game to be published by Inixsoft, at least outside of Asia. Their first title, Kal Online, was a traditional oriental MMORPG released back in 2004. Vanilla Gate is a completely different project; it is a brawler MMO where up to eight players fight it out in short deathmatches. The game has been available on the official site for over a year now, but it is still technically in Open Beta. Inixsoft has been slow with updates, but even slower when dealing with bugs and other technical issues. Because of these problems, the game is nearly unplayable, so it's no wonder the population is so low that it is almost impossible to get a multiplayer game started.
Humble Beginnings
Like Kal Online, Vanilla Gate does not install on 64-bit operating systems. For those of you with newer Vista or Windows 7 computers this means the game is simply not an option. Most developers have already updated their sites to include 64-bit installers, but not Inixsoft. I honestly don't think they'll ever get around to it. Assuming you've got a compatible OS, Vanilla Gate is a quick download and install at only 300 mb. Once players enter the game, they'll go through a short character creation process, which involves selecting their gender, hair style, face type, and clothes. Gender in this game plays an important role, as it determines a character's stat distribution. Girls have higher magic attack and defense while boys are more physically capable. There are only three choices for each of the six appearance options: face style, hair, coat, pants, shoes, and weapon. From my experience, each account can only have a single character, and there is only one default server.
Old Instructor's Lesson
Like other MMO fighting games (such as Splash Fighters and Rumble Fighter), Vanilla Gate is a lobby-based game where individual players host rooms and wait for others to join before starting. Unfortunately, there are never more than a handful of players online at any given time, which makes it near impossible to get a multiplayer game going. An optional tutorial is available, and the button which launches it is located near the bottom-right of the lobby screen. The tutorial takes about ten minutes and takes players through four lessons. The first of these is movement and camera modes. All controls in Vanilla Gate are done with the keyboard, with the arrow keys controlling movement. There are four camera modes which can be switched by hitting F9. The second tutorial lesson covers attacking, (hit 'c') jumping, (hit 'x') and aerial attacks (combine them.) The third lesson involves evading ('z') and counter attacking. The fourth and final lesson pits players against the NPC instructor in a practice battle. Each step of the tutorial rewards player with some of the in-game currency called 'Vaget.'
Dead Lobby
After completing the tutorial, players will find themselves back in the same empty lobby as before. There are always a few games currently in progress but only rooms labeled 'waiting' can be entered. After refreshing for several minutes waiting for a room to open up, I simply created my own room to try my luck as a host. The waiting room in Vanilla Gate is well made; players can walk around, chat, and even answer random math problems that appear to earn extra vagets. After brushing up on my arithmetic, I tinkered with the game options. Up to eight players can participate in each match, and there are eight maps to choose from. Round time limits are by default set at the lowest amount, which is three minutes. There are two game modes which are 'battle' and 'non skill.' Battle is the default option, and my assumption is that 'non skill' mode is similar to the 'avatar off' mode in Gunbound, where players do not receive the benefits of their equipment or increased stats. There are three game kinds, including Time attack, Death Match, and Crazy. I did not get an opportunity to try all these modes out, as after giving up on the prospects of someone else joining the room, I simply launched in practice mode, which pits players against AI controlled bots.
Mindless Action
Once a round begins, gameplay takes place in small arenas where players are free to clobber each other to gain points. Simply dealing damage is enough to earn some points, but finishing off an opponent yields a higher reward. Death Match games are usually free-for-alls, which means things can get very chaotic. Often it is best to simply stand a safe distance away from the action and finish off weak players with ranged attacks. It doesn't take many hits to go down in Vanilla Gate, but the respawn timer is set low, which means it doesn't take long to get back in on the action. New players will receive +10-20% HP bonuses when defeated as a way to ease them into the fast paced and relentless gameplay. The AI controlled enemies made quick work of me during my first two matches; I was only able to place in fifth. After either the time limit or kill count is rigged, the match ends and players are awarded vagets depending on how well they performed. The in-game currency can be used at the shop to purchase an array of items ranging from hats, shoes, pants, and accessories such as glasses or hair pieces. Some of these items provide stat bonuses, while others are only for appearance.
Swing & Miss
There have been many failed fighting/brawling free-to-play MMOs over the years, and many of them suffered from the same problems. Tcrew is a perfect example of this. The game had even more features than Vanilla Gate does but was made available with too many technical issues unsolved. Early adopters were turned off and the game never recovered. Survival Project managed to last a bit longer, but repetitive gameplay and the frustration caused by kill stealing drove it into the ground. It has yet to be determined whether Vanilla Gate will go down the same road as those games, but so far things look bleak. As of now, I would not recommend this half-broken, half under-development MMO to anyone.
Final Verdict: Poor
Vanilla Gate is a simple fighting MMO with far too many technical issues. Installation and connection issues continue to plague the game months after it has been publically available. With too few players and a limited character creation and progression system, there's little to like in this game.
Screenshots
Vanilla Gate Screenshots
Videos
Vanilla Gate Videos
Vanilla Gate Tutorial Video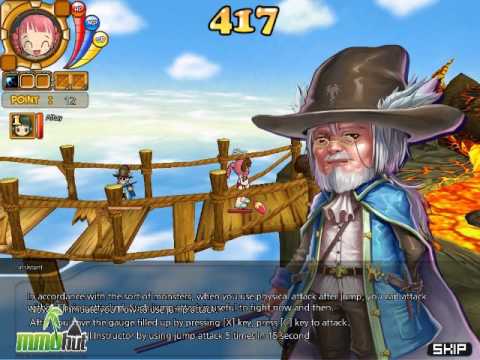 Vanilla Gate Gameplay Trailer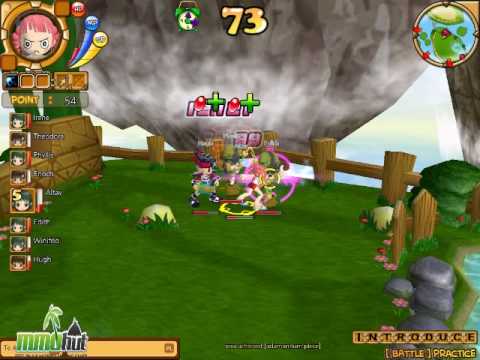 Vanilla Gate Graveyard Gameplay Footage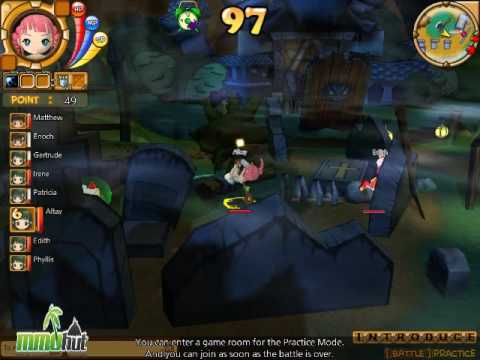 Vanilla Gate Official Game Trailer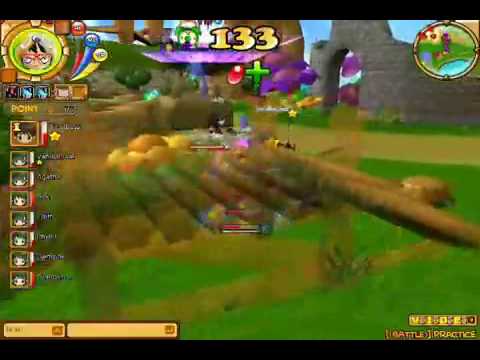 Links
Vanilla Gate Links
System Requirements
Vanilla Gate System Requirements
Minimum Requirements:
OS: Windows XP / Vista / 2000
CPU: Pentium 4 1.0 GHz
RAM: 256 MB
HDD: 600 MB Free
Graphics Card: 32 mb
Recommended Specifications:
OS: Windows XP / Vista / 2000
CPU: Pentium 4 1.6 GHz or better
RAM: 512 MB or more
HDD: 600 MB Free
Graphics Card: 64 mb or more