UPDATE: This game has been shutdown and is no longer available
Overview
Twelve Sky 2 Overview
Twelve Sky 2 is a remake of the original Twelve Sky game with many notable improvements, the most obvious being the game's improved graphics and introduction of a fourth faction.  Unfortunately, even though Twelve Sky 2 polished up some of the features in its predecessor, there aren't many new features in the game.  For example, like its predecessor there are three 'starting' factions that are in perpetual war, and the game's classes are once again named after the players weapon of choice.  Fans of the original game will certainly appreciate Twelve Sky 2′s improved graphics and polished gameplay, while gamers new to the franchise will also appreciate the game's regular events and addictive gameplay.
Twelve Sky 2 Screenshots
Twelve Sky 2 Featured Video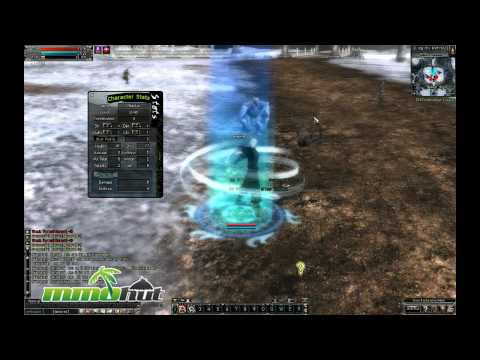 Full Review
Twelve Sky 2 Review
By Omer Altay
Twelve Sky 2 is a 3D Fantasy MMORPG published by Aeria Games. For those familiar with the original Twelve Sky, this new installment should be easy to pick up and learn, as gameplay between both games is nearly identical. Even though Twelve Sky 2 imported many of its features from its predecessor, it did a few things differently.  This newer installment has vastly improved graphics and much more fluid combat.  Perhaps the most notable new feature, though, is the introduction of an elite fourth faction called 'Ancient Sky Clan' that can only be joined once a player reaches level 113+.  Aside from the fourth faction, there are only minor differences between Twelve Sky 2 and the original game, but I recommend new players to the franchise to play the newer Twelve Sky 2 for its newer graphics.
Enormous Community
Very few game reviews get an entire paragraph discussing the game's playerbase, but the fact is, Twelve Sky 2 has an enormous playerbase.  The starting towns for all three factions are incredibly crowded and the newbie hunting zones are rich with activity.  Newer players should find this incredibly helpful, as finding a group shouldn't be too difficult and having questions answered should be a breeze with the large community.  Aside from perhaps Luna Online, Twelve Sky 2 has been the most popular 'open beta' launch of any MMORPG in 2009.  It is also without a doubt one of Aeria Game's most popular titles next to Last Chaos and Shaiya.
High Level Cap. Lots of Playability
One thing I never quite understood was why some MMORPGs have such a low level caps.  Most players certainly will never reach even a low level cap, but it never hurts to have an incredibly high one and in fact, I would argue that the higher the level cap the better.  Luckily for me and everyone else, Twelve Sky 2 has an impressive level cap of 145+.  The game is still relatively new, so I'd imagine that sometime down the road the folks over at Aeria Games, or the developers at ALT1, will raise it even further.
Six stat points are awarded for each level in Twelve Sky 2.  Like the original Twelve Sky, Twelve Sky 2 employs the same stat gain system of its predecessor, where each faction has its own unique stat growth system. The Jinong faction, for example, will benefit more from the 'strength' attribute than the other factions, while the Guanyin tend to benefit more from the 'Chi' stat than the other factions.  Another interesting feature is the game's party system, as it actively promotes grouping with others by granting an XP bonus to larger groups.
PvP Galore
Without a doubt, much of Twelve Sky 2′s popularity is due to the game's heavy emphasis on Player versus Player interaction.  The three major factions and the one 'elite' faction are in perpetual war – sort of like Horde vs Alliance in World of Warcraft, but with four factions rather than two. The three types of PvP in the game are 'Battlegrounds', 'Dueling' and 'Faction Invasion'.  The first two are rather self explanatory, while the Faction Invasion system involves capturing certain battlefields and towns for your faction.  Each 'territory' a player's faction controls, the more bonuses he receives in combat.  The PvP in Twelve Sky 2 ultimately feels similar to the original Twelve Sky, but that's actually a good thing, as the PvP in the original game was solid.  One interesting feature in Twelve Sky 2 is that factions can now form alliances, which ultimately helps balance the game, as no one faction will be able to control the entire game, as the other factions would be able to 'team up' against that one faction.
Ridiculous Con System
In a lot of MMORPGs, simply left-clicking on an enemy will usually inform the player whether or not he will win the fight, but in Twelve Sky 2 that isn't the case.  On the game's official site, the guide explains that the game has a built in 'consider' system in place, where players should be able to tell the difficulty of a monster just by clicking it – but in practice it just doesn't work.  From my experience, either a monster's name is in black, pink or red. Black enemies are easy and won't yield much experience, pink enemies are difficult but beatable and red enemies will 1 shot you. Sometimes though red enemies are quite easy while pink ones are difficult. Not only does it not make sense, it can be extremely frustrating.
Lots of Potential. Poor Presentation
From my experience with Twelve Sky 2 I can see that the game has a lot of potential.  An incredibly high level cap, regular events and a great PvP system are all positive aspects of the game, but unfortunately the game's presentation is just so bad that it drags the game down with it.  Everything from the game's translations, to controls, to interface are just so poorly made that playing the game loses it's 'fun'.  You'd imagine that such a popular game like Twelve Sky 2 would have some GMs online once in a while, but apparently that isn't the case, as I've seen a lot of spammers in the chat channels advertising their power-leveling services.  The amount of spam though is nowhere near as bad as the original Twelve Sky, but I fear that it's only going to get worse.  I would like to emphasize that underneath the game's poor presentation is a solid content rich MMORPG with a lot to do, but the poor presentation definitely detracts from the game.
Final Verdict – Good
With a boat load of features and an enormous population, Twelve Sky 2 is certainly a great new game in the Twelve Sky franchise.  Even though the game is incredibly similar to its predecessor, the newer graphics and additional features make Twelve Sky 2 worth the download.  The game's only drawbacks are a few occasional bugs and a poor interface.
Screenshots
Twelve Sky 2 Screenshots
Videos
Twelve Sky 2 Videos
Twelve Sky 2 Gameplay Trailer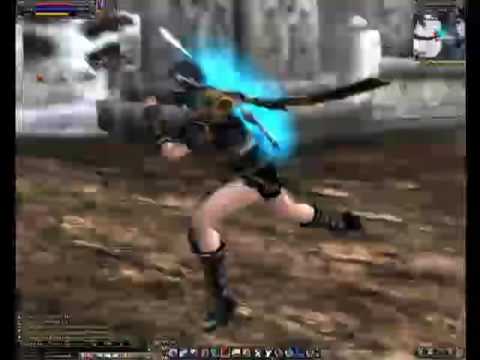 Twelve Sky 2 Official Cinematic Trailer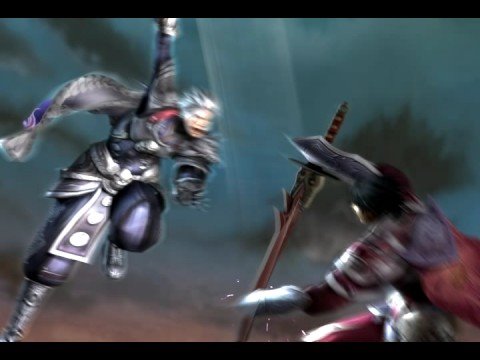 Twelve Sky 2 Gameplay Video
Links
Twelve Sky 2 Links
System Requirements
Twelve Sky 2 System Requirements
Minimum Requirements:
OS: Windows 98 / 2000 /Vista / XP
CPU: Pentium III 800 MHz
RAM: 512 MB
HDD: 6.0 GB
Graphics Card: GeForce FX 5200 or Radeon 7600 64 MB
Recommended Specifications:
OS: Windows 98 / 2000 /Vista / XP
CPU: Pentium 4 2.4 Ghz or more
RAM: 1024 MB (1GB) or more
HDD: 8.0 GB Free
Graphics Card: GeForce FX 5600 or Radeon 9550 128MB