Striving to do things a little differently, Tales Runner is an MMO that allows players to take control of one of nine different characters, and race on foot in three separate game modes.  Players can use power-ups collected throughout the race to attack other players, and can equip new clothing to provide additional stat bonuses.
Publisher: OGPlanet
Playerbase: Low
Graphics: Medium Quality
Type: MMO
EXP Rate: Low
PvP: N/A
Filesize: 629MB
Pros: +Innovative race tracks. +Simple controls. +Single-player options.  +Race with up to 30 players. +Several different game modes.
Cons:-Courses are difficult to learn. -Some obsolete game modes. -Repetitive gameplay.

Overview
Tales Runner Overview
Brought to you by Gpotato, Tales Runner allows players to race to the finish in fast-paced, action-packed races reminiscent of Mario Kart.  Game modes include 8-man Standard Race and Baton Race, and also a special 30-Man boss-themed mode, whereby players must try to escape as an enormous boss chases them around the track.
Character Choices:
Charlie – Speed Focused
Ming Ming – Control Focused
DnD – Acceleration Focused
Apollo – Power Focused
Tales Runner Screenshots
Tales Runner Featured Video
Full Review
Tales Runner Review
When I was first asked to review Tales Runner, I was stricken almost instantly with a warm fuzzy feeling in the pit of my stomach.  Not the awkward kind you get before you ask that girl from school out on a date, but the good kind, the kind you get before you start up a game of Mario Kart with a few mates from across the street.  Having heard before that Tales Runner bore a strikingly similar gameplay style to Mario Kart, I honestly couldn't wait to get in there and give it a go.
LIMITED SELECTION
My first reaction after logging in was unfortunately quite lackluster, due mostly to the severely limited character customization features on offer.  I knew that Tales Runner involved running anime-themed characters around a racing track, and had instantly assumed that due to the lack of any kind of vehicle, that I would be offered a good amount of choice when it came to the style of my character.  This, however, was not so, and I instead found that I was to choose from one of four pre-created characters – Charlie the speed demon, Ming Ming the control freak, DnD the acceleration nut, and Apollo the power player.
I must say that I'm not entirely opposed to the selection of an actual character.  I just find that it is a design best left for games of the non-MMO genre, as the designing of your own character really is one of the key features of the style.  Fortunately, the remaining elements of Tales Runner were far superior to the character customization aspects, many of which were both innovative, and exciting.

FINDING YOUR FEET
The tutorial was the first of many impressive features in Tales Runner, as not only was it informative and well designed, but it was a hell of a lot of fun to play, too.  While many of the features were standard for the genre (running, jumping and avoiding danger), there were several new additions that added much to the experience.  By completing the tutorial and the several training missions that followed, I was able to learn many of the games features, and get some well needed practice in too.
The tutorial covered the different types of course obstacles – everything from soaring through the air via a quick bounce on a giant mushroom, to defeating goblins with a Mario-style jump on the head, or avoiding whirlpools as I swam through the water sections.  I had a chance to learn the controls, which weren't necessarily complicated, but definitely required a bit of getting used to.  I learned the style in which every race begins – by being dropped out of an airship and free-falling to the ground.  There were many features involved in all of these processes, and all of them are better experienced while playing the game.

MODES FOR ONE AND ALL
As Tales Runner is a room-based MMO, after completing the tutorial there is little else to do but get in there and start racing.  Many of the more advanced features of the game can only be learned through trial and error, such as the different types of power-ups one may acquire when racing, ranging anywhere from a simple speed boost to a box that lands on an opponents head, limiting their field of view.  Of course, racing games are nothing without the game modes that support them – another area that Tales Runner does wonderfully.
There are three different game types available – practice mode, time trial, and online play – and while the first two are quite self explanatory, the third is much more in-depth.  In online mode, players will of course compete with one another on the track, but there are several different styles in which they can do so.  The standard free-for-all and team matches, while incredibly fun, offer little in the way of innovation.  However, the baton and boss modes are really quite revolutionary.
RUN FOR YOUR LIFE!
The baton mode will see players teaming up in groups of three, and must take it in turns carrying the baton while praying that their team-mates don't mess it up after they've finished.  I personally enjoyed this style of play a lot, but Boss mode is where I started to get really interested.  All other game modes allow a maximum of eight players, while boss mode caters for up to thirty, and will see players running for their life as a gigantic boss chases them around the course.  Fall behind the pack even a little and it's goodbye for you, with the winners being those that can survive until the end.  The standard game modes can become a little stale after some time, and the Boss Mode helped greatly in breaking the monotony.
Winning a race of any kind will award players with TP, the Tales Runner form of currency.  TP can be spent in the item shop to purchase new clothes and accessories that not only help to make your character more unique, but also increase your stats, giving you an edge in coming races.  While this can be seen as unfair to the newer players, it allows those that invest enough time a real sense of achievement, one that they can put to good use.
Final Verdict: Good
Tales Runner is as fast-paced and exhilarating as they come, and offers a fantastic alternative to the MMORPG genre.  While I can't see players investing large amounts of time here, it should definitely serve as a great bit of fun in small doses.

Screenshots
Tales Runner Screenshots
Videos
Tales Runner Videos
Tales Runner 2014 Teaser Trailer
Tales Runner Featured Video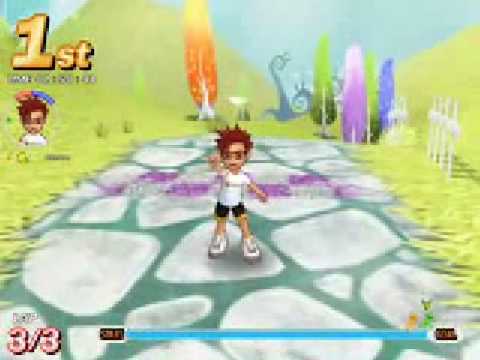 Tales Runner Face Footage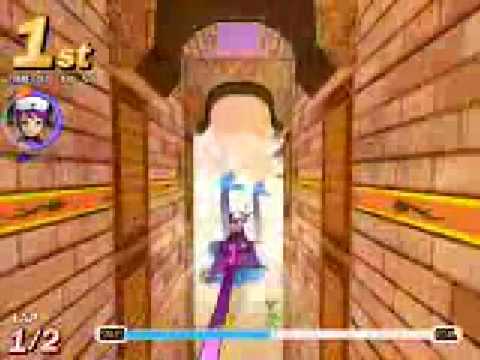 Tales Runner Speed Run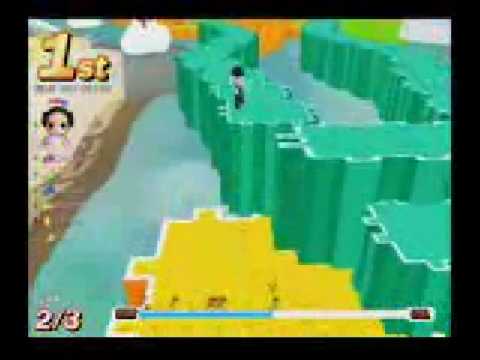 Tales Runner Gameplay Trailer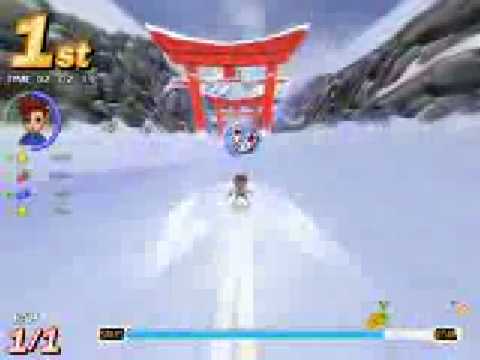 Tales Runner Cinematic Trailer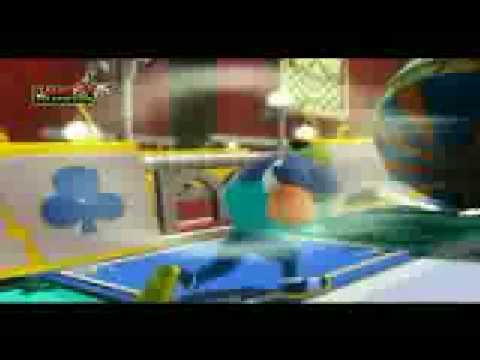 Links
Tales Runner Links
System Requirements
Tales Runner System Requirements
Minimum Requirements:
OS:Windows XP/VIsta
CPU: P3~600MHz
RAM: 256MB
Graphics Card: 64MB
DirectX: 9.0c
Recommended Specification:
OS: Windows XP/Vista
CPU: P4~1.0GHz+
Graphics Card: 256MB
DirectX: 9.0c or Better
Tales Runner Articles