Overview
Storm Online Overview
Storm Online is a Chinese developed MMORPG from Shanda Games. It has a 2.5D graphic style and a classic isometric view. Complete quests and fight monsters for experience, but be prepared to defend yourself against other players in this open PvP game world. Besides choosing from three classes, players must also select which of the four factions they want to align with. While the graphics are a bit dated, the game does have bright visuals and plenty of PvP options.
Classes:
Warrior - The class with the most powerful physical attacks. Warriors can study Swordsmanship and the Art of the Sabre.
Hunter - The ranged archer class of Storm Online. Hunters can learn Archery, Auxiliary, and Crossbow related skills.
Mage - The long range, caster class. Mages can branch into three branches: Thunderbolt, Fire, and Three Realms of Eternity.
Storm Online Screenshots
Storm Online Featured Video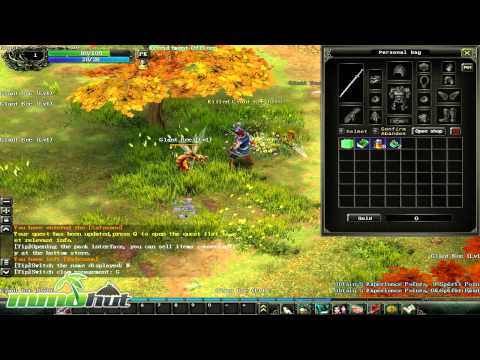 Full Review
Storm Online Review
Coming soon…
Screenshots
Storm Online Screenshots
Links
Storm Online Links
System Requirements
Storm Online Requirements
Minimum Requirements:
OS: Windows XP / Vista
CPU: Intel Pentium 3 1 Ghz
RAM:  256 MB
HDD: 1.5 GB Free
Graphics Card: NVidia GeForce FX5200 / ATI 9200 SE
Recommended Specification:
OS: Windows XP / Vista / 7
CPU: Intel Pentium 4 1.7 Ghz or better
RAM: 512 GB or more
HDD: 2 GB Free
Graphics Card: GeForce 6200 GT / ATI x300 or better