This game will be revamped and updated to Soul Order Online II and will witness many updates including "No Faction, "Character's born level – 50″, "Maps & Quests adjustment", etc.
Overview
Soul Order Online II Overview
Soul Order Online is an oriental fantasy themed MMORPG developed by the same studio behind Talisman Online. Many of the game mechanics are inspired by World of Warcraft, but Soul Order Online boasts low system requirements and an auto-navigation system that's common among Asian games. While Soul Order Online is simple to play, it offers little innovation and actually feels more dated than Talisman Online which came out earlier. Join the Glory or Dark faction and battle against monsters or against other players.
Classes:
Hunter - Armed with a bow or gun, Hunters attack from a distance and can capture mobs to serve as their pets. Primary attribute: Agility
Warrior - Equipped with halberds and axes, warriors have high physical power. Primary attribute: Strength.
Mage - Worshipers of the Moon God, Mage use wheels and swords, but cast spells from a distance. Primary attribute: Intellect.
Bard - Supportive class that combines music with healing abilities. Bards are armed with fans. Primary attribute: Intellect.
Slayer - Close range damage dealer that can equip chains or chainblades. Primary attribute: Agility.
Soul Order Online II Screenshots
Soul Order Online II Featured Video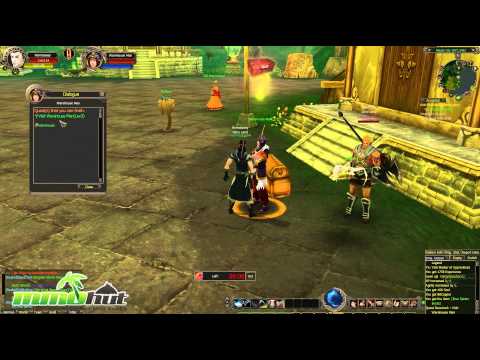 Full Review
Soul Order Online II Review
Coming soon…
Screenshots
Soul Order Online II Screenshots
Links
Soul Order Online II Links
System Requirements
Soul Order Online II Requirements
Minimum Requirements:
OS: Windows  ME / 98 / 2000 / XP / Vista / 7
CPU: Intel Pentium4 1.3GHz / Athlon XP 1500+
RAM:  512 MB
HDD: 1 GB Free
Graphics Card: GeForce2 MX400 32mb
Recommended Specification:
OS: Windows XP / Vista / 7
CPU: Intel Pentium4 2.0GHz / Athlon X2 7750 or better
RAM: 1 GB or more
HDD: 2 GB Free
Graphics Card: GeForce2 MX400 64 mb