Soul of the Ultimate Nation
UPDATE: This game has been shutdown and is no longer available
Overview
Soul of the Ultimate Nation Overview
Soul of the Ultimate Nation, commonly abbreviated as S.U.N., is a 3D fantasy MMORPG by the Korean developer and publisher Webzen. The game originally released in South Korea back in 2006, but launched globally in English through Webzen on October 21, 2009. The game was also available on the ijji portal for about a year or so, but they eventually closed their service down, but the global Webzen version still remains. Although the game's fantasy environments are nothing original, the game offers plenty of quests and fast paced hack n slash combat. The game's four playable classes are:
Berserker [Male] - A melee-oriented class who uses both swords and axes. He is capable of dealing huge amounts of damage when in 'berserk' mode, but also exposes himself to additional danger. Berserkers are very capable of absorbing damage and acting as an effective 'tank'.
Dragon Knight [Male] - A melee-oriented class who uses both swords and spears. They are similar to berserkers, but with much higher attack speed and less damage. Dragon Knights are very capable of absorbing damage and acting as an effective 'tank'.
Valkyrie [Female]  - A ranged class similar to 'archers' in other games. They can use either two small crossbows/guns at once, or one larger one. Although Valkyries are primarily designed for ranged damage, they can hold their own in melee combat with the use of a sword.
Elementalist [Female] - Elementalists are the primary offensive spell casting class in SUN. They are capable of dealing devastating amounts of damage from both short and long distance with their magic. However, they have the least amount of hit points in the game, which makes them extremely vulnerable in melee combat.
Shadow [Male] - The shadow class uses whip-swords and daggers as well as dark spells and abilities to vanquish their enemies. They can also bring dead monsters back to life, sort of like a necromancer. They can be played as either an assassin like character or as a debuff oriented magic user.
Soul of the Ultimate Nation Screenshots
Featured Video
Full Review
Soul of the Ultimate Nation Review
By Cody 'Neramaar' Hargreaves

Although originally released across Asia in 2006, SUN Online, through the consistent delivery of updates and gameplay enhancements, has grown to become one of the most anticipated MMO releases in the US this year (2009). From the time I've spent playing in the beta, I'm quickly beginning to see why.
Initially, my reaction to SUN was admittedly lackluster. The four available classes—the ranged, dual crossbow-wielding Valkyrie; the dark spellcasting Elementalist; the giant damage-soaking Berserker; and graceful spear-wielding Dragon Knight—felt more like template characters with a fresh coat of paint more than the innovative character selection I had been looking forward to. The limited customization options (offering only four generic hair and face selections), the inability to change your characters' sex, and no selection of a faction led me to believe that SUN was just another generic fantasy MMO, and while the lack of character choice is indeed inexcusable, the remaining elements of SUN helped me believe otherwise.
Thanks to the active storyline present in SUN, each of the character choices offer their own individual story arc, complete with unlockable back-story to be discovered through questing and adventure. I noticed this story development right from the beginning of the game, when upon returning to my staring village, I discovered it to be populated no longer with friendly NPCs, but instead, an army of Beastmen hell-bent on my destruction. Again, the story continued into my first instanced dungeon, beginning with a cut-scene detailing my reason for entering the area, and ending with a boss-battle with the three-headed demon canine Cerberus himself – an instance made considerably more enjoyable by the innovative combat styles and incredibly high-quality graphics and sound.
Innovation All the Way
The visuals in SUN are indeed impressive. Everything from the character models and armour design to the Korean-themed environments and oversized enemies add considerable immersion, and the soundtrack composed by the legendary Howard Shore (The Lord of the Rings Soundtrack) himself only adds to the overall effect. However, it wasn't the stunning visuals, immersive storyline or amazing soundtrack that finally drew me into SUN, but more the incredible innovation displayed in the combat, skill and character advancement, and most important of all, player-created instances and combat scenarios.
The combat system delivers its own brand of innovation initially through the ability to select from one of two weapons for each class, then, a stance that drastically alters the fighting style of your character.  For example, when equipped with a spear the Dragon Knight begins with a stance focusing damage on one particular enemy, and a stance focused on multi-mob fighting offering the ability to fight up to six different enemies at the same time. Then, by customizing your character as you advance in level by allocating skill points to various different specialties, players can effectively allow for the purchase of skills tailored specifically to their individual needs.
The combat and advancement system, combined with large, beautiful worlds, scripted instances and amazing visuals, make SUN a game more than worthy of your time; however, it's in the ability to create and customize your own questing and PvP instances that SUN truly shines. Battlezones, as they're called, offer the ability to customize everything from the map selection to the types of enemies and their level, allowing you to take your tailored character into your tailored environment, and play the game entirely to your own personal tastes.
Minor Setbacks

Regrettably, SUN is still far from becoming the perfect MMO in countries outside of Asia. While conceptually amazing, it's often the little things that count the most, and this is true in this case too. The user interface (UI) is clunky and poorly constructed, often ignoring commands entirely. The controls feel backwards, with left-click assuming the role of camera control as opposed to action selection, and the ability to strafe using the mouse in combination with the [A] and [D] keys has been removed entirely, resulting in a truck-like feel when turning your character.
Additionally (though at this point, seemingly unsuccessfully) an open-world PvP system reminiscent of that found in Lineage 2—that is, by holding the [Ctrl] key players can attack one another at will—has been implemented recently, and looks as though it might shake up the foundations and offer those craving a more hardcore experience something to look forward to; although at present, every attempt at attacking another player (from my experience) has been fruitless, with my attacks simply missing my intended target every time.
Of course, there's always room for improvement, and it's still very early in its transition from the Asian market to the US and European. Here's hoping that with time, and a little effort, the creases can be ironed out, and the path made clear for a game that has the potential of truly changing the way the world looks at F2P MMOs for a long time to come.
Final Verdict: Great
While the limited character customization options, unpolished and often unresponsive UI, and difficult learning curve will no doubt prevent SUN from competing with the pay-to-play (P2P) MMO industry; the innovative player-created instances, combat mechanics, and overall magnificent sound and visuals almost guarantee its success in the F2P realm, offering more even now in its open beta phase than many games 1 or 2 years into their release. A must-play for fantasy enthusiasts and MMO veterans alike.
Screenshots
Soul of the Ultimate Nation Screenshots
Videos
Soul of the Ultimate Nation Videos
SUN Gameplay Trailer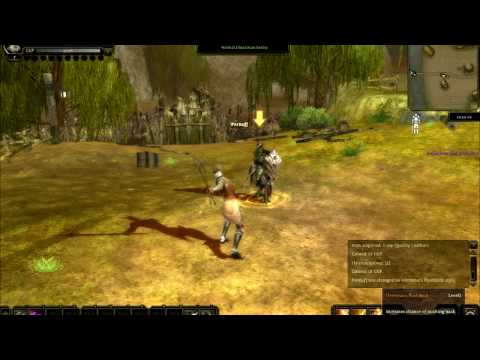 SUN Gameplay Video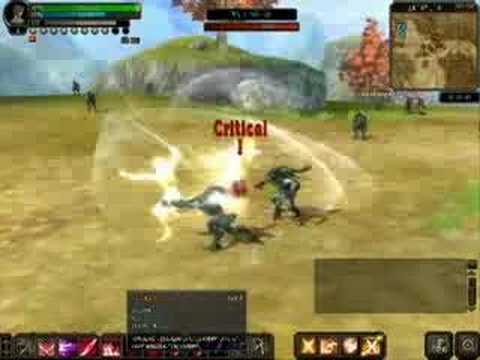 SUN E3 2009 Cinematic Trailer
SUN E3 2009 Gameplay Trailer

SUN Featured Video
System Requirements
Soul of the Ultimate Nation System Requirements
Minimum Requirements:
OS: Windows XP / Vista / 2000
CPU: Pentium 4 1.8 GHz
RAM: 512 MB
HDD: 3 GB
Graphics Card: Geforce TI4200 or better / Radeon 9200 or better
Recommended Specifications:
OS: Windows Vista / XP
CPU: Pentium 4 3.0 GHz or better
RAM: 1024 MB (1 GB)
HDD: 3 GB
Graphics Card: Geforce TI6200 / Radeon 9600
Soul of the Ultimate Nation Articles
Webzen to end Service on SUN: Soul of the Ultimate Nation -

Posted on June 5, 2013


hortly after the announcement of branding changes to Gala-Net, Webzen has revealed that the final month of SUN: Soul of the Ultimate Nation begins now. The cash shop was closed earlier today and full service will be terminated on July 4th.