Soldier Front is a 3D MMO tactical shooter. The game has a large player base a varied selection of weapons and equipment in the item store. Soldier Front is one of the first few tactical shooters MMOs and its success has helped spawn similar games from other big MMO publishers.
Publisher: Aeria Games
Playerbase: High
Graphics: Low Quality
Type: MMO
EXP Rate: Low
PvP: N/A
Filesize: 321MB
Pros: +Varied weapons, +Large player base, +Large selection of maps (20), +Good ranking system. +Game records Kills / Deaths
Cons: -Imbalanced weapons, -Uninspiring music, -Repetitive gameplay, -Poor map design

Overview
Soldier Front Overview
Soldier Front is one of the first few tactical MMO shooters and is published by IJJI. The game's success helped accelerate the growth of tactical shooting games that almost every MMO publisher now has. Unfortunately, since Soldier Front is one of the oldest shooters, its not nearly as polished as newer games like Nexon's Combat Arms or Netgame's Operation 7. Fortunately the game isn't all bad, it does have a good selection of weapons and equipment in the item store and a large selection of playable maps. Soldier Front also doesn't demand a high end graphics card or CPU, so the game should be able to run smoothly on lower end machines.
Soldier Front Screenshots
Soldier Front Featured Video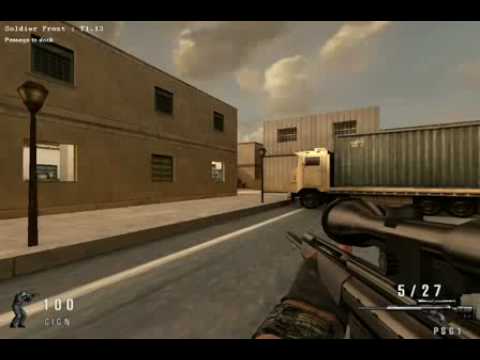 Full Review
Soldier Front Review
By, Omer Altay
Soldier Front is IJJI's take on the tactical shooter genre that was first popularized by Counter-strike. The genre itself has grown to become a huge part of the MMO industry because nearly every big MMO publisher including Nexon, Outspark and Netgame have similar tactical shooting games. The incredible growth in this genre is partly due to Soldier Front's success, as it was one of the first few games MMO Shooters. Unfortunately, Soldier Front hasn't been able to adapt to its competition, as games like Combat Arms and Operation 7 leave it in the dust.
The Core Gameplay
When you put Soldier Front next to similar games like Combat Arms and Operation 7, Soldier front has absolutely nothing to stand on. The graphics in Soldier Front are quite dated, the gameplay feels choppy and the servers are laggy. The game's map designs are also frustrating at times, because so many of them are incredibly 'sniper-friendly', meaning that there are way too many open spaces for you to get sniped from. This wouldn't be a big complaint if one of the game's most popular maps, Shanghai, had better thought out spawn points. Since the spawn points in the map are so close to each other, you can literally get sniped the moment you leave you take three steps forward, It's ridiculous. Even with all of its flaws, I have to give credit where credit is due. Soldier-Front is still a genuinely fun game, If it wasn't, then it wouldn't have the large player base that it has. My single biggest complaint with the game is the weapon imbalances.
Poor weapon design…
In every single match of Soldier Front that I played in at least 50% of the players used the same PSG-1 sniper rifle. After a few hours of playing I've concluded that it was horribly imbalanced. It kills in one shot almost every time and it has perfect accuracy.  The sniper rifle wouldn't be at all overpowered if every other gun in the game didn't have horrible accuracy. If you're using an assault rifle or any other non sniper weapon the fact is that it's impossible to kill someone who is using a sniper rifle unless you're standing in point blank range of them. Since most maps have wide open space it's absurdly difficult to kill an opponent who has a sniper unless you have one yourself. The fact that well over half the players use a single gun when there are over 20 primary weapons to choose from proves my point.
What? Over 20 weapons?!
Soldier Front has a whopping 25 different primary weapons; they are 6 Snipers, 3 Sub machine guns, 14 Rifles, 2 machine guns. If there's one thing Soldier Front did right, it's the game's large selection of weapons. A large selection of weapons adds a great deal of variety to a game, especially if you plan on playing the game regularly.  I also like the fact that IJJI consistently updates Soldier Front with new maps and weapons.
Compatibility.
Let's face it, not all of us have amazing PCs and killer graphics cards. Soldier Front is an extremely compatible game that can run smoothly on a lot of older PCs and is one of the only shooting games that can.  So if you're a gamer running on an older PC, Soldier Front may your only choice in the tactical MMO shooter genre. The only real reason to play Soldier Front over the newer and better tactical shooters is if your computer can't handle the newer games.
Final Verdict: Fair
Soldier Front has a large variety of weapons and maps to spice up the gameplay, but the weapon imbalances and the dated graphics really hurt the enjoyment of the game. If your PC can handle the newer MMO tactical shooters like Combat Arms, Blackshot or operation7 there's no reason to play Soldier Front.
Screenshots
Soldier Front Screenshots
Videos
Soldier Front Videos
Soldier Front Gameplay Video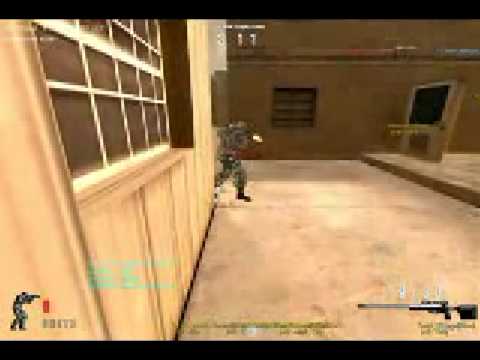 Soldier Front Cinematic Trailer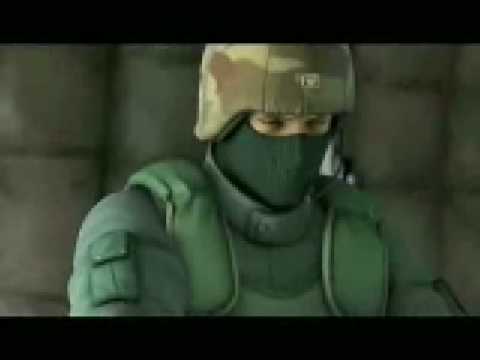 Soldier Front  Gameplay ReMo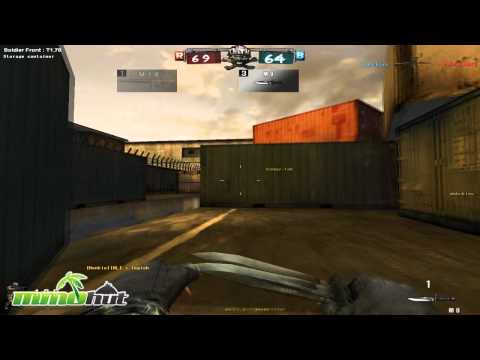 Soldier Front Pistol Video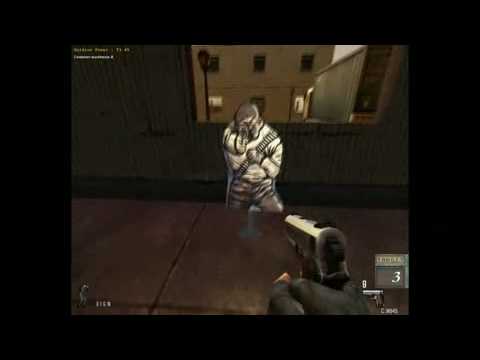 Links
Soldier Front Links
System Requirements
Soldier Front System Requirements
Minimum Requirements
OS: Windows XP / Vista
CPU: 833 MHz Pentium 3 or equivalent
RAM: 256MB
Free Space:  500MB
Graphic Card: GeForce3 64MB or equivalent VGA card
Direct X: Direct X 9.0b
Recommended Requirements
OS: Windows XP / Vista
CPU: 1.2 GHz Pentium 3 or better
RAM: 1024 mb (1GB) Or greater
Free Space: 500MB
Graphics GeForce4 128MB or equivalent VGA card
Direct X: DirectX 9.0b