Overview
Secondhand Lands Overview
Secondhand Lands is unlike any game you've played. Its not very detailed or in depth, there are only 4 races and a small game world, but Secondhand Lands has a unique setting and a lighthearted atmosphere. The game takes place in a fairy tale land which is part parody and part MMORPG cliche. Even though its a small game, there are over a hundred quests and an impressive skill system where each race has 24 unique skills available. The four available races in Secondhand Lands are:
Sheep - Sheep are adept jumpers and possess powerful ramming attacks. Sheep are slower and weaker than wolves alone but receive special bonuses in large groups. Sheep are at war with the Wolves.
Wolf - Wolves are the fastest and most powerful fighters. They possess both stealth and howl abilities that frighten all nearby sheep. The Wolves are at war with the Sheep.
Catgirl - Catgirls are a slow moving and physically weak race that relies on supportive abilities. Catgirls have the ability to sooth or buff their allies and can mount a Wolf or Sheep.
Scrappers - All the neutral races in the ongoing struggle fall into the scrapper category. Scrappers are slow and weak but are the expert crafters of Secondhand Lands. They can forge equipment, bake food, enchant items and smelt ores. Like Catgirls, Scrappers can mount Sheep and Wolves. Unlike the other races, Scrappers come in different variants. There are in total 12 Scrapper species: Bear, Bull, Cat, Deer, Dragon, Fox, Goat, Lizard, Skunk, Squirrel, Sheep, and Wolf.
Secondhand Lands Screenshots
Secondhand Lands Featured Video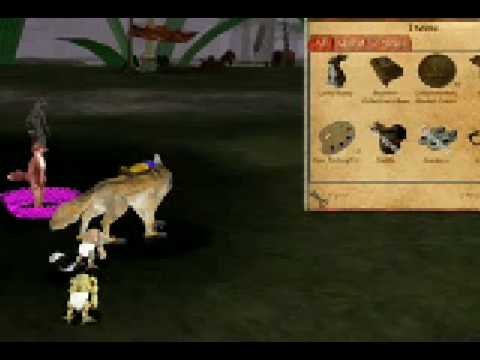 Full Review
Secondhand Lands Review
By Erhan Altay
Secondhand Lands is one of the most bizarre MMORPGs I've ever played. Published by Pixel Mine, the same folks behind Ashen Empires, Secondhand Lands is a small unique game that takes place in a fairy tale world where sheep and wolves are at each other's throats. Players will be running errands Mother Goose while hunting down mechanical mice in this lighthearted and strange game.
It's a Small World After All
To play Secondhand Lands, players must first download the Pixel Mine launcher than use that to download and patch the game. All told, Secondhand Lands is a 140 mb game. The graphics are definitely not impressive but they are 3D which had me wondering how the game could be so small. The answer is, the game world is very small. Each of the four races; Sheep, Wolves, Catgirls, and Scrappers starts on their own island. There is a single additional island in the middle of the world but all these islands are rather small, it took me only a few minutes to traverse the entire world. But I'm getting ahead of myself, one step at a time!
An Epic Struggle…
The game centers around the ongoing conflict between the Sheep and Wolf races, which make up two of the game's four playable factions. The only step to character creation besides picking a name is selecting which type of creature you would like to be if you chose the Scrappers faction. Once selected, players are taken to their respective starting villages where they are greeted by the village leader. This NPC will lead players to quest givers so be sure to follow the instructions carefully. A convenient box to the right of the screen points the way towards quest objectives and a quest log is available to refer to.
Fairy Helpers
As you run after your quest objectives, you'll notice that there is no tutorial in Secondhand Lands, instead a fairy helper follows you around and is ready to explain game basics when asked. To speak with her or interact with anything else in the game simply right click on it. Movement is handled with W, A, S, D and there is no point and click option available. The space bar causes characters to jump high into the air and 'q' and 'e' are used to pivot, but I found this quite useless. By default, the shortcut bar is hidden and can be activated by hitting a small arrow icon on the right, or by hitting the escape key. The first thing I would do is look through the dozen or so menus and activate an option called 'personal light.' This will illuminate to world around you, improving the game's dark graphics which happens to be my biggest complaint. The wolf starting area is almost impossible to see without the personal light, why they couldn't of made things a few shades brighter is beyond me.
A Wolf With a Baseball Cap
New players receive a small starter kit that contains a cape, a baseball hat and a makeup kit. The first two items can easily be equipped and the third acts as a onetime appearance customization tool. The choices are limited; chose a primary and secondary color, a few styles and your character's size. Most of the character designs are goofy but I managed to create a pretty badass white wolf named Altay. As you complete quests and level up, you'll receive skill points which can be used to learn or improve 24 skills per race. The skills are distributed among 4 skill trees per race and besides just learning a skill, players can improve different characteristics of it. For example, players can reduce the cool down, increase the damage, or reduce the amount of mana required to use certain skills. Skills range from activated attacks like bite to transformation skills, buffs, temporary speed boosts and so on.
Lonely Planet
Another interesting and slightly humorous concept in Secondhand Lands is the fact that Catgirls and Scrappers can use Wolves and Sheep as mounts. This of course requires mutual consent and increases the duos fighting capabilities. Unfortunately, in my brief time in the fairy tale land I did not come across any other players. There is currently only a single game server available which seems rather quite. I did hear one person screaming in world chat but that was the extent of player interaction. The game is still very new, released only two weeks before I played it so I don't want to write it off but the chances of a large community seem bleak. Much of the game world also seemed devoid of NPC life which gave the game an unfinished feel.
Final Verdict: Fair
Secondhand Lands is a quirky game that has enough content and laughs to keep you entertained for a few hours but I don't see it as a lasting experience. If you're looking for a quick, casual and original experience, give the game a try.
Screenshots
Secondhand Lands Screenshots
Videos
Secondhand Lands Videos
Secondhand Lands Catgirl Gameplay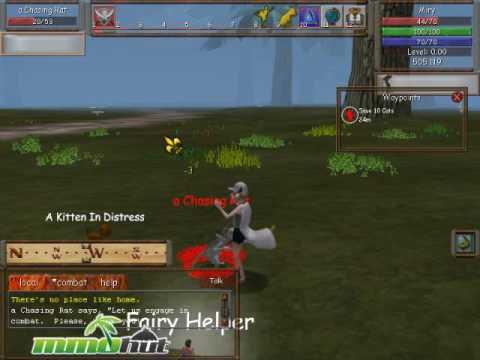 Secondhand Lands Gameplay Footage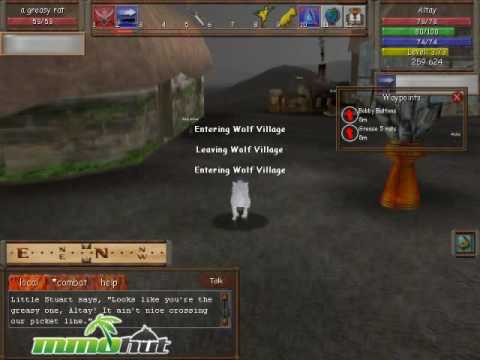 Secondhand Lands Dance Video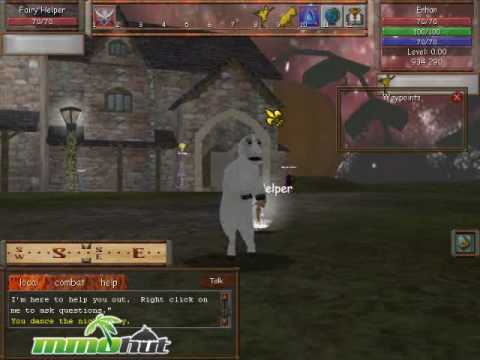 Secondhand Lands Official Trailer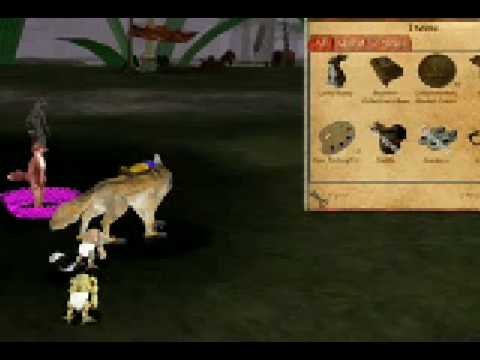 Links
Secondhand Lands Links
System Requirements
Secondhand Lands System Requirements
Minimum Requirements:
OS: Windows 2000, XP, or Vista
CPU: Pentium / AMD Processor with at least 1.7 GHz
RAM: 512MB Memory
HDD: 500 MB Free
Graphics Card: Geforce 3 / Radeon 9550

Recommended Specifications:
OS: Windows 2000, XP, or Vista
CPU: Pentium / AMD Processor with at least 1.7 GHz
RAM: 1 GB or more
HDD: 600 GB Free
Graphics Card: Geforce 3 / Radeon 9550 or better