UPDATE: This game has been shutdown and is no longer available
Overview
Project Powder Overview
Project Powder is a fast paced snowboarding MMO racing game. Play online with up to 8 players at once in three different game modes; Race, Coin and battle mode. Each game modds adds a lot of variety to Project Powder; if you're a fan of straight up skill based racing you can play 'racing mode', if you prefer a more chaotic item based racing experience you can try 'battle mode'. 'Coin Mode' is also a fun distraction where players have to collect as many coins as possible and whoever has the most wins. Project Powder is one of those rare few games where you can just turn on and have immiediete fun. This game is a must play for everyone, even if you're not a fan of the sports / racing genre.
Project Powder Screenshots
Project Powder Featured Video
Full Review
Project Powder Review
By, Omer Altay
The sports MMO genre is getting bigger and bigger each day with almost every big game publisher now having their own racing or sports title. Aeria Games has Project Torque, Nexon has Kart Rider, IJJI has Drift City and Outspark now has Project Powder. Project Powder is significantly different than every other Racing or Sports MMO out there, it's a snowboarding game.  The gameplay as a whole is incredibly addictive and fun from the moment you launch the game.
Wow! Graphics…
When I first hopped on Project Powder, the first thing that struck me was the game's graphics. Project Powder has 3D animated graphics that are just extremely pleasant to look at. Everything from character models to the game's steep slopes look top notch. As you race, the game does a remarkable job of making you feel as if you're moving incredibly fast which spices up the gameplay. The game's animated graphics are incredibly sleek and fit the game's atmosphere well. The trick animations are also very polished and look great.
Tricks galore
The most popular game mode in Project Powder is racing mode and the only way to do well in races is to master pulling off tricks wherever you can in a race, whether it's on a huge ramp or a small bump in the track. Tricks can be pulled off anytime you are in the air and the more complex and prolonged the trick performed the more boost you earn.  The boost you earn from doing tricks can be used at any time simply by double tapping the forward key. A single trick can fill up your boost gauge by upwards of 30-50%, so knowing when to attempt complex tricks is a large portion of the game. Tricks can be held indefinitely, but if you hit the floor while performing a trick or holding a trick your character will fall down and earn no boost and in addition you'll lose some speed while recovering. The beauty of Project Powder is that you can try and perform tricks almost anywhere in the game you can find even the smallest bump or hill. Sometimes you only have enough air time to pull off a simple trick and other times you have to capitalize on the longer airtime by holding your tricks until a split second before you hit the ground.  Project Powder really nailed this system down, as it just adds so much to the gameplay and makes it incredibly addictive.
Trick Licenses
You do earn XP while racing, but the levels themselves add very little to your character. Levels are more of a gateway to unlocking new tricks rather than the primary focus of the game. Upon reaching the appropriate level to unlock a new skill players have to complete a license test in order to be able to use the particular skill in a race. The beginner skills are incredibly easy to perform as they usually involve only holding down a single button while in the air, but the more advanced higher level ones involve holding town up to three keys at once. Higher level tricks do yield more boost, but usually take longer in the air to perform, so attempting to perform difficult tricks on small jumps will almost always lead to your character collapsing. The license system is a great way to teach players how to perform the new tricks they've just unlocked because players aren't allowed to use new tricks until they've passed a short license test. This system actually works incredibly well, because if Outspark made the license tests optional, odds are most people would skip them, but the fact is you're forced to do it, but it only takes a minute to pass it.
Addictive Gameplay…
Project Powder is one of those rare gems that you can pick up and play at anytime and still have fun. You don't need to commit to playing for hours on end and building your character before you can have fun. Races are fast paced and exciting and short enough to keep your full attention. Project Powder is also a great game for general gaming novices, as it has a great tutorial and the core game mechanics are easy to understand.  All three of the game's modes are enjoyable. The most popular game mode is 'Race mode' which is straight forward racing. Like Aeria Game's Project Torque, this mode is skill based, so the most skilled person will usually always win. 'Battle Mode' is Project Powder's version of the generic item based racing game.  It's basically the same as 'Racing Mode' but with items. So if you're the kind of gamer that likes a bit of chaos and luck then the 'Battle Mode' is for you. The third game mode is 'Coin Mode'. If you've played other racing games before or even some console games, I'm sure you're familiar with the concept of 'Coin Mode. You go through the course like usual, but instead of trying to be the first person to complete the race, your goal is to collect as many coins as possible. Different kinds of coins are worth different amounts of points, so plan your turns accordingly. I've personally never enjoyed the 'Coin Modes' that a lot of games offer, but I was surprised to see myself actually having fun with Project Powder's 'Coin Mode'. Even though Project Powder has 'Battle Mode' and 'Coin Mode', the core gameplay is based on skill, so if you're looking for something a bit more chaotic and based on chance, you should look into racing games like Come on Baby, Kart n Crazy, Tales Runner or Upshift-Strike Racer.
Can't be all Hit…
There are very few flawless games out there and I'd like to say that Project Powder is one of the few games that come close to being flawless. The only real drawbacks to Project Powder are the occasional glitch and the poor selection of items available in the game's store. One thing I never really understood is why publishers can't get more items into their stores. Players want things to strive for, and if they already have the best possible items in the game, they're going to quit. Project Powder only has a handful of jackets, shirts, and accessories in the store, and I hope Outspark adds more.  Aside from poor selection of available items, Project Powder also suffers from a handful of glitches. I've gotten stuck inside of a fence and a corner before, which quickly sent me to last place with no chance of recovery.
Final Verdict: Great
If I could only use one word to describe Project Powder it would be "fun". From the moment I opened the game till I put it down I was having fun. The game's unique and addictive gameplay coupled with its impressive visuals makes for a great racing MMO. The only reason Project Powder didn't earn itself an 'excellent' is the game's poor selection of items in the store and few glitches.

Screenshots
Project Powder Screenshots
Videos
Project Powder Videos
Project Powder Official Trailer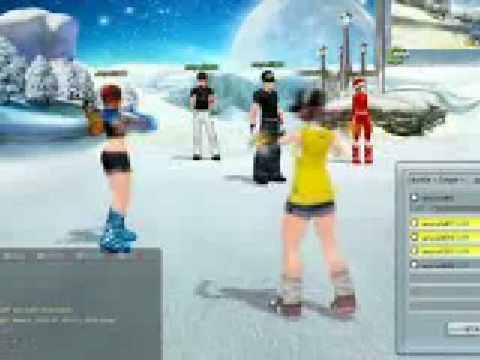 Project Powder Shop Video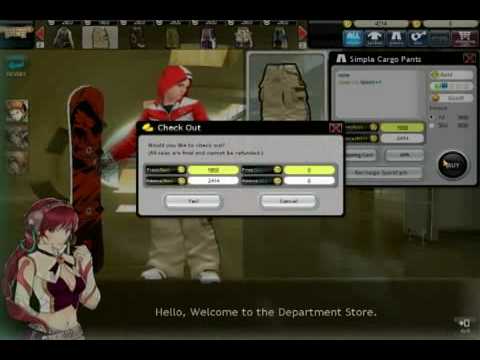 Project Powder Clan Race
Project Powder Gameplay Video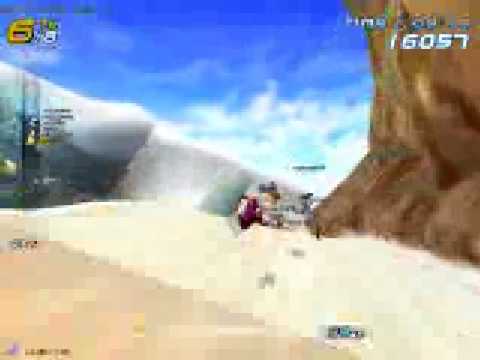 Project Powder Logging in and Racing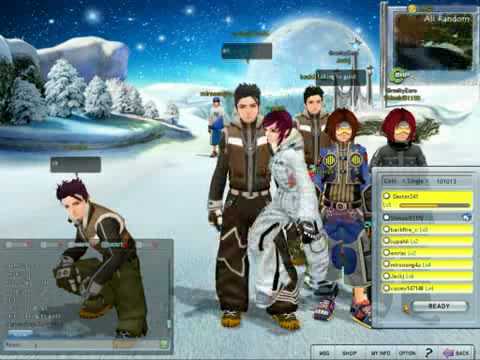 Links
Project Powder Links
System Requirements
Project Powder System Requirements
Minimum Requirements:
OS: Windows XP/Vista
CPU: 1.6 Ghz Intel P4 or equivalent
RAM: 512 MB RAM
HDD: 1GB Free
Graphics Card: Geforce 4 mx 440 / ATI Radeon 8500 or equivalent VGA card
Recommended Specification:
OS: Windows XP/Vista
CPU: 2.0 Ghz Intel P4 or equivalent
RAM: 1024 MB (1 GB) RAM
HDD: 3GB Free
Graphics Card: Geforce FX 5200 / ATI Radeon 9550 or equivalent VGA card