Overview
Project Blackout Overview
Project Blackout is a lobby based online shooter. Like most free FPS games, Project Blackout is tactical shooter with a modern theme. The game was originally released in Asia as "Point Blank," but is available through SG Interactive as Project Blackout. The game can be played in both North America, Europe, and most other regions in the world. In its core, Project Blackout plays a lot like many of the other tactical MMO shooters currently available. Anyone who has played games like Combat Arms or Cross Fire should be able to familiarize themselves with Project Blackout quite easily. Some of the game modes in Project Blackout include:
Deathmatch – Even though this game mode is called deathmatch, it's actually a team deathmatch. Two teams fight against each other, and whichever team reaches the a predetermined amount of kills first or has the most kills when time runs out wins. Players will respawn if they die.
Demolition – The standard Counter-Strike style plant the bomb, defuse the bomb game with two teams. One team must plant C4 at the designated bomb site or wipe the other team one, while the other team must prevent the C4 from going off or simply wiping out the opposing team. Upon dying, players will not respawn until the beginning of the next round.
Sabotage - Each team must destroy the opposing team's objective to win while defending their own objective. Players will respawn if they die.
Search & Destroy - Whichever team eliminates the opposing team wins. Upon dying, players will not respawn until the beginning of the next round.
AI Challenge - Challenge Mode allows you to test your skills against AI opponents on a difficulty scale of 1-10 and give you the opportunity to use many weapons as you hone your skills
Project Blackout Screenshots
Project Blackout Featured Video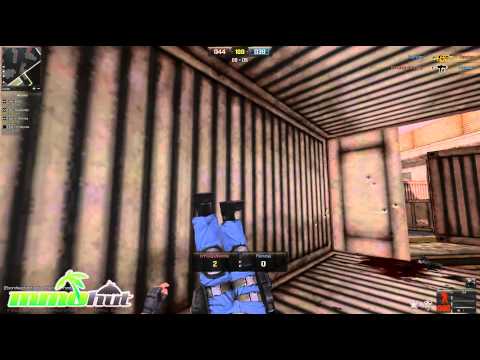 Full Review
Project Blackout Review
By Omer Altay
Project Blackout is a 3D tactical MMO Shooter published by SG Interactive. It's the first game to be launched by SG Interactive since the company merged with Ntreev back in November, 2010. Project Blackout began its open beta testing phase through SG Interactive on December 15, 2010 and is available largely world-wide with only a few countries IP banned. The game originally launched in South Korea as "Point Blank" through NCSoft in late 2007, and was largely well received. In it's core, Project Blackout plays a lot like Combat Arms, Sudden Attack and other modern tactical MMOFPS games. This isn't necessarily a bad thing, as these kinds of games are extremely popular. The game isn't entirely generic, however, as it has several unique features which keep players coming back for more. Those who generally enjoy playing MMOFPS games should give the game a try.
Lock & Load – Core Gameplay
Even though Project Blackout offers no formal tutorial, the game is easy to pick up and learn for anyone who has played an FPS before. Those who want to get some practice in before joining a live game can check out one of the game's "special missions," which are single player matches against AI controlled enemies. One of these special missions starts off easy and gets more and more difficult as you accumulate more kills. These missions aren't particularly challenging, but they do allow newbies to get a feel for the game before jumping into a live match.
Simply moving around, aiming, and firing in Project Blackout feels both responsive and fun. Like other MMOFPS games, A single match, depending on which game mode you're playing, typically doesn't last more than 10-15 minutes, which means players can squeeze in a game here and there without having every having to commit a lot of time. I think one way Project Blackout differentiates itself from similar games is its aiming mechanics. With most weapons having low recoil and high accuracy, just aiming and shooting at enemies feels a bit easier compared to games like Alliance of Valiant Arms and Combat Arms.
Variety
The selection of weapons and items available in the store in Project Blackout feels a bit light. Games like Combat Arms and Wolfteam both have significantly more items in their stores than Project Blackout. Like other FPS games, players can purchase Rifles, Snipers and SMGs in the game's store with the credits they earn winning matches. Another disappointing aspect of Project Blackout is that there aren't really any unique game modes, aside from maybe Sabotage. Players can expect the usual lineup of game modes including Team Deathmatch, Search & Destroy, and Demolition. At this point, I think just about every free-to-play MMO tactical shooter has a Counter-Strike style "Demolition mode" where one team must plant a bomb while the other must stop them.
Graphics & Interface
Graphically speaking, Project Blackout isn't very impressive, as games like Alliance of Valiant Arms and Genesis A.D both offer vastly superior visuals. The graphics in Project Blackout (once maxed out with anti-aliasing and set to a higher resolution) do look fairly pretty, though. The graphics are comparable to other FPS titles, like WolfTeam from Aeria Games and Cross Fire from Z8Games. Since the game's visuals aren't too high-end, Project Blackout runs smoothly on most PCs. In terms of user-interface, Project Blackout has a solid offering. The radar on the top left of the screen is helpful and can be expanded by tapping the M button on the keyboard. One of my favorite interface related features in Project Blackout is kill stats, which are revealed when you die. When another plays guns you down, the game will actually tell you how many times that player killed you that round and how many times you killed them. One negative and largely weird aspect of Project Blackout is the excessive amount of blood that gushes out of enemies as you shoot them. It's completely unrealistic and looks ridiculous.
Mission Cards
The most unique aspect of Project Blackout is its quest-like missions system. Players can complete various missions (such as achieving a certain amount of kills in a single game) and be rewarded with experience points, credits, and items in game. New missions can be purchased in the game's store with credits earned from playing the game. The mission cards in Project Blackout closely resemble the quests in Battlefield Heroes from Electronic Arts. Having a ton of quests for players to grind through gives players a reason to stick with the game. Aside from missions, players can unlock various titles by completing missions and gaining levels. Once equipped, titles grant various bonuses such as increased damage with certain weapons and other neat little bonuses. There are actually quite a bit of different titles to unlock and since titles actually have a material impact on the game it gives Project Blackout an interesting RPG feel.
Solid Map Designs
The map designs in Project Blackout are excellent. Each map has a good deal of terrain to interact with and places to hide, which creates interesting gameplay dynamics. In an FPS game, I think map designs are incredibly important, as its a way for games to differentiate themselves. Unfortunately, there are 32 different maps in the game and a majority of them are quite in-depth. Here is a list of the current maps:
High Rise, Machu Pichu, Safari, Sand Storm, Supply Base, The Nest, Shopping Center, Martyr Ridge, Crackdown, Kick Point, Desert Camp, Training Camp, Midtown, Hospital, Black Cat, Eastern Road, Burning Hall, Luxville, Boom City, Helispot, D-Squad, Saint's Mansion, M-Station, Midnight Zone, Stormtube, Port AKABA, Uptown, Downtown, Red Rock, Library, Outpost, Breakdown
Final Verdict – Good
Although Project Blackout isn't anything revolutionary, it's a solid tactical MMO shooter that's well worth checking out. The game's title system also gives players a reason to keep coming back for more. More variety in the game's store, game modes, and maps is definitely needed, however.
Screenshots
Project Blackout Screenshots
Videos
Project Blackout Videos
Project Blackout Official Teaser Trailer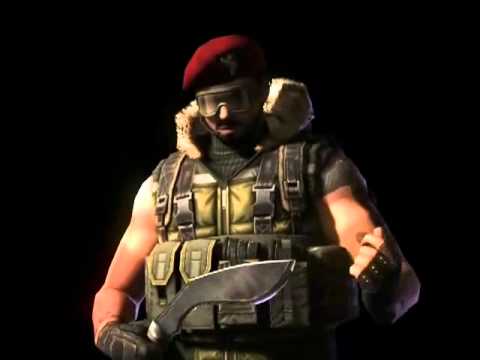 Project Blackout Gameplay Video [ReMo]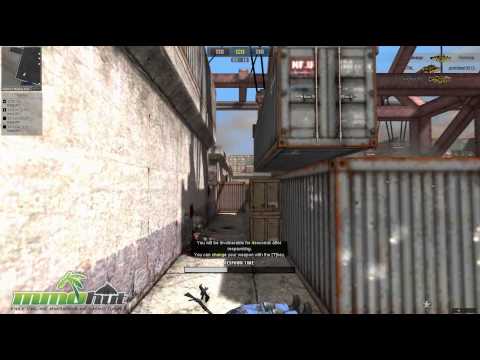 Links
Project Blackout Links
System Requirements
Project Blackout Requirements
Minimum Requirements:
OS: Windows XP / Vista / 2000 / 7
CPU: P4 2.4 GHZ / Athlon 2500+
RAM:  512 MB
HDD: 1 GB Free
Graphics Card: Geforce 5700/ Radeon9600 or similar ranked graphic card.
Recommended Specification:
OS: Windows XP / Vista / 2000 / 7
CPU: P4 3.0GHZ / Athlon 3000+
RAM: 1 GB or more
HDD: 1 GB or more
Graphics Card: Geforce 6600 / Radeon X600 or better
Project Blackout Articles