UPDATE: This game has been shutdown and is no longer available
Overview
Pandora Saga Overview
Pandora Saga combines elements of magic and strategic war tactics to create a challenging gaming experience.  This Japanese MMORPG is centered on three warring nations in medieval Europe.  Players have their pick from six distinct races, each possessing extraordinary abilities.  There are four basic classes in Pandora Saga that can later progress to twenty-eight higher classes.  The first class change starts at level 20.  Listed below are the four basic classes:
Warrior – Warriors are masters in hand-to-hand combat.  They specialize in the art of the sword and melee fighting.  Warriors are key players in battle due to direct attacks and ability to withstand a considerable amount of damage from opponents.
Scout – Scouts are skilled archers.  They serve as deadly assassins striking enemies from far off ranges.  Scouts can quickly attack assisting aiding party members in intense battles.
Acolyte – Acolytes are valuable players.  They possess the ability to keep a group alive in the midst of war.  Acolytes cast healing and support spells that can revive multiple members.
Mage – Mages are one of the most powerful classes when it comes to battle.  They cast a variety of magic spells that deliver massive damage to opposing enemies.  Their only weakness is close-range fighting.
Pandora Saga Screenshots
Pandora Saga Featured Video
Full Review
Pandora Saga Review
Note: This review is for the MyRosso version of Pandora Saga.
By Ange Perdu
Players embark on a medieval adventure in Pandora Saga.  This MMORPG takes players deep into a fantasy-based Europe, where three divided nations are at war.  Scattered among the territories are six races, consisting of Humans, Elves, Dwarves, Myrines, Enkidu, and Lapins.  Players select their race and nation to defend.  Dangerous quests, creatures, magic, and battle lie ahead in the virtual world of Pandora.
Journey of a Warrior, Core Gameplay
The gameplay in Pandora Saga varies.  Players are free to explore and accept quests.  When a quest is completed, players can receive XP points, items, or gold coins.  Gold coins can be used to upgrade weaponry and buy special items to help customize a character.  All of the quests heavily involve the cinematic storyline of Pandora Saga.  Objectives for quests range from passing messages between NPC,characters to eliminating menacing monsters.  In Pandora Saga, creatures alive and undead roam the territories outside the city limits.  Along the Soplar Highway territory, a wide variety of enemies lurk waiting to attack.  Players must battle large maggots, packs of ferocious coyotes, massive snakes, jerboas, giant ants, zombies, and skeletons using their magical arsenal of weapons.  Fighting in a party is the easiest and fastest method to progress in the game.  It's also fun.  The monsters in Pandora Saga often attack in groups.  Players have to use strategy and teamwork to take down opposing foes.  As players level up, they earn the privilege to battle in one of Pandora's large-scale wars.
When Warring Nations Collide
To participate in the war and enter the battlefield, players have to reach a level of 10 or higher and belong to a party within the same level range.  All players must be present at the gate for guards to let them in.  Players in a party can meet up at the gate, or join a party in need of an extra member.  When parties join the Epic War each member must register with the NPC War Admisionner as Nation Commander, Regular Soldier, or Volunteer Soldier.  Volunteer Soldier registration is free, but the other two options costs 10,000 gold coins.  Playing under Nation Commander or Regular Soldier earns honor points after the war.  Once on the battlefield, groups use various strategies to conquer rival nations.  There are castles with guards and soldiers from various nations.  To be victorious players have to defeat guards, storm the castle, and abolish the Cores that do not belong to their nation to successfully capture the stronghold.  War points are given for every castle captured.  Reinforcement troops and the security of a player's nation stronghold also pose as threats during war.  All participating soldiers' efforts in the same nation determine whether the war is won or lost.
Weapons for Medieval Warfare
The weaponry in Pandora Saga is somewhat extensive.  The nine basic forms of weapons used are the hand sword, hand axe, hand blunt, lance, pole arm, hand trump, bow crossbow, and wand.  As a player levels up in their class, they can acquire a more powerful version of each weapon.  The hand sword has eleven upgrades.  Warriors can upgrade to a Flame Blade or Assassin's Dagger, while Mages may use a Wand of Moonlight for their magical spells.  The selection of arsenal gives players plenty to work with during battles.  Horses are purchased at the town stables.  All weapons and other accessories can be purchase with gold coins in the Innkeeper's Shop.
Browsing the Innkeeper's Shop
Located in the heart of Astir Neutral City, there is a road filled with Innkeeper's shops.  Different Innkeepers sell various items.  Here players can converse and trade items with each other, or walk directly to the desk to purchase what they need.  Healing potions that restore health can be bought in the following three sizes – mini, small, and medium.  Panacea is a powerful medicine that can cure any sicknesses, and is also available at shops.  Traps to aid in catching difficult creatures, holy water for demonic enemies, arrows, and magical mana potions can be purchased too.  There is even an egg-making tool that can be used to make talking eggs that pass to your members chat within the group.  Every item costs an allotted amount of gold.  Some of these, and other valuable items, can be collected from completing various quests or kills.  Clothing in Pandora Saga can also be customized.  At specific Innkeeper's shops players can choose from several versions of gloves, belts, tunics, leggings, boots, shields, and helmets.
The items can be cheap, or expensive – offering a higher level of protection.  Although specialty items are available through Pandora's cash shop, there is no need to spend actual money.  The goods that other players trade in the game are usually the same rare items for sale in the cash shop.  Stones for magic spells, fang glaciers, golden hammers, and headdresses can be traded for gold coins through members.
Final Verdict: Good
Pandora Saga is a decent game with potential for loads of fun.  To really enjoy all this game has to offer, players need to join with a group of friends and level-up together.  The small population of active players in Pandora Saga makes the gameplay seem slow, and participating in the large scale wars very difficult.  Solo players have to rely on luck and timing to find a party to wage war with.  The almost cinematic RPG style quests, stellar graphics, and challenging monsters create an atmosphere that demands a party of five to explore.  Playing Pandora Saga can be mediocre or loads of fun depending on the company you keep.  This innovative MMO has the qualities of a great game.  It's worth playing if you have friends to test it out with, or  if you revel in a challenge.
Screenshots
Pandora Saga Screenshots
Videos
Pandora Saga Videos
Pandora Saga Age of Discord Open Beta Trailer
Pandora Saga Character Creation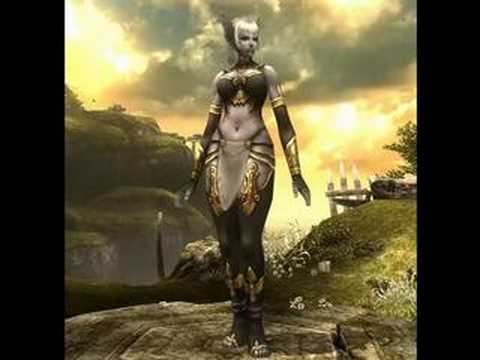 Pandora Saga Gameplay Video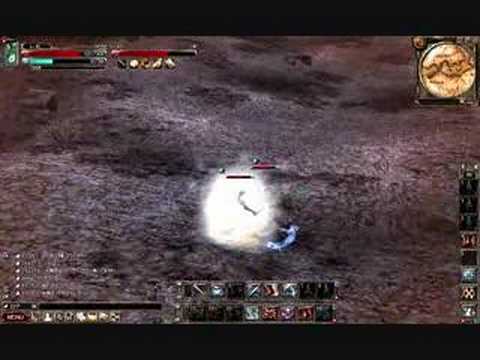 Pandora Saga Exploration Video
Pandora Saga Featured Video
Links
Pandora Saga Links
System Requirements
Pandora Saga System Requirements
Minimum Requirements:
OS: Windows XP / Vista / 2000 / 7
CPU: 1.8 GHz Pentium 4 or equivalent AMD processor
RAM: 512MB Free
HDD: 1.5 GB Free
Graphics Card: Any VGA Card with at least 64MB memory (Geforce 5000 video card or better)
Recommended Specifications:
OS: Windows XP / Vista / 2000 / 7
CPU: 2.8 GHz Pentium 4 or equivalent AMD processor
RAM: 1GB Free
HDD: 2.0 GB Free
Graphics Card: Any VGA Card with at least 128MB memory (Geforce 6600 video card or better)
Pandora Saga Articles