UPDATE: This game has been shutdown and is no longer available
Overview
NEO Online Overview
Neo Online, also called New Era Odyssey Online, is a  3D Fantasy MMORPG that looks a lot like World of Warcraft, Runes of Magic and Gates of Andaron. The game is currently being published by PlayOMG. Both the game's gameplay and graphics are quite impressive. Unlike traditional MMORPGs, Players are free to progress as they wish without being locked into a certain path based on their class. For example, mages can wield swords and warriors can mix some spells into their arsenal. NEO Online also promises that level alone won't be the determining factor of a character's power. Pets, mounts, crafting, resource gathering, and a marriage system are all also part of the mix as is the ability to temporarily transform into a monster by acquiring special items.
NEO Online Screenshots
NEO Online Featured Video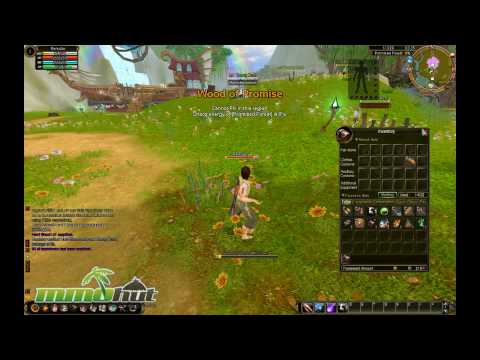 Full Review
NEO Online Review
By, Jaime Skelton
NEO Online comes from PlayOMG, who also produces Azuga: Age of Chaos. Like many MMORPGs, NEO Online shares similarities with games like Runes of Magic. Its graphical style straddles between anime-styled games (for instance, Bright Shadow) and more serious games like Aika. What NEO Online promises to offer different from other MMORPGs on the market is a classless system and a player-triggered "Chaos" state that encourages global PvP. But is that reason enough to play?
How Far Can You Go?
The idea of a classless MMORPG evokes memories of the classic, Ultima Online, or other RPGs which allow you to be the best at everything you spend time in improving. For NEO Online, however, there are limits.
Character creation is fairly extensive for a free-to-play. There are 10 faces, 15 hair styles, and 15 facial decorations to choose for each gender; in addition, you can choose the color of eyes, lips, and clothes from a color wheel. Skin and hair colors are disappointingly preset, but with the options available, it's very easy to make a unique character in NEO Online.
Because the game is classless, there is no class selection. Instead, you'll be determining your character build by putting in stat points by yourself. Before you begin, it's wise to save the points until you have a direction. Because you can't be good in everything – you only get a limited amount of stat points per level – you'll need to choose a general path. Do you want to fight primarily with magic, rifles, two-handed maces, or a sword and shield? This will determine where you want to put most of your stat points. From there, you can choose another method as a secondary ability (yes, you can fight and have healing spells!) which will determine your secondary stat. You'll also be limited by skill points, also acquired at a limited rate each time you level. NEO Online doesn't warn you of these limitations, which can prove problematic for the first time player eager to learn everything.
Farm livin' is the life for me
When you enter NEO Online and begin your journey, you'll find the world is very green. In fact, like many other MMORPGs, the game begins you in an area full of grass, flowers, and farmland critters (including your first mount, a dairy cow). If you think the tutorial area is too cheery and homely, wait until you leave to the first real town, Tenotsa.
The tutorial area, and the first areas and quests in Tenotsa, do a fairly good job at introducing you to the game's mechanics. Although there's no guidance as to your limitations in the classless system, you will be introduced to all the basic game concepts you need to know to progress forward, including the complications of the gearing system such as the Fair Stone, a special gem attachable to your equipment that will enhance its abilities. The game only gives limited help on learning the UI, but a little exploration combined with MMO instincts will quickly locate all the necessary components and how to use them.
One unique aspect of NEO Online you'll discover in your first quests is Monster Collecting. If you're willing to buy the nets, you can capture monsters that you beat down to the last 10% of their life. Every monster towed back to the Monster Collector will gain you a Gold Medal, which can be used for exchange for other goods.
Making a Living
By the time I was out of the tutorial area, I noticed two things. The first was that skill books and gear were pretty expensive. The second was that most of the drops from enemies were related to crafting in some way – "trash drops" were rare.
Thankfully, unlike your combat abilities, crafting skills (known as "living" skills in NEO) are not limited by your stat allocation. This means that you can collect nodes, fish, cook, weave, be a black smith, and create Fair Stones if crafting is your thing – the only thing you're limited by is your skill points. Choose what you think fits you best, or choose them all, and learn the skills you'll need to craft items. Players are more than happy to trade to crafters, as crafted items are better than those purchased by NPCs, and they can get more money for an item from a crafter than selling it to the vendor. The crafting interface is pretty simple too, and for those inclined to fish, a mini-game awaits your skill.
Chaos – The Way of the World
One other aspect of NEO Online stands out – the Chaos system. Every area in the game has a Chaos gauge, and every enemy in the world has a core value or strength, designated by + signs after their name. As players defeat enemies with core values, they contribute to the chaos gauge of the area. When the gauge fills up, chaos breaks out, quite literally, and a world battle begins.
During this world battle, monsters will all become stronger – but players will also be pitted in a three faction PvP battle. When the battle starts, you will automatically be assigned to either the Truth Seekers, Protectors of the Order, or the Red-Wing Mercenaries. Each of these three factions must then battle for control and the rewards that come for winning the battle. Unfortunately, there seems to be issues with the system as it currently stands, as some players make no effort to participate in the PvP war, and some reports indicate that players are not being split evenly between these factions as they should be, as well as teleport hacking that can severely unbalance the warfare between groups. Additionally, partaking in PvP will flag a character with "criminal" status for killing another player, which means that for a while, they'll be kill-on-sight status to guards, and have decreased stats, loot, and experience.
Final Verdict: Good
NEO Online certainly has some good concepts to offer as an MMORPG. The freedom to be able to pick your skills and build outside of a class-constrained system is always fun and popular, and there's plenty to do in the world, between questing, crafting, and PvPing in Chaos. Sadly, despite having two unique systems, the game has several obvious flaws, the most obvious being the game's extremely poor English translations and the all too similar World of Warcraft style graphics. The game is still well worth checking out though.
Screenshots
NEO Online Screenshots
Videos
NEO Online Videos
NEO Online Gameplay Trailer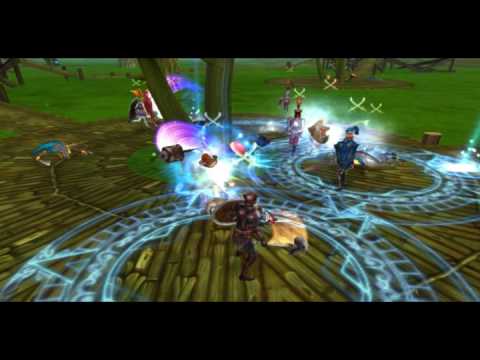 NEO Online Character Creation Video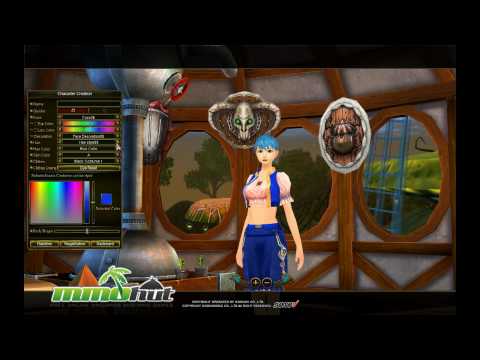 NEO Online Gameplay Trailer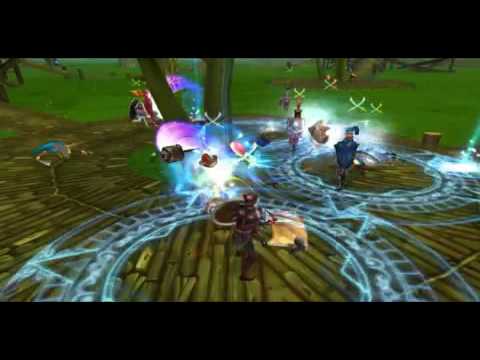 Links
NEO Online Links
System Requirements
NEO Online System Requirements
Minimum Requirements:
OS: Windows 2000
CPU: Pentium 3 1 GHz
RAM: 512 MB
HDD: 3 GB Free
Graphics Card: NVidia GeForce Ti4200
Recommended Specifications:
OS: Windows XP / Vista / 7
CPU: Pentium 4 3 GHz
RAM: 1024 MB (1GB) or more
HDD: 3 GB Free
Graphics Card: GeForce 6600 / Ati Radeon X1000 or better