Myst Online: Uru Live is a 3D fantasy MMO adventure game. Set in New Mexico, Myst Online has the same puzzle themed gameplay fans have come to expect from the Myst series. Uncover clues and solve mysteries alone, or together with other players online.
Publisher: Cyan Worlds
Playerbase: Low
Graphics: Medium Quality
Type: MMO Adventure
EXP Rate: Low
PvP: N/A
Filesize: 1.3 GB
Pros: +Original game style. +Players can create content and share with others. +Full length adventure game. +Diverse puzzles & environments.
Cons: -Official development has ceased. -Slow paced gameplay. -No combat, limited sense of progression. -Multiplayer aspects are limited.
Overview
Myst Online: Uru Live Overview
Myst Online: Uru Live was first released in 2003, but has a shaky history. It was shut down and relaunched several times, and is now available as a free to play title. The original developers, Cyan Worlds, now publish the game but have made the code open source so fans are free to tinker with it. The game is set in New Mexico some time in the 200s where players have to explore underground caverns originally constructed by an ancient race called the D'ni. Myst Online was planned as the multi-player component of Uru: Ages Beyond Myst, but the multiplayer aspects were never fully realized. There is a central hub where players can meet and go on adventures together, but Myst Online is primarily a solo experience.
Myst Online: Uru Live Screenshots
Myst Online: Uru Live Featured Video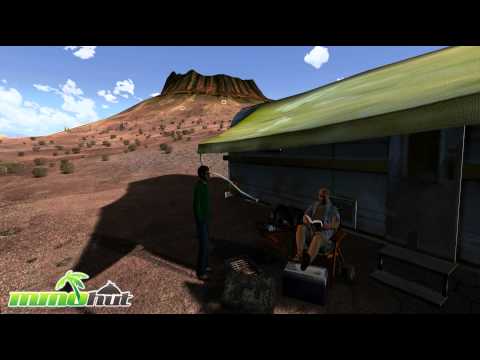 Full Review
Myst Online: Uru Live Review
Coming soon…
Screenshots
Myst Online: Uru Live Screenshots
Links
Myst Online: Uru Live Links
System Requirements
Myst Online: Uru Live System Requirements
Minimum Requirements:
OS: Windows  XP / Vista / 7
CPU: 800 MHz Pentium 3 / AMD Athlon
RAM:  512 mb
HDD: 3 GB Free
Graphics Card: 32 mb video memory, DirectX 9 compatible
Recommended Specification:
OS: Windows / Vista / 7
CPU: Intel P4 2.4G / AMD 3000+ or better
RAM: 1 GB or more
HDD: 4 GB Free
Graphics Card: 64 mb video memory, DirectX 9 compatible or better