UPDATE: This game has been shutdown and is no longer available
Overview
Monster Forest Overview
Monster Forest is a pet-themed MMORPG that was published in English by AsiaSoft, a portal based in Singapore. While the geographic distance may cause latency issues, Monster Forest is a feature-rich game well worth checking out. Players head into turn-based random encounters with their pets, but combat is just one of the activities available in Monster Forest. The game is very loose with its fantasy theme; there are cafes to manage, farms to tend to, and airplanes and malls scattered across the world. More industrious players can even look forward to the Investment system in Monster Forest. The main draw is pet training and battling, and Monster Forest has quite an in-depth combat system to keep players hooked.
Monster Forest Screenshots
Monster Forest Featured Video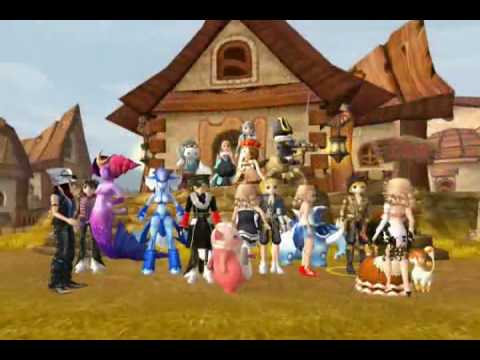 Full Review
Monster Forest Review
By Erhan Altay
Monster Forest Online is a pet-themed MMORPG developed by the Chinese studio NineYou. Western gamers can access an English version of the game on AsiaSoft's servers, which are located in Singapore. While geared towards children, Monster Forest has an in-depth pet training system, and even allows players to run their own farm and cafe.
Double the Registration
The only English language servers currently available for Monster Forest are located in Singapore. While this may spell slightly higher pings, it isn't much of a concern in Monster Forest since combat is turn-based (meaning players have ample time to plan their moves). The client download isn't much of a concern either, since the file size is only 1.2 GB. The only real hindrance is the fact that the publisher, AsiaSoft, requires players to create two accounts. The first is an overall AsiaSoft account, and the second is a specific Monster Forest account tied to that overall account. It's a slight annoyance, but it's worth the effort since the game is quite original and well designed. Monster Forest is a new game, but is already one of the best pet-themed, turn-based MMORPGs around. It's actually a more crowded genre than one would imagine. Games like Zodiac Online, Digimon Battle, and Wonderland Online spring to mind, but there are several browser-based ones like Pet Forest as well.
Create a Trainer
Character creation options are limited in Monster Forest, but this is of little consequence since the player character itself won't be the center of attention. Instead, the character serves as a trainer, like in the Pokemon series. Players can still choose their gender, several hair and face styles, along with some starting clothes. There are five starter monsters to choose from, and these too come in both genders. Pets can belong to one of eight types including Beast, Insect, Aquatic, Plant, Dragon, Human, Demon, or Robot. Don't worry too much over the initial pet choice as players can command a large roster as they get further in the game. Monster Forest utilizes a channel system, wherein each server is broken down into several channels that players can switch at any time. The first channel is almost always the busiest and usually preferred for trading or forming parties. Monster Forest has a very attractive and function interface. Vivid menu icons located on the top and bottom prominently display the various menu options. Movement can be controlled with either the keyboard (W,A,S,D) or via point-and-click. Both methods feel fluid, but it is through the auto-navigation feature that players will usually make their way around the world.
Taking Turns Swinging
Monster Forest utilizes a turn-based combat system in which players issue commands to their active pet during random encounters. The beginner experience can be disorienting if players skip the tutorial quests, so be sure to stick to it. Luckily, quests are a breeze to complete thanks to the auto-navigation. Find nearby NPCs with yellow exclamation points over their head, accept their tasks, open the quest menu, and click on the highlighted text. Players will notice that their pet levels up rapidly for the first seven or so levels, and that their character's level is independent of their pet's. Besides leveling independently, each pet and character have their own inventory and equipment slots. It may feel odd equipping swords and amulets to floating sea horses or pink blobs, but rest assured that they don't effect the monster's appearance. Besides equipping weapons and armor, players must arm their pets with skills. Skills are represented by cards and come in many variations. For a game aimed at a young audience, the skill system in Monster Forest is surprisingly complex. The beginner quest line does a good job of easing players into it, but for the most part combat seems to take of it self.
When Do I Play?
Auto-navigation is a great feature that now seems to come standard in Asian MMORPGs, but some games take it a step further. Monster Forest has an auto-attack feature that will handle combat for you. Combined with the auto-navigation, the game practically plays it self. Players simply click on a quest objective in their journal and wait as their character runs in circles waiting for random encounters. Then they wait as their character clears the encounter, and repeats the process until the desired number of monster are defeated or items acquired. The computer controlled enemies in Monster Forest offer very little challenge, and combined with the auto-play features this reduces much of the early stages of the game to a mindless grind. How much this matters will vary from player to player, but it doesn't effect the PvP features. Players who can train a well balanced team of pets will enjoy mopping the floor with rivals.
Land Management
Besides training pets, Monster Forest offers players the chance to run a farm and cafe. Both are additions to a player's 'miniland' which is an instanced, private area that can be visited by other players. Both the farm and cafe serve as a way to earn in-game currency, called shells. These features are pretty involved; players can plant a variety of crops, raise cows, chickens, sheep, and other animals. With Monster Forest's anime-style graphics, the farming aspects reminded me a great deal of Harvest Moon. The background music is well done throughout the game, which helps make the experience that much more pleasant. The only place that could use a musical upgrade are the random encounters themselves. The cash shop may contain some questionable items, but players can use the 'stock market' to buy and sell premium currency (called moncash) for shells. The stock market allows players with a lot of cash, but not a lot of time to buy shells while players who don't want to spend real money can still earn premium items. A simple achievement system is also included. The game shows how many other players have completed a particular achievement which helps gauge how well you've progressed compared to other trainers.
Ups & Downs
Few games aimed at kids are deep enough to warrant much attention from older gamers. Wizard101 is a notable exception, and Monster Forest may one day earn that distinction as well. The over-zealous automation and lack of anything resembling challenge makes it feel too much like a grind. Players should remember that the game was developed in Asia for Asian gamers, so the grind threshold may seem high to us, but may be acceptable over there. Bottom line, if the pet-based gameplay interests you, give Monster Forest a try. It's much better than the handful of browser based titles that try to pull off the same feel.
Final Verdict: Good
Monster Forest is the most in-depth and attractive pet-based MMORPG available. It has attractive 3D visuals, a complex combat system involving hundreds of skills, and a bevy of bonus features including the ability to manage a farm and cafe. It's the nearest approximation to a Pokemon MMORPG, but isn't likely to appeal to an older audience. The fact that it is hosted overseas means players will have to put up with broken English, high latency, and other issues.
Screenshots
Monster Forest Screenshots
Videos
Monster Forest Videos
Monster Forest Farming Trailer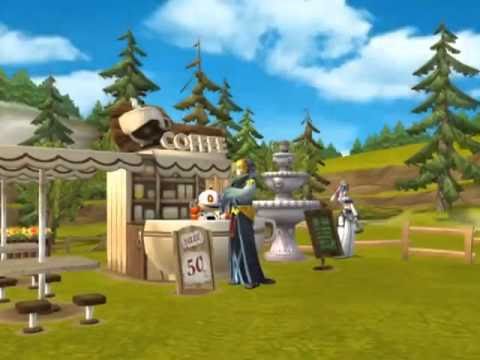 Monster Forest Group PvP Trailer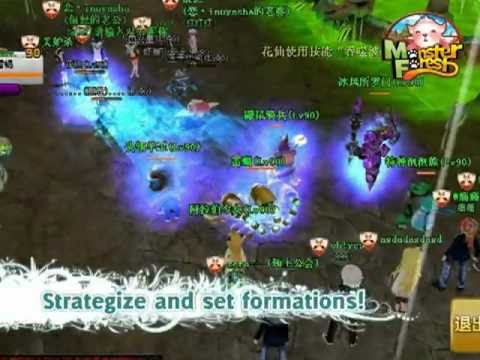 Monster Forest Official Trailer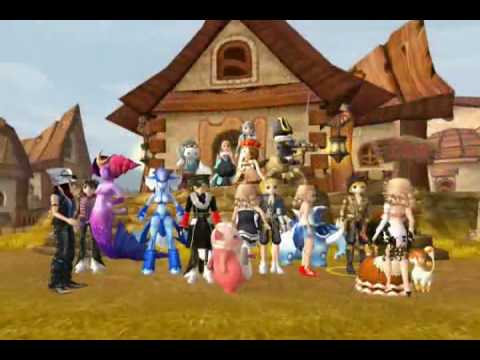 Links
Monster Forest Links
System Requirements
Monster Forest System Requirements
Minimum Requirements:
OS: Windows 98 / ME / 2000 / XP
CPU: 1.6 Ghz Intel P4
RAM:  512 MB
HDD: 2 GB Free
Graphics Card: nVidia 5200 or equivalent
Recommended Specification:
OS: Windows Vista / 7
CPU: 2.2 Ghz or more
RAM: 1 GB RAM or more
HDD: 2 GB Free
Graphics Card: nVidia GeForce 6600 or better