UPDATE: This game has been shutdown and is no longer available
Overview
MLB Dugout Heroes Overview
MLB Dugout Heroes is the first full-fledged Baseball MMO and it's a home run! The graphics might be cartoony but this is no knock off; the entire MLB rooster is represented accurately, including all teams from the American and National Leagues. The gameplay mechanics are simple enough for the casual player to learn in about ten minutes through the tutorial, but team management is detailed enough to keep the hardcore fans satisfied. Players only really control the pitcher and batter with limited control of the other players on the field, but there's enough variety to keep things from getting too dull. With the experience and nuts (currency) earned through matches, players can grow their players' stats or purchase new players, equipment, or skills. While the multiplayer aspects are the most interesting, players can play against the computer in four difficulty settings.
MLB Dugout Heroes Screenshots
MLB Dugout Heroes Featured Video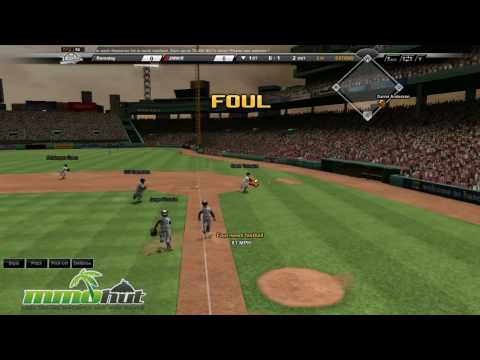 Full Review
MLB Dugout Heroes Review
By Erhan Altay
After a long production cycle, MLB Dugout Heroes was finally made available to the public in late March of 2009. While not all features were readily available during the open beta, MLB Dugout Heroes still managed to impress. The game's publisher (Games Campus) worked closely with the MLB and was able to acquire the appropriate license to use authentic team and player stats. The cartoony graphics help mask the mediocre graphics of the game, but anyone interested in baseball or sports in general should give this game a chance.
Pick a Team
Since baseball is a team sport rather than an individual one, there is no character creation per se – instead players chose a team name, then select one of the major league teams that play on either the American or National Leagues. All the official teams are present, with all the real players and stats, so be sure to pick your favorite team. I'm not a sports guy myself, so I just went with the Pirates because their name rocked. The teams are broken down into several categories by division, so if you don't see the team you like, be sure to look through the other divisions. That's really all there is to character creation.  After selecting a team, you'll have a chance to view the players that make up that team so you can review their stats and either change your selection or confirm.
Batting Practice
After selecting a team, players will be taken to the batting tutorial where a couch instructs players on how to hit the ball. The controls are very straightforward when batting; move the mouse around and click when you want to swing. The pitcher will try to confuse you with fast, slow, and curve balls, but it shouldn't take long to get a feel for the timing. The next step of the tutorial is pitching practice, which I found a little bit more complicated. Pitchers decide where to aim the ball, either within the batter's reach or out of it, in an attempt to get them to swing at what would normally be a 'ball.' There are several pitching styles (curve, fast, smart, slow) and after choosing a style and location, pitchers must hold down the mouse while a small slider bar appears on the screen. Getting a handle for pitching took me a few minutes (as you can see from the tutorial video below) but once it ticks in your head, you'll be good to go.
Take Me Out to the Ball Game…
After this short tutorial session, players are pitted against a computer-controlled team to get their first glimpse at gameplay in MLB Dugout Heroes. Before the game starts, you have the opportunity to decide which players will be on the field and can shuffle around their positions. My lack of knowledge beyond the basics when it comes to baseball kept me from tinkering with the starting lineup, but if you know what you're doing, there's plenty to pour over in the pre-game. The game follows standard Baseball rules, one team bats while the other plays the field. Only the batting team can score points and they keep playing until they accumulate three 'outs.' I'm not going into all the rules of baseball, as I hope everyone has picked them up either from television or during gym class during their schooling. Luckily, as long as you know the basics, you're good to go with MLB Dugout Heroes. The only positions you really have to play are pitcher and batter. All of your team members run on their own, whether on the field or after hitting the ball. The only control you have over your field players is what base to pass to after picking up the ball. This is done by either clicking the base icon with the mouse or hitting 'D' for 1st base, 'W' for second, 'A' for 3rd or 'S' for home.
Baseball is Not for the Impatient
Baseball may be a popular pass time in the United States and parts of Asia but it is certainly not for the impatient. In real life, there are nine innings (every time the teams switch sides, it's a new inning), but thankfully this can be set as low as three in-game. The first practice match against the computer isn't set at three, but I couldn't tell you what it is set at since I quit out of it before the end. Obviously, playing against the computer is not as much fun as playing against a live opponent, even though there are four difficulty settings (intro, rookie, AMA, and Pro.) But this first match does give new players the opportunity to test what they've learned and see the game's graphics for the first time. MLB Dugout Heroes has cartoony graphics that still manage to make the players and stadium decent. Nothing about the graphics will blow you away; in fact the limited graphic options may be an annoyance. The maximum resolution is 1024×768 and graphic details can't be improved much.
A Game for the Masses
The flip side of the rather bland graphics is that the game requires low system requirements and can be played on a broad range of computers. The simple appearance and basic gameplay mechanics make MLB Dugout Heroes one of the most accessible MMOs I've played. Eve non-gamers shouldn't have trouble figuring this one out after a few minutes. All players start with a decent chunk of the in-game currency called 'nuts' and more are earned for completing the tutorial, playing matches, and completing certain objectives. Each individual member of your baseball team gains experience and higher ranks in various skills; slowly putting together your dream team of players will surely keep baseball fans hooked on this one for some time to come. As of early April during the open beta, many features were not yet available (such as ranked league play), but these should be added within a month or two. I'll use my final words to warn players of the odd voice clips in the game – the cheering you hear in the back ground during matches is actually a recording of real life cheering for the Korean National Team. The referee also calls out in a thick Korean accent which might sound odd to Westerners.
Final Verdict: Good
MLB Dugout Heroes is simple to pick up and play baseball MMO that will appeal to all fans of the sport but is unlikely to impress outsiders. What it lacks in graphic and gameplay detail it makes up with in in-depth team management and an authentic MLB roster.
Screenshots
MLB Dugout Heroes Screenshots
Videos
MLB Dugout Heroes Videos
MLB Dugout Heroes Character Creation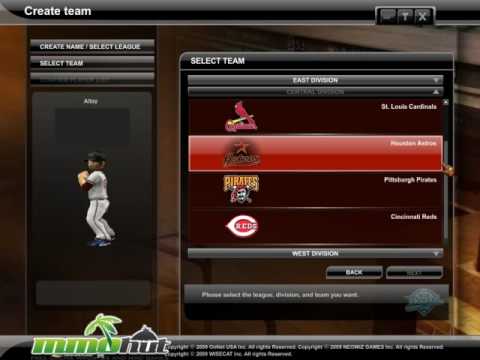 MLB Dugout Heroes Tutorial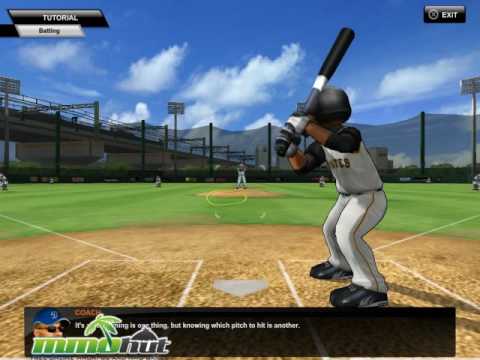 MLB Dugout Heroes Official Trailer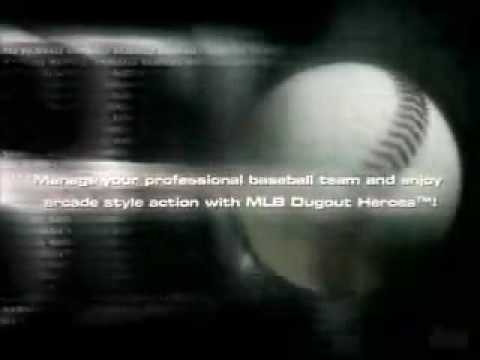 MLB Dugout Heroes Gameplay Footage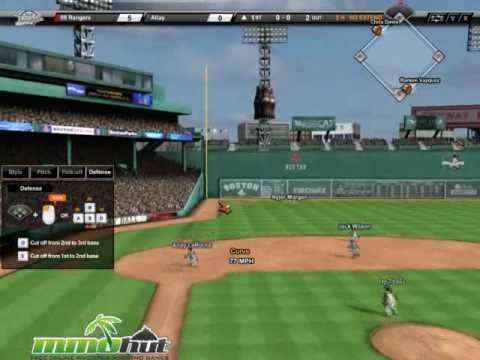 Links
MLB Dugout Heroes Links
Shut down.
System Requirements
MLB Dugout Heroes System Requirements
Minimum Requirements:
OS: Windows XP
CPU: Pentium 4
RAM: 256 MB
HDD: 500 MB
Graphics Card: GeForce 4 / Radeon 9000
Recommended Specifications:
OS: Windows XP / Vista
CPU: Pentium 4 or better
RAM: 512 MB or more
HDD: 1.0 GB
Graphics Card: Nvidia Geforce FX5200 or better