"Mir 2: The Legend Continues" is the free-to-play, re-released version of the classic The Legend of Mir 2.  Mir 2:TLC is a 2D fantasy MMORPG with very basic graphics and an isometric camera view.  The game looks and plays a lot like the early action RPGs of the '90s, so old school gamers suffering from nostalgia may have found what they're looking for.
Publisher: Gamepot USA
Playerbase: Low
Graphics: Low Quality
Type: MMORPG
EXP Rate: Medium
PvP: Open
Filesize: 800 MB
Pros: +Runs well on old PCs. +Plenty of quests available. +Nostalgic gameplay. +Open PvP adds excitement.
Cons: -Dated graphics. -Spam-filled chat box. -Limited character customization. -Not likely to see content updates.
Overview
Mir 2 Overview
Mir 2 (originally titled The Legend of Mir 2) is an oldshool MMORPG that is extremely popular in Asia.  Even with the release of a sequel, The Legend of Mir 3, Mir 2 is still enjoyed by hundreds of thousands of players across China and Korea.  The game never caught on in the West and was recently shut down, but fortunately, a new publisher stepped in and now offers the game free-to-play.  The game's graphics resemble the visuals in classic action-RPG titles (such as Diablo), but fall well below today's standards.  There are four available classes during character creation, but no customization beyond gender selection.  The classes are:
Assassin - The Assassin class was released in 2008, making it the first and only new addition to the game.  Assassins are similar to warriors – both rely on melee and magic attacks, but Assassins have more Area of Effect spells at their disposal.
Warrior - With the highest health and defense, warriors make an excellent choice for new players.  They rely on brute force at close range, with very limited use for magic.
Wizard - Ranged spell casters who deal heavy damage, but suffer from low defense and health.  Though they start off weaker than other classes, their power becomes apparent during the later levels.
Taoist - The supportive class of Mir 2.  Taoists possess healing and buffing spells that make them invaluable allies in tough boss battles or large PvP events.
Mir 2 Screenshots
Mir 2 Featured Video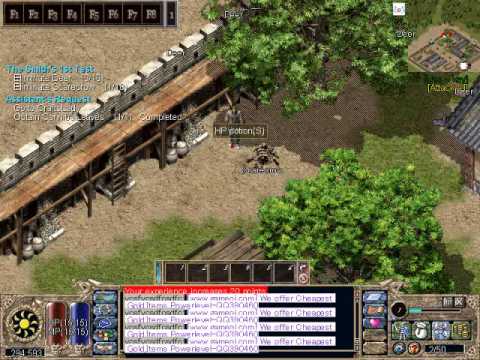 Full Review
Mir 2 Full Review
By Erhan Altay
Mir 2: The Legend continues is a re-release of the popular 'The Legends of Mir 2′ MMORPG that was first released way back in 2001.  The Legends of Mir 2 was developed by a Korean company, but was most successful in China.  Even after the release of a sequel, The Legends of Mir 3, Mir 2 remains a popular game in East Asia.  The series was never as popular here in the West, and on March 31, 2009 both Mir 2 and Mir 3 English servers were shut down.  A Japanese publisher, Gamepot, moved in to fill the void by releasing "Mir 2: The Legend Continues" as a free-to-play game supported through micro transactions.  How well has this classic stood the test of time?  Read on to find out.
End of an Era
The graphical and general gameplay style found in Mir 2 is very similar to that of classic action RPG titles released during the 1990s for the PC.  Games like Diablo and Nox defined the genre, but many other games used the classic 2D, fantasy, isometric camera angle features.  Most MMORPGs during that time were also designed in this model, including Ultima Online and the original Lineage.  All of these games had purely mouse-controlled movement, though Mir 2 does allow auto-running to be activating by hitting the 'd' key.  Even when it was first released, Mir 2 was not a cutting edge game technologically, but it did have several factors that lead to its success.  The most important of these being that it was the first major MMORPG on the scene in China, where Mir 2 recorded up to 250,000 concurrent users at peak hours.  The second factor is the level of freedom players enjoyed in Mir 2.  The entire game world had open PvP with towns guarded by powerful NPCs to keep out murderers.  Racking up too many kills led to a player being labeled as a murderer, which left him or her open to attack from other players and NPC guards alike.  Unfortunately, the MMORPG genre has evolved since the golden years of Mir 2, and new games are now available that offer everything Mir 2 can and more.
Humble Beginnings
New players entering the world of Mir will likely fall into a single category — former players of the game who are coming back for nostalgic value.  I can't imagine many truly first-timers giving a game this old a try, but I will give a short rundown of the early game for their benefit.  There are four classes to choose from during character creation – Warrior, Taoist, Wizard, and Assassin.  Players can chose to be either male or female but have no further customization options beyond that.  There is a very liberal naming policy which allows players to use both numbers and letters – I saw a guy named H1N1 running around town while I was playing.  Each account has three character slots per server, but there is currently only a single server.  New characters all start out in the tiny 'Border Village' located to the south south of Bichon Castle, a much bigger city.  The first nearby NPC will invite players to join the 'Newbie Guild', which offers a 20% experience boost.  After accepting this offer players will notice several other NPCs with exclamation marks over their heads.  The standard series of talking quests will introduce players to all the local shop keepers, which will offer additional quests in turn.  Besides hunting & questing, new players are taught how to gather meat from the animals they hunt.  Meat can be sold to the local butcher for a nice sum of gold, and is likely to be the best source of income for beginners.
Wear & Tear
Right from the start, cracks become visible in this aging game.  Besides the poor graphics, the chat box is almost always full of spam in towns.  Bots that advertise gold sale sites are ubiquitous, and in-game support is at a minimum.  Even movement feels buggy – left-clicking causes your character to walk, but to run you have to hold right click, which feels awkward.  The interface is not very difficult to understand, especially for anyone who has played an MMORPG (or even RPG) before.  Towards the bottom there are two vials that represent your character's health (red vial) and mana (blue vial.)  A small mini-map is displayed on the top right, but a larger map can be opened by hitting 'B', and hitting it again makes it bolder.  Combat is simple – simply click on a target and watch your character beat on it.  Spells and skills can be assigned to the toolbar, but it isn't until level 9 that players learn their first spell.  Stats are raised automatically, leaving little player involvement in the growth of their character.
Nostalgia for the Good Ol' Days
Fortunately, Mir 2 has plenty of kill quests which give new players a sense of direction. There are some interesting sound effects too, hearing the chickens clucking around town is quite an experience, but in the end this is a game best left to the old veterans trying to relive the past. While I don't expect the game to attract a large audience, there is a good chance it will survive in its niche market and that's good news for all gamers.
Final Verdict: Poor
Mir 2: The Legend continues offers a classic experience that millions across the world once shared.  But, with the passage of time, the graphics, gameplay, and features Mir 2 has to offer have all become outdated.  Some veterans may find nostalgic value here, but for the rest of us, Mir 2 is a pass.
Screenshots
Mir 2 Screenshots
Videos
Mir 2 Videos
Mir 2 Cinematic Intro Movie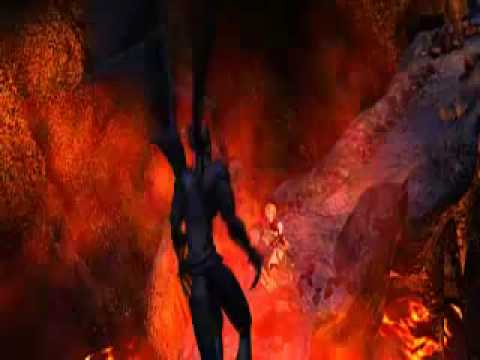 Mir 2 Cinematic Trailer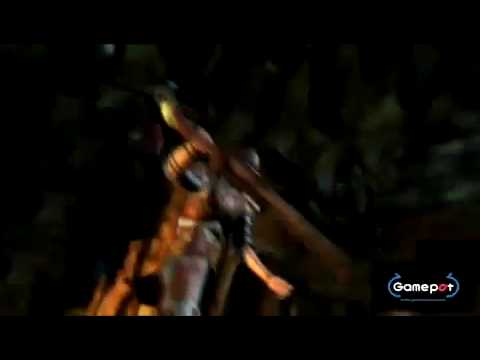 Mir 2 Character Creation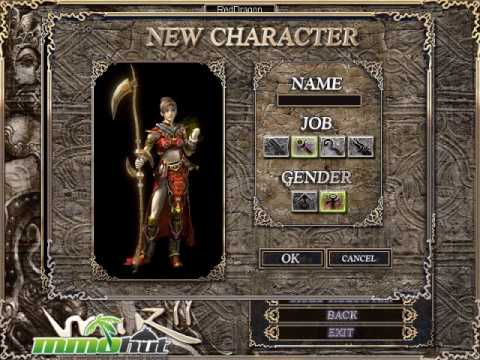 Mir 2 Beginner Video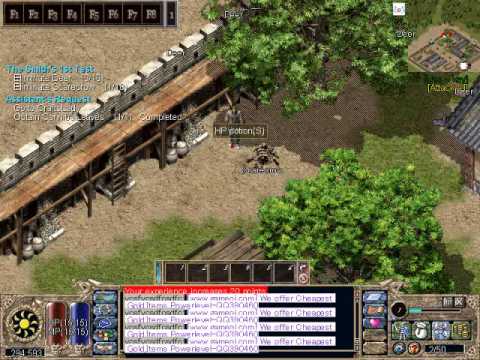 Links
Mir 2 Links
System Requirements
Mir 2 System Requirements
Minimum Requirements:
OS: Windows 98 / 2000 / XP / Vista
CPU: Pentium 1.0 Ghz
RAM: 512 MB
HDD: 4.0 GB
Graphics Card: 16mb, direct x 7.0 capable
Recommended Specifications:
OS: Windows XP / Windows Vista
CPU: Pentium 4 2.0 GHz
RAM: 1 GB
HDD: 4.0 GB
Graphics Card: 32mb or more