Overview
Marvel Heroes Overview
Marvel Heroes gives you the chance to play as one of your favorite Marvel Comics superheroes. The game plays much like action RPGs like Diablo, except with a persistent MMO world. Each character has a variety of costumes to choose from, letting people playing the same hero look slightly different. Areas are randomly generated, ensuring that adventures will always be different. Various abilities and equipment will be available for you to obtain, to help further customize each hero.
Marvel Heroes Screenshots
Marvel Heroes Featured Video
Marvel Heroes – First Look


Full Review
Marvel Heroes Preview
Beta Preview by: Anthny D'Urbano aka SqueezyTime
To say that I was ecstatic about having the opportunity to check out Marvel Heroes would be a massive understatement. Being a huge Diablo & Diablo II fan, as well as a huge superhero fan, finding out about Diablo's signature gameplay joining the Marvel universe in a big parfait of awesomeness was probably the most exciting news I have gotten all year. Though I am always skeptical of new action-RPGs, as they rarely can live up to the legacy of Diablo, upon entering Marvel Heroes I was delightfully welcomed by a familiar feeling that brought me right back to my Diablo days.
I jumped into the game with my first hero, Black Panther, and began navigating the chaotic scenery of The Raft super-villain prison as it was being utterly demolished by escaping prisoners. The gameplay was very easy to step into, consisting of mainly left-click spamming with the occasional right-click to dish out the heavy hits. This basic action-RPG combat style might seem basic to some, but I found it to be very effective. The Panther, turning out to be a more acrobatic/rogue-like character, didn't much suit my style but my attention was quickly turned towards the scenery and the atmosphere. Everything was very action-packed, running through the burning prison with fire, explosions and collapsing debris galore, all the while fighting my way through several groups of enemy soldiers. The scene was complemented by an awesome musical track and was overall exciting.
The next chapter of the game took place in Daredevil's territory, Hell's Kitchen, where an entirely new experience was introduced. The map spanned a dark, open city overrun with various gangsters and thugs. The difference in this new area was not only the openness of the map, but the mood was much more relaxed, with low hip-hop beats in the background, and yet the city was livelier in its own way. As I wandered around the area I ran into scenes of police officers apprehending citizens or having small battles with the local ruffians. One of the most enjoyable events I encountered was the appearance of Electro, a randomly spawning group/raid boss. This is where the Marvel Heroes was the most fun for me. Getting together with a whole mass of superheroes to take down a large boss was not only exciting, but it looked rather amazing. Between Electro's lighting attacks and the combination of various heroes' abilities, the night was lit up with all different shapes and colors. It was like a rave, with one hundred percent more awesome.
My defeat of Electro was rewarded with a nice explosion of loot, which I gleefully scrambled to collect off the street, because every battle is way more fulfilling when there is epic gear to show for it. Having seen that I had acquired several pieces of gear meant for other heroes, I decided to hit the shop and check some of them out. Once I picked out the heroes I wanted, switching between them was done by simply opening up the roster menu and selecting one. There was no logging out of the game or out to a character selection screen, heroes could be freely changed out on the fly. Each hero had a fairly unique playstyle. Daredevil had his dual sword/dual pistol combo, fluidly combining both melee and ranged attacks, Iron Man combined a barrage of explosions with a strong defense system, and Hulk (probably the most hilariously fun of them all) hit things very, very hard. Though I loved Daredevil's fluidity, Hulk had this feel of destructiveness that I really had a lot of fun with. I could take out groups of enemies with an explosive ground smash or even pick up nearby cars and throw them at people.
Despite my giddy schoolgirl demeanor, Marvel Heroes did have a few elements that I disliked. My original fear with the game was that, given that there was no unique character creation, there would be several instances of the same exact superheroes on the screen when in public areas. There were, and I found it to be just a little bit awkward. Though, being able to play as one of Marvel's iconic heroes was terrific, not being able to create a superhero of my own was disappointing. This lack of customization was offset by an array of costumes for each superhero, available in the cash shop, but that didn't make it any less known that the Deadpool in a pirate costume was still the same Deadpool as the one in original uniform next to him. That aside, some of the costumes were pretty entertaining, such as Deadpool's pirate costume or Hulk's big grey beard. I was equally disappointed in the game when I saw that acquiring a second, and third, etc. superhero was only allowed via payment in the cash shop, as well as there being several heroes that were exclusive to the cash shop. This feature is likely to put a lot of pressure on non-paying players, as they'll have little room to play around with when choosing their heroes.
My overall experience with Marvel Heroes was fun, exciting and a little nostalgic. I had a blast with every hero's unique playstyle, and was entertained even by simply wandering around and killing enemies for no reason other than I hate them. The addition of destructible objects (cars, barrels, etc.) that could be thrown at enemies, or simply destroyed for the sake of destroying things made the experience all the better. Despite the single player feel that the game had at times, it was very multiplayer-centric. The most fun I had in Marvel Heroes was joining nearby players in the battle against Electro. Each chapter I played followed through with a strong atmosphere, making each area unique and believable. Throughout my playthrough there was an underlying Diablo feel that brought me back to the games that got me into action-RPGs years ago. The feeling was warming, and even re-sparked my interest in going back to playing my Sorceress in Diablo II.
Even with the lack of character customization and the cash shop centered character selection, each hero had their own unique playstyle, and I could easily see myself dropping some cash regularly to add new heroes to my roster in the future.
Screenshots
Marvel Heroes Screenshots
Videos
Marvel Heroes Videos
Marvel Heroes – First Look
Marvel Heroes Gameplay Teaser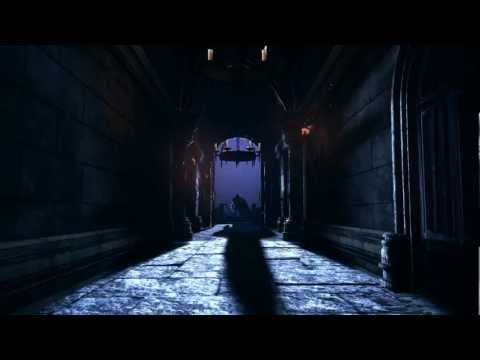 Marvel Heroes Pax East 2013 Developer interview and play session
New York Comic Con 2012 Game Feature Trailer
Links
Marvel Heroes Links
System Requirements
Marvel Heroes System Requirements
Coming Soon. . .

Marvel Heroes Articles
Similar games we recommend
Robot Rising - Robot Rising is a Facebook browser mmorpg that gives you, as a self-aware AI, the knowledge of technology and the ability to control powerful resources left behind by less fortunate inhabitants. The struggle to survive is compounded by the need to find out more about this hostile world, the source of the endless flood of enemies, and what, if any, victory can be won over cunning foes such as Bastille and Null. Oh, and did we mention it is a Facebook Game??
Kings Road - Kings Road is a 3D Browser Fantasy MMORPG from Rumble Entertainment. Grab your sword and shield, then travel the KingsRoad to uncover and defeat this threat. Your adventures will take you from Edgewood Forest to the snowy peaks of Deveral and beyond. You'll meet true companions, treacherous turncoats,bloodthirsty foes, and one stubborn princess.Find your courage, Knight: Uncover the truth of the Shroud and you'll forge a legend that will endure forever in the songs of the realm.