Mars War is a 3D sci-fi MMO shooter with huge maps, territorial control features, and support for various vehicles. Join one of two factions and jump into ongoing battles. Mars Wars has a ton of weapons, and equipment to chose from.
Publisher: MMOLove
Playerbase: Low
Graphics: Medium Quality
Type: MMO FPS
EXP Rate: Medium
PvP: Faction Wars
Filesize: ~ 290 mb
Pros: +Small client size. +Huge maps give the game a real MMOFPS feel. +Pilot terrestrial and aerial vehicles.
Cons: -Very low playerbase, difficult to find opponents. -Slow paced movement on foot. -High learning curve. -Shameless clone of another MMO shooter (Planet Side).
Overview
Mars War Overview
Mars Wars is a MMOFPS with persistent battles that take place on large maps and support hundreds of players. The gameplay and visuals for this free to play game were obviously inspired by Planetside. The game has keyboard controls and gives players a ton of weapons, armor types, and vehicles to chose from. Players fight for control over key bases scattered across the map using airplanes, large terrestrial vehicles, and a variety of body suits. Mars War has a small file size which makes it easily accessible but suffers from a low playerbase. While it still has a lobby, its much closer to being a full fledged 'MMOFPS' than other games in the genre.
Mars War Screenshots
Mars War Featured Video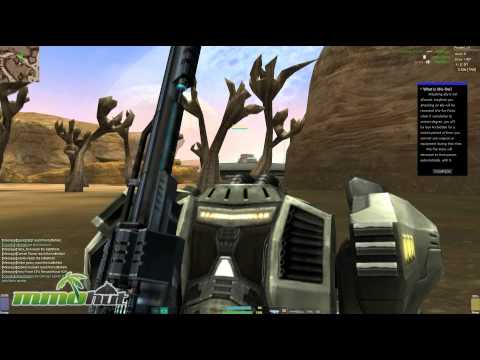 Full Review
Mars War Review
Coming soon…
Screenshots
Mars War Screenshots
Links
Mars War Links
System Requirements
Mars War System Requirements
Minimum Requirements:
OS: Windows XP / Vista
CPU: Pentium 4 2.0 GHz
RAM: 1GB
HDD: 3 GB Free
Graphics Card: GeForce 6200 / Radeon 9550
Recommended Specification:
OS: Windows XP/ Vista / 7
CPU: Pentium Duel-Core 2.4 GHz or better
RAM: 2GB or more
HDD: 3 GB Free or more
Graphics Card: GeForce 7600 or better