UPDATE: This game has been shutdown and is no longer available
Lucent Heart is a 3D fantasy astrology based MMORPG with an in-depth dating system. Players become knights in a magical land where nothing is as it seems. Explore dungeons slay monsters, take up a profession, tackle challenging quests, participate in PvP battles, and find the love of your life in this epic adventure.
Publisher: Beanfun
Playerbase: Medium
Graphics: Low
Type: MMORPG
EXP Rate: Medium
PvP: Duels
Filesize: 1.68 GB
Pros: +Cupid match-making dating service. +Zodiac system with special skills & transformations. +Instanced dungeons and raids. +Pet option. +Crafting feature. +Plenty of quests. +Unique monsters. +Good music. +Cool dance battles.
Cons: –Repetitive gameplay. -Character customization limited. –Lots of grinding necessary. –Extensive soul mate feature may not be for everyone. –Interface could be better. -Small selection in NPC shops. -Mounts have to be purchased in Item Mall.
Overview
Lucent Heart Overview
Lucent Heart is a social MMO that combines traditional fantasy RPG elements with an extensive soul mate system. Players take on the role of a human knight blessed by theGods to save a world tainted with evil. The corrupted Goddess Hecate casted a spell unleashing devastating storms spawning new heinous creatures to wreak havoc on local villagers. Complete difficult quests, fight off hordes of monsters, raid dungeons, dance,and fall in love. The game features anime styled graphics like Hero: 108 Online and anastrology based theme similar to Zodiac Online. Every character has a particular sunsign that affects their skills, boosts, and characteristics. Players can choose various blood types that give heroes little quirks such as being prone to stinginess. The progressive class system lets heroes start out as a warrior or mage and level up into one of the four primary classes. Each core class has two advanced classes to choose from along with six crafting professions.
Blood Types – A, B, AB, & O
Classes:
Warrior (starter) – Relies on strength, duty, and honor. Warriors are always ready for a romp. This basic class advances into knights or gunners.
Mage (starter) – Bestowed with the gift of magic mages use a variety of effective spells to eliminate foes. This class progresses into wizards or priests.
Knight (primary) – Masters of the sword this class is able to equip two handed swords and battle enemies with ease. Heavy armor and shields are their best friends. Knights can advance into Solar Guardians or Celestial Templars.
Solar Guardian (advanced) – Fierce defensive knights with powerful weapons and skills.
Celestial Templar (advanced) – Celestial Templars are heavy infantry knights. They possess extensive training and are a force to be reckoned with during close range combat.
Gunner (primary) – Expert marksmen that yielding high levels of damage. One accurate shot can be deadly. This class branches into Nova Sentinel or Comet Marksman.
Nova Sentinel (advanced) – These gunners are ability boosting tacticians.
Comet Marksman (advanced) – Noted for using fire. This class is considered the burst damage dealers.
Wizard (primary) – Gains power through the elements. Wizards concoct fatal spells using Earth, Fire, Water, and Air. This class morphs into a Galaxy Sage or Moon Flame Envoy.
Galaxy Sage (advanced) – An excellent addition to any party. Galaxy Sages offer versatile mystic support when it's needed the most.
Moon Flame Envoy (advanced) – A devastating magic caster.
Priest (primary) – Priests have access to an arsenal of healing and restorative spells. This class transforms into a Sun Commissioner or Dawn Prophet.
Sun Commissioner (advanced) – A radiant sacred healer with the spells to match.
Dawn Prophet (advanced) – Strengthening enchanters that possess the ability to boost the attack of fellow comrades.
Lucent Heart Screenshots
Lucent Heart Featured Video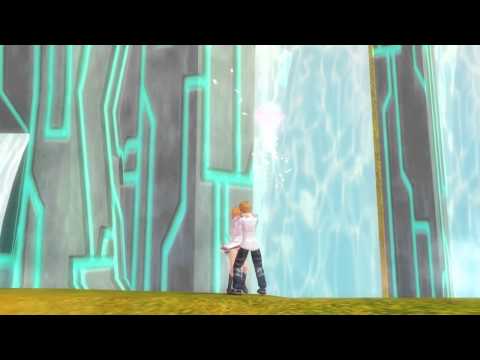 Full Review
Lucent Heart Review
By Ange Perdu
Lucent Heart is a 3D anime style fantasy themed MMORPG featuring a comprehensive soul mate feature. Enter a cursed yet enchanted world with unpredictable weather and deadly monsters. Chosen by the Gods players become heroes on a mission to save troubled land of Acadia. Similar to Zodiac Online each character assumes an astrological sign which guides their destiny. Accomplish various quests, slay beasts, and duel other knights. Raid dungeons with friends or find your other half using the Cupid match-making service. Once a player has a lover they can participate in PK combat together and special couple journeys. Adopt a pet to serve as a companion. Ride an alpaca across the rugged terrain or practice your routine for the latest dance battle.
Exploring Wanderland, the Gameplay
Most of the gameplay consists of questing and crafting. There are endless missions to tackle in this mystical world. Players start out in the great Central City of Acadia known as Thereall. NPCs located in the area designate various tasks. These quests usually involve acquiring a particular object through monster killing. Slay evil Sprouts, Cave Frogs, Psycho Clowns, Busy Bees, Werewolves, Tattered Scarecrows, and Floating Magician Hands. Travel to Cole's Farm to collect 20 blades of grass from Ragged Scarecrows or obtain 12 sprigs of parsley from the Thunder Clan Giants. Help out fellow citizens by defeating spellbound masks that sprung to life after the last storm. Many of the missions require knights to gather large quantities of a specific ingredient. Killing dozens of mutant seedlings or wolves becomes monotonous. The constant grinding can make the game feel repetitive at times. When heroes successfully complete a quest they earn coins, XP, and occasionally a rare item or two. Sometimes missions require players to explore dungeons in the form of an underground sewer maze. Open trap doors and maneuver through tunnels using the navigation map as a guide. Retrieve secrets from a chest or relay an urgent message to another NPC. The mouse, auto-walk, or standard WASD keys are used for movement. There's also a nice magical dust trail that appears when manually traveling through different environments.
Weapons & Executioner's Blow
There's an innovative crafting system that lets heroes forge their own powerful weaponry. When a knight enters the Blacksmith Shop they're surrounded by enormous
furnaces. Double clicking on any of the units prompts a crafting menu with an assortment of weapons. Create the Knife of Understanding, Clearness Scepter, Reinforced Heavy Shield, Long Sword, Sword of Knowledge, Wisdom Dagger, Rapid Knife, and Sword of Energy. Additional weapons unlock as players level up in their blacksmithing profession. Each item a material list associated with its construction. These resources are gathered by killing certain monsters. Collect steel ore, tree branches, bass crystal fragments, magic gems, first elements, silver nuggets, and glass. When enough has been accumulated the to perform in battle. They vary depending on a warrior's class. The fast paced combat is very similar to Hero: 108 Online. Hitting the designated key will initiate a specific skill. Execute the Relentless Assault, Shield Slam, Tremor, Adrenaline Surge, Vengeful Blade, Rend, or the Executioner's Blow. In terms of space the hot key is somewhat restricting. The combination of skills and specialized emote commands gives the game's interface a cluttered feel.
Cupid the God of Love
Lucent Heart features an in-depth match-making and dating system that enables players to find the love of their life. Young warriors or mages can visit Cupid the God of Love to
help initiate a relationship. There are several stages and a test that must be passed before soul mate status is reached. The process is unique and rather extensive. Players have to list their desired partner conditions. Request a specific zodiac sign, time zone, level, gender, and other characteristics. The fill-in form can be general or detailed. Write an additional 128 words to describe who you are and what you're looking for in a wizard. It's very similar to real online dating. When Cupid pairs two players they start out as friends. Each player must take their own initiative to get to know each other and build up their relationship. Both players have to pass a compatibility test to enter couple status and reap the benefits. Once two users become soul mates they can quest together, enter instance dungeons, explore, get married, and display special couple restricted emotes. Make out with each other in the center of the town square or blow kisses while slaying mutated seedlings. The social aspects of this game are quite impressive. There are dozens of cool animated emotes to communicate with others. At any time players can challenge each other in a dance battle. This feature is not only creative but loads of fun. The various dance emotes allow users to create their own sequence of moves. Japanese style pop music automatically plays as Solar Guardians get funky. A variety of events are held for dance-offs, dungeon raids, and PvP battles. Winners usually receive a large sum of coins or a rare item.
Stylishly Dressed Alpacas
Heroes accumulate most of their weapons and equipment through quests or crafting. The merchants in Wanderland which can be scarce in certain locales also sell gear. The selection in each shop is small. Players can choose from a handful of items ranging from armor to food. The character customization options are also limited. Purchase the Acropolis Knight Helmet, Chest Armor, Battle Boots, Mystic Chaos Ring, Enigmatic Origin Earring, Precise Sniping Necklace, Stone Smashing Anklet, White Toast, Multigrain Bread, Lemonade, Iced Tea, Fortune Cookie, Blue Mana Potion, and Red Healing Tonic. An assortment of boosts for movement, attack, and incantations are available. Mounts and pets are earned by completing certain quests and leveling up. Ride a stylishly dressed Alpaca wearing a red scarf instead of walking. Unfortunately these features are only temporary. To own them permanently players must purchase them via the game's Item Mall.
Final Verdict: Good
Lucent Heart is a fun and unique social MMORPG. Players become courageous knights fighting the powers of evil. Explore a world where the weather controls the inhabitants. Complete challenging quests solo or with a cherished mate courtesy of Cupid. The integrated match-making dating service allows players to establish the perfect relationship. Enter couple instanced dungeons, unlock special missions, fight together, earn bonuses, make out in public, and get married. Choose from six distinct crafting professions. Participate in fierce dance battles or traditional PvP combat. Although comparable to Hero: 108 Online and Zodiac Online this game hold its own. Fans of interactive emotes, soul mate features, and role-playing games will definitely enjoy this import from Japan.
Screenshots
Lucent Heart Screenshots
Videos
Lucent Heart Videos
Lucent Heart Dating MMORPG Trailer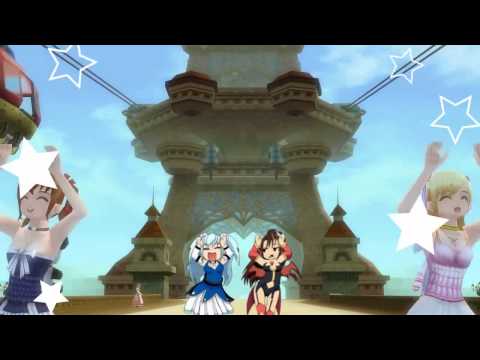 Lucent Heart Debut Trailer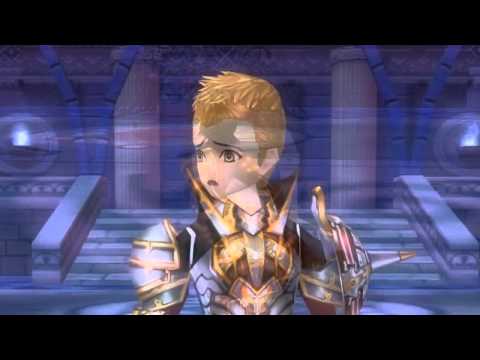 Lucent Heart Story Trailer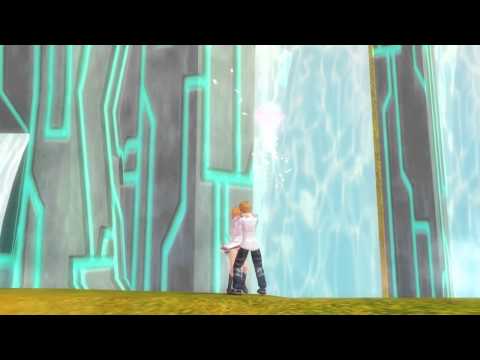 Links
Lucent Heart Links
System Requirements
Lucent Heart Requirements
Minimum Requirements:
OS: Windows  XP / Vista / Windows 7
CPU: Pentium 4 1.2 GHz
RAM:  512 MB
HDD: 1 GB Free
Graphics Card: GeForce 4 Series 128MB or better
Recommended Specification:
OS: Windows  XP / Vista / Windows 7
CPU: Intel Core 2 Duo and above
RAM: 1 GB
HDD: 1 GB Free
Graphics Card: GeForce 7600 256MB and above