UPDATE: This game has been shutdown and is no longer available
Lego Universe is a 3D subscription based MMORPG based on the popular Lego franchise. Create a unique character and enjoy gameplay similar to those found in previous LEGO themed games. Construct structures, explore multiple worlds each with different themes, and much more in Lego Universe!
Publisher: Warner Bros Interactive Entertainment
Playerbase: High
Graphics: High Quality
Type: MMO Shooter
EXP Rate: Medium
PvP: PvP Minigames
Filesize: ~3 GB
Pros: +Great graphics. +Based on LEGO franchise. +Plenty of quests. +Private plots for constructing models. +Racecourse. +Mini-games. +Cool building challenges
Cons: -Full access requires a monthly subscription. -Gameplay can be repetitive at times.  -Geared towards younger gamers. –Customization options restricted for free users.
Overview
Lego Universe Overview
LEGO Universe is primarily a subscription based MMO with a free-to-play option. Players become a mini-figure soldier joining the coveted Nexus Force, a league designed to protect and guard the precious resource known as Imagination at all costs. As heroes advance they'll have to tackle difficult missions and past various tests in the form of challenging mini-games. Compete with friends or foes for the highest scores. Collect bricks from defeated enemies and  build structures on your private lot. Explore dangerous zones or raid dungeon instances. Similar to the kid-friendly Clone Wars Adventures and Free Realms this game features graphics almost identical to the console LEGO series. Members have access to all of the worlds while free users are limited to two zones. Players can choose from four different factions specializing in a specific area of expertise.
Worlds – The Venture Explorer, Avant Gardens, Robot City, Starbase 300, Wonderland, Tarrano Forest, YouReeka, Mountain View, Nexus City, Nexus Tower, Nimbus Isle, Nimbus Station, Pirate's Cove, Planet Crux, Raven Bluff, Portabello, Pet Cove, Ninjago, Chantey Shanty, MoonBase, MBL Station, Lagoon, Gnarled Forest, FireRealm, Forbidden Valley, Frostburgh, Gallant 5, and DeepFreeze.
Factions:
The Assembly Faction – This group of innovative architects and engineers are the best when it comes to building. Believed to be the foundation of the Nexus Force their inventions and construction skills often push the limits of imagination.
Venture League – This faction is comprised of adventurers and explorers determined to unlock the mysteries of the Universe. They'll always the first to discover whatever world secrets happen to unfold.
The Sentinels – The Sentinels main mission is to protect the innocent. Although low in imagination they make up for with incredible strength and valor. Known as the warriors of the Universe they rely on their combat skills to demolish evil.
Paradox – This somewhat silent alliance of the Nexus Force focuses most of their time and effort on researching the Maelstrom. They believe the key to control is from within instead of using outside force.
Lego Universe Screenshots
Lego Universe Featured Video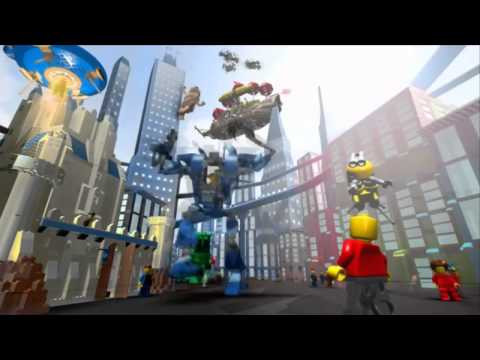 Full Review
Lego Universe Review
By Ange Perdu
LEGO Universe is a 3D subscription based MMOG featuring a free-to-play option where players create their own unique mini-figure hero and join one of three factions representing the Nexus Force. Keep the evil Maelstrom Army from destroying the world and fight to salvage the essence of Imagination for future generations. In this fantasy themed adventure heroes must use their creativity to become a legend. Complete challenging missions, explore various zones, smash enemies, and perform quick-builds. Construct a world of your own on private property lots using collected bricks from defeated foes. Participate in cool mini-games competing with friends for the highest scores or raid dangerous instances.
Nexus Force Entry, the Gameplay
Most of the gameplay involves completing quests or building structures. Similar to other LEGO games like Star Wars or Indiana Jones players explore a world of mini-figures. After constructing your own signature hero NPCs scattered throughout different zones will delegate assignments. Quests vary from relaying messages between NPCs to battling the Spider Queen. Accomplish tasks like quick-building six Stromling Mechs into turrets, collecting 15 Maelstrom infected bricks, disabling cooling fans, or battling pirates. Coins, bricks, and rare items are rewarded for completing quests. Since there's no set class system players advance as they journey across new territories, equip characters with special armor, and collect hidden tokens that boost a hero's stats. The lack of classes enables users to play around with various body parts and gear. Mini-figures can wield any weapon in their arsenal. Purchase the Improved Long sword, Pickaxe, Trident, Shortsword of Knockback, Scythe of Whirlwind, Dagger, Spear, or Basic Javelin to smash foes. The combat is very G-Rated. There's no blood or gore whatsoever. Creatures do not die. They are simply dismantled or smashed and then rebuilt again. The mouse or arrow keys are used for movement. A quick click will initiate a blow. Repeatedly smashing foes can make the gameplay feel repetitive at times. Battles are quick but boss creatures like the Spider Queen pose a bit of a challenge. Players have the option of grinding until they progress into the higher level missions which require smashing tons of creatures. Similar to Free Realms there's a nice variety of fun mini-games and racing competitions available for players who want to mix it up. Play an intense round in the co-op combat Survival game where four players attempt to smash without getting smashed before the timer buzzes. Travel to far-off locals to compete against others in a team based show-down. Scores are automatically ranked against friends. There's even a race tracks where heroes that have built a custom car can test it out. Zoom through obstacles and use positioned boosts to win the champion title.
Imagination Required
Building is another major part of the gameplay. There are three different build modes that heroes will encounter throughout the game. Quick-builds are identified as heaps of LEGO bricks lying in a pile. Holding down the shift button will instantly make your character begin snapping together the fixed model. These creations often transform into a jump pad, lever, or rocket ship enabling a speedy escape. The second type is choice builds. This mode allows players to decide what they want their quick-build to be giving them a few model choices to choose from. The construction process is the same. The third option is custom building. Each character is given a private property lot to build on and decorate. On their land they can create custom structures dragging brick by brick from their inventory. Bricks and building materials such as models are collected from questing or grinding and stored in a hero's backpack. Smashing objects produce bricks. Explore fields, beaches, snowy mountain tops, and dark caves to find smashable items, treasures, or vile Stromlings to destroy. When players are ready they can enter their private lot to begin construction. All models are approved by administration before becoming visible to the public. This feature keeps LEGO Universe a relatively safe and kid-friendly environment. Heroes are able to create structures like monuments, buildings, race cars, trees, mansions, robots, or whatever they can conjure up. Players can literally spend hours roaming various zones smashing objects and creatures in order to collect bricks or structure models. The ownership of multiple properties along with building leagues is available for subscription players.
Subscribed Members vs. Free-to-Play Users
Although the game features a Free-to-Play option in order to truly explore players have to become subscription members. Much like the game Clone Wars Adventures most of the cool content is only accessible to subscribers. Free users are restricted to the first two zones which consist of Avant Gardens and The Venture Explorer. There are over 15 different zones giving players merely a sample of what LEGO Universe has to offer.  For players who simply want to stroll down memory lane playing around in virtual world of legos for a couple of days might be fun. Fans of the franchise or avid gamers will definitely want to subscribe in order to participate in large-scale PvP mini-game challenges, the ability to raise up to 20 pets, freely chat, trade items, race at the Dragonmaw Chasm Racetracks, and really explore the planet Crux. Players can also collect thousands of different bricks and models to build to their hearts content. The monthly subscription fee of $10 USD is reasonable considering the large amounts of content and regular update expansions that subscription members receive.
Final Verdict: Good
LEGO Universe is a massively multiplayer online game by NetDevil that's geared towards children age 8 and up. Although developed with MMO first-timers in mind the in-depth building modes and challenging mini-games is enough to keep players slightly older thoroughly entertained. Create your own character, complete difficult missions, smash enemies, explore, and build. The free-to-play option is more of a teaser. Players have to subscribe to have access to the cooler aspects of the game. Participate in PvP mini-games, races, building contests, enter deadly instances, and mold pet companions. Establish a remote oasis on private property lots and invite friends over. There's plenty to do in this sci-fi adventure. Fans of LEGO, Free Realms, or Clone Wars Adventures will enjoy the enhanced customization features and colorful zones in this addicting game. Overall it's a solid G-Rated good time.
Screenshots
Lego Universe Screenshots
Videos
Lego Universe Videos
Lego Universe Official Launch Trailer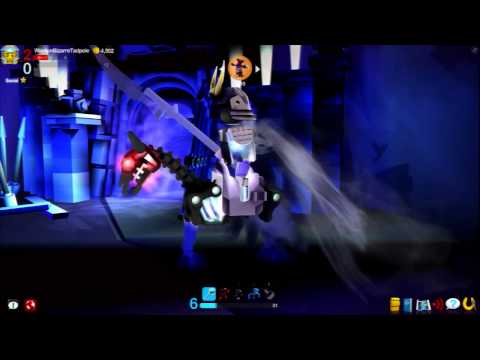 Lego Universe Cinematic Trailer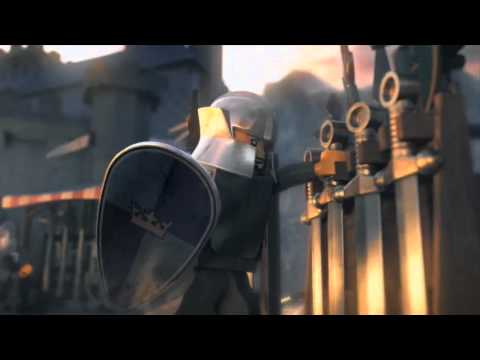 Lego Universe Gameplay Trailer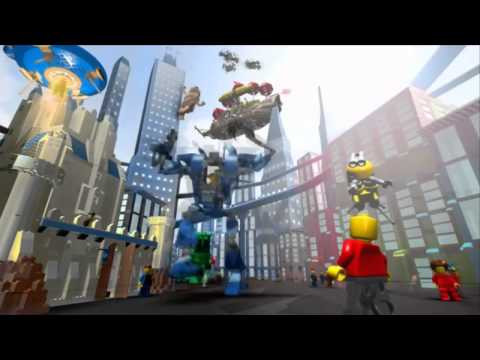 Links
Lego Universe Links
System Requirements
Lego Universe System Requirements
Minimum Requirements:
OS: Windows XP / Vista / 7
CPU: Intel Pentium 4 1.3 GHz / AMD Athlon XP 3000+
RAM: 512 MB
HDD: 5 GB Free
Graphics Card: NVIDIA GeForce FX 5700 series / ATI Radeon 9600 series
Recommended Specifications:
OS: Windows XP / Vista / 7
CPU: Intel Pentium 4 2.0 GHz / AMD Athlon XP 3200+
RAM: 1 GB or more
HDD: 10 GB Free
Graphics Card: NVIDIA GeForce 6800 / ATI Radeon X800 or better