UPDATE: This game has been shutdown and is no longer available
Overview
K.O.S – Secret Operations Overview
K.O.S. Secret Operations is a tactical MMOFPS game by DontBlynk. Like most shooters, K.O.S.'s core gameplay is remarkably similar to other games in the genre, but even so, K.O.S. does manage to differentiate itself from other shooters to a degree. The game's most notable features are its top-notch graphics, great map designs and sleek interface. Even though K.O.S. doesn't have nearly as many features as more well known shooters like Combat Arms and WolfTeam, it's still well worth checking out, especially for those that are burned out on the more established MMOFPS games. The game's six starting characters are:
707th Special Missions Unit – The premier counter-terrorism unit of the Republic of Korea. Bonus: three additional bullets with sniper rifles.
Green Beret- The most elite fighting force of the United States and arguably the world. Bonus: 10% Increased grenade and knife damage. Increased knife range.
Military Police Special Service Company – They are an elite branch of the Chinese Ministry of National Defense. Bonus: three additional bullets with shotguns.
SAT - The anti-terrorism branch of the Japanese military. Bonus: five additional bullets with rifles and pistols.
Vympel – An elite arm of the Russian Federation's military. Bonus: ten additional bullets with SMG/MG weapons and slight bonus to armor piercing.
Ministry of People's Armed Forces – A branch of the North Korean armed forces. Bonus: 10% bonus piercing damage with rifles.
K.O.S – Secret Operations Screenshots
K.O.S – Secret Operations Feature Video
Full Review
K.O.S – Secret Operations Full Review
By Omer Altay
K.O.S. Secret Operations (KOS for short) is yet another tactical MMOFPS game in an extremely crowded genre. Heck, nearly every publisher these days has their own MMOFPS game, which is a bit silly as all MMO shooters are practically identical, and K.O.S. is no exception. To be fair, K.O.S. does have several unique features and is actually one of the better looking (graphically speaking) MMOFPS games out there. If you're looking for a new MMOFPS game to play, K.O.S. is well worth checking out. Just don't expect anything revolutionary, as the gameplay in K.O.S. is remarkably similar to other tactical MMOFPS's (like Combat Arms, WolfTeam and Sudden Attack).
Character Creation
I don't normally discuss character creation in MMOFPS games, as frankly there normally isn't anything worth mentioning, but to my surprise K.O.S. takes a unique approach to character creation. The game has a total of twelve playable 'characters' of which six must be unlocked. Aside from each character having a unique model, each character also has a special bonus. For example, Green Berets deal 10% increased damage with grenades and knives while SATs have five additional bullets with rifles and pistols. Although these bonuses don't impact the game to a great extent, it's still an interesting feature that other games should adopt. The secret characters are also an interesting feature that few games have.
The character creation isn't all good though. The game's official site boasts that K.O.S. allows each player to have a distinctly different character, but that unfortunately isn't the case. Visually speaking, every member of the same faction looks practically identical. It seems like the only game to actually put effort into customizable avatars is BattleField Heroes, and that's a shame, as every MMOFPS would be benefit from better customization.
Unique Features? Like What?
Even though the core gameplay in K.O.S. is identical to that of every other major MMOFPS game out there, it does have some interesting features, one of my favorites being the wagering system. K.O.S. allows players to put their money where their mouth is when they smack talk other players, as the game has a built in system for placing bets on matches. Skilled players should be able to make a boatload of crones (the game's currency) simply by beating their opponents after making a wager.  Another neat feature in K.O.S. is that health bars are actually displayed on top of team mates.  I know this may seem trivial, but serious MMOFPS gamers will certainly appreciate this little feature, as it makes coordinating with teammates infinitely easier in both clan battles and regular games.
Perhaps the best aspect of K.O.S. is its extremely detailed and sleek interface. The game's radar is without a doubt the best-looking radar of any MMO shooter. Once again, this may seem trivial, but MMOFPS fans will absolutely love this feature. So many FPS games these days use the generic circular radar in the corner of the screen that only vaguely displays the location of nearby team mates and enemies with confusing dots. The radar in K.O.S. is completely different, as it very clearly shows not only the location of your team mates but also the terrain in full color and labeling. Simply put, the radar rocks.
This looks A LOT like Counter-Strike!
One interesting fact about K.O.S. Secret Operations is that the game is actually based off the 'Source' engine. Yes, that's the same engine that Valve's created and uses in Counter-Strike Source and Half Life 2. I didn't know this when I first started to play K.O.S., as it wasn't advertised anywhere on the game's official site, but I ended up Googling it after having playing the game for a bit because the menus in K.O.S. were 100% identical to the menus in Half Life 2, and it couldn't have been a coincidence. My Google quest also revealed that K.O.S. is called 'Sting Online' in Japan and Korea and is actually moderately popular overseas. Those looking for a good free alternative to Counter-Strike Source  should look no further, as K.O.S. is based off the same engine.
Awesome Maps
In my opinion, one aspect of K.O.S. that really stood out is its wonderfully designed maps. The game's maps are extremely detailed, and each has countless hiding spots and numerous different corridors to explore which helps keep the game fresh. Another interesting part of the game's map design is that maps sometimes include birds or dogs that are designed to enhance the scenery, but unlike traditional ol' 'scenary' animals, these are the type that can be shot at and killed. Sure, none of this has any impact on gameplay, but it's still a nice touch of detail.  It's clear that the game's developers put a lot of effort into map design.
A Chocolate Chip Muffin is Still Just a Muffin
The one complaint I have with every single 'tactical' MMOFPS is that they're all remarkably similar, and unfortunately K.O.S. is no different. Some games like WolfTeam and War Rock at least try to be different, but K.O.S. doesn't even make that effort. This is actually a recurring complaint I have with most tactical MMOFPS games, as they're all way too similar. No one of sound mind can claim that they love K.O.S. but hate Combat Arms or love Sudden Attack but not Operation 7, as they're essentially the same game minus a few minor details. Still, K.O.S. is one of the better free MMOFPS games out there and well worth checking out, especially for those gamers who enjoy shooting games and have played all of the other major releases.
Final Verdict – Good
Even though K.O.S. Secret Operations is similar to other MMOFPS games, it's still one of the most polished and graphically impressive shooters out there. The game's only drawback is its few game modes and lack of customizable weapons. A few gameplay glitches also hurt the game, most notably bumping into other players causes lag.
Screenshots
K.O.S – Secret Operations Screenshots
Videos
K.O.S – Secret Operations Videos
K.O.S. Secret Operations Pro Gameplay Video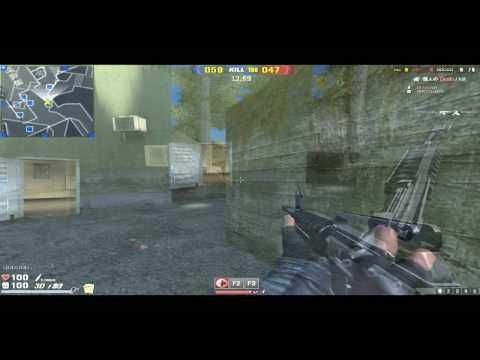 K.O.S. Secret Operations Gameplay Trailer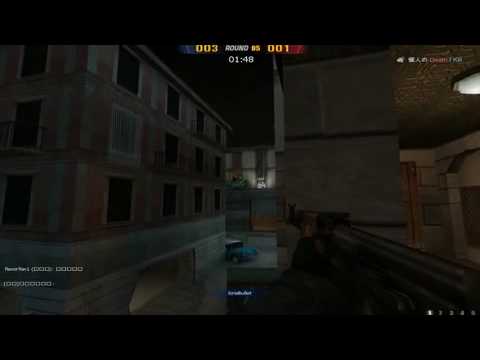 K.O.S. Secret Operations Gameplay Video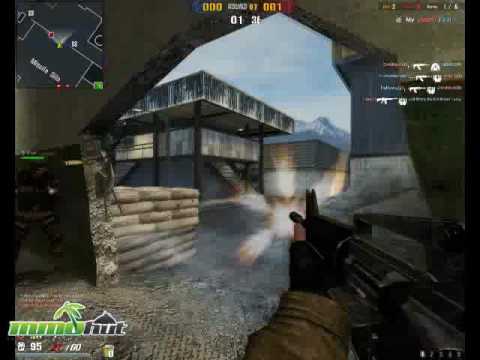 K.O.S. Secret Operations 12 Kill Streak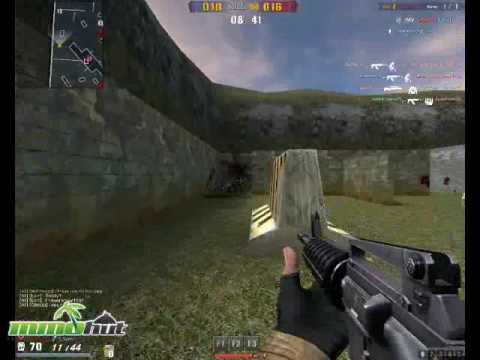 K.O.S. Secret Operations Featured Video
Links
K.O.S – Secret Operations Overview
Shut down.
System Requirements
K.O.S – Secret Operations System Requirements
Minimum Requirements:
OS: Windows XP / Vista
CPU: Intel Pentium III 800 MHz
RAM: 512 MB
HDD: 1.5 GB free
Graphics Card: GeForce4 MX
DirectX: 9.0c
Recommended Specification:
OS: Windows XP or Windows Vista Home Premium
CPU: Intel Pentium 4 2.0 GHz
RAM: 1024 MB (1 GB) RAM or more
HDD: 1.5 GB free
Graphics Card: GeForce4 TI / RADEON 9500 or better
DirectX: 9.0c or Better