IMVU is a 3D social game where players can chat and create their own virtual worlds. Create a custom avatar and fit it with a wide range of clothes and accessories. Furnish your own room, and explore those designed by players around the world. IMVU has a huge community but is mainly a virtual chatroom.
Publisher: IMVU
Playerbase: High
Graphics: Poor
Type: MMO
EXP Rate: N/A
PvP: N/A
Filesize: 75 kb
Pros: +Huge, international playerbase. +Varied custom rooms and accessories to chose from. +Watch videos & listen to music.
Cons: -No gameplay elements. -No free movement. -Must subscribe to create content and remove ads.
Overview
IMVU Overview
IMVU is a 3D chatroom and a virtual playground. With a tiny client and a simple, but versatility graphic engine IMVU allows players to unleash their creativity and meet new people. Like Secondlife, IMVU is more of a social experience than a traditional video game. Players don't slay dragons, but they can design custom rooms, clothes, and other accessories. IMVU has a massive audience from around the world and continues to grow. Free players are labeled 'guests' and are restricted from the content creation portion of the game, but are free to explore virtual chat rooms and make friends. Players can also view videos and listen to music through the IMVU client.
IMVU Screenshots
IMVU Feature Video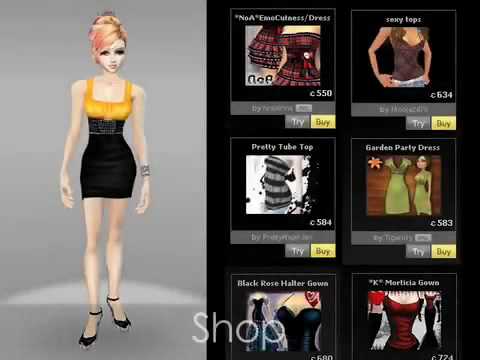 Full Review
IMVU Full Review
Coming soon…
Screenshots
IMVU Screenshots
Links
IMVU Links