UPDATE: This game has been shutdown and is no longer available
This game has been SHUT DOWN – It is NO LONGER available. This means the official servers are offline and no one can create new accounts or log in to the game. For all intents and purposes this game is dead. This page will be updated if the game ever re-launches.
Overview
Holic Online Overview
Holic Online is probably one of the best looking animated games out there. The graphics are stunning when cranked up to max and the game's interface is top notch. The game's map is probably the best I've seen in any free MMORPG, as it clearly outlines available quests, finished quests and every npc in the area. If there's one word that best describes Holic Online's gameplay, it's "polished", as even though the game doesn't reinvent the MMORPG genre, it's still a lot of fun. Start your career in Holic Online by selecting one of the game's two races, and five playable classes.
Playable Races: Seneka and Koshare
Playable Classes: Warrior, Mage, Monk, Bandit, Priest
Holic Online Screenshots
Holic Online Featured Video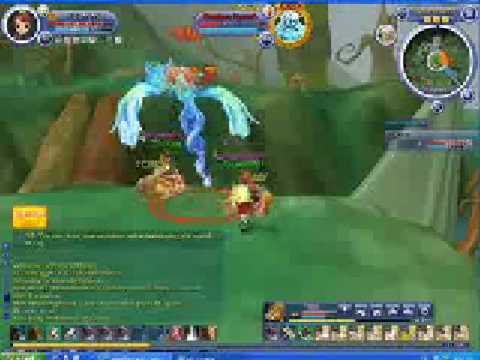 Full Review
Holic Online Review
By, Omer Altay
Holic Online is hands down Netgame's best looking MMORPG. Although the game doesn't reinvent the MMORPG genre, it polishes up the already existing MMORPG elements to create a fun gaming experience.  If I had to summarize Holic Online in one word, that word would be 'polished.'
*Gasp* A Story?!
When I first created my character, a Koshare Magician, I was pleasantly surprised to be presented with an opening cutscene with that introduced the game's story. The premise of the story is that your character got teleported to a parallel world and has to rediscover himself after losing his memory. The game's story isn't anything impressive, but the fact that the game has some sort of introduction is a huge plus, as I'm tired of playing games that nudge me to start grinding right away without any sort of introduction. The only real problem with the game's introduction was the blatant spelling mistakes in it, but that's not really a huge issue, since most of the game's translations aren't terrible and are surprisingly better than that of most free MMORPGs.
Core Gameplay
The core gameplay in Holic Online is pretty generic; move with WASD keys or with the left mouse button and kill monsters and complete quests to gain XP. Start your adventure in world of Holic Online by picking your character's race and class; the game's two races are Seneka and Koshare and the game's five playable classes are Warrior, Mage, Monk, Bandit and Priest. While fighting enemies, every spell or ability you use helps fill up a combo meter, and after using 7 skills the meter will fill up and you'll be able to perform a special combo attack which will deal bonus damage and grant additional experience. I've never been able to fill up my combo meter, because everything I've fought at the beginning of the game died well before I even filled up the combo meter half way. Apparently, the combo system is only practical for fighting higher level creatures while in a party, as every skill your party members use also add to the combo meter. The one complaint I have with Holic's gameplay is that using with the mouse's left click to move causes the game to chug a bit and that should hopefully be patched in the near future. I simply can't emphasize this enough, but the single most accurate description of Holic Online in a single word would be, 'polished'. Spell & combat animations are great, quest descriptions are usually short and summarized the interface is solid and the animated graphics are some of the best I've seen.
Hmm… I've seen this somewhere…
Holic Online without a doubt drew a lot of its inspiration from other successful MMORPGs; the first one that comes to mind is World of Warcraft (WoW). Like WoW, players can link items to each other in the chat box and quests in Holic can be tracked on the right portion of the screen. I've noticed that the item linking feature is slowly becoming a 'norm' in the free to play MMORPG realm, as games like Runes of Magic and 4Story already have similar features, but Holic Online was one of the first few games to copy this feature from World of Warcraft. There's nothing wrong with games copying features from each other, as it really only helps in the creation of a better product for us gamers.
Double the grind! Double the fun!
Another interesting aspect of Holic Online is the game's 'class revolving' system. The game lets you choose two classes and grants you the ability to switch between them at anytime, but the only drawback here is that when you choose your secondary class, that class will start at level 1, so you'll need to level it up all over again, at least if you want the benefits of being able to switch between classes. There's nothing wrong with only playing a single class, but sometimes it's strategic at times to have the ability to switch to another class.
I Love the map!
Holic Online has hands down the best map I've seen in any free MMORPG. I know the "map" feature isn't exactly the most important feature in a game, but having a functional detailed map definitely enhances the gameplay. Holic's map clearly outlines all the NPCs, monsters, available quests and finished quests in the area along with a feature to leave custom markers on the map which are incredibly useful for marking good hunting spots. With so many free MMORPGs competing for players, there's no reason other games can't duplicate the level of detail of Holic Online's map.

What the… Player made dungeons?!
One extremely unique feature of Holic Online is the game's "User Created Dungeons", or UCD for short. If you ever get bored of running through all of the game's normal dungeons, the game actually lets you create your own dungeons. You don't exactly get to design the entire dungeon, but you can choose the difficulty, appearance and monster placement. Before anyone starts thinking that they can just create a dungeon full of XP Pinyatas, let me first tell you that it costs a bit of coin in the game to make your own dungeon and if the monsters you place in the dungeon are too low level, you won't gain experience from them. Currently, there really isn't that much you can actually customize in the UCDs, but there is definitely a lot of potential here.
Final Verdict: Good
Although Holic Online doesn't reinvent the MMORPG Genre, it's still a fun game. The only real drawback to the game is that the game's PvP system hasn't really been developed yet and moving with the mouse causes a bit of lag in the game.
Screenshots
Holic Online Screenshots
Videos
Holic Online Videos
Holic Online Gameplay Video 2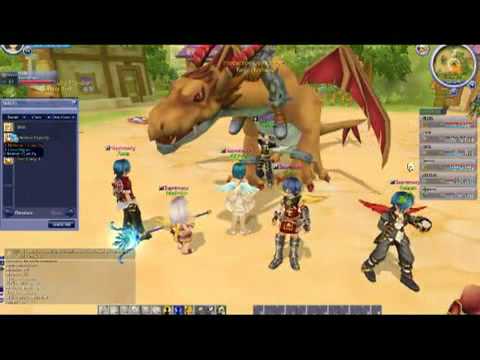 Holic Online Gameplay Video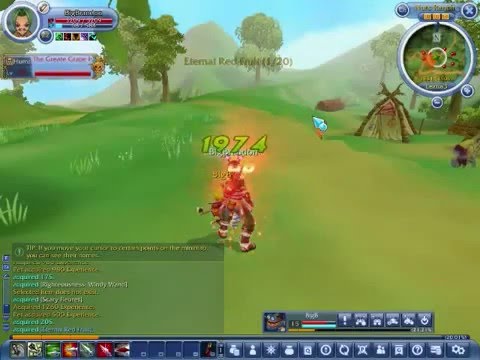 Holic Online Character Creation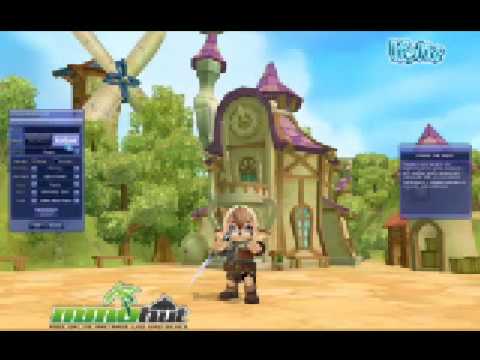 Holic Online Official Trailer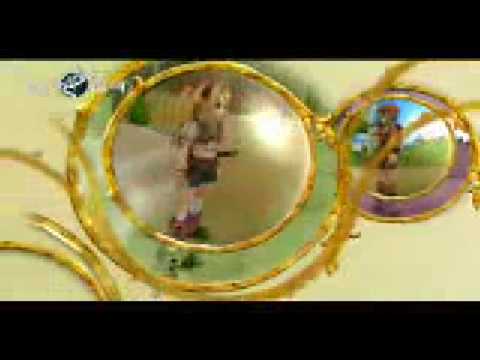 Holic Online Featured Video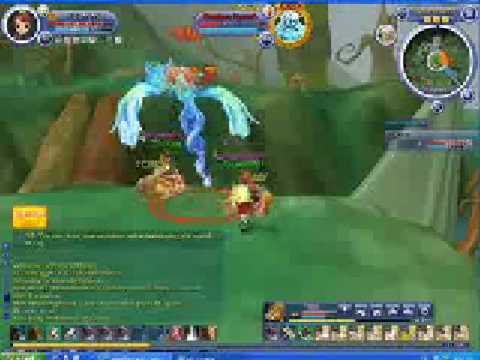 Links
Holic Online Links
System Requirements
Holic Online System Requirements
Minimum Requirements
OS: Windows XP / Vista
CPU: Pentium 4 1.4 GhZ or higher
RAM: 512MB
Free Space:  2GB
Graphic Card: Nvidia 4 Fx or equivalent VGA card
Direct X: Direct X 9.0c
Recommended Requirements
OS: Windows 2000/XP
CPU: 2.0 Ghz Pentium 4 or greater
RAM: 1024 mb (1GB) Or greater
Free Space: 3GB
Graphics Geforce 6200 or greater
Direct X: DirectX 9.0c