Overview
Gunbound Overview
Gunbound is a classic 2D tactical shooter MMO that has been available for free since 2005. Gameplay is turn based and involves a lot of strategy. Match types include team or solo with up to 8 players in a single game. The game has changed significantly since the original release by adding new playable characters, or "mobiles". The total number of mobiles is now 21 and they are Armor, Mage, Nak, Lightning, JD, A.Sate, J.Frog, Kalsiddon, Trico, Bigfoot, Boomer, Ice, Turtle, Grub, Raon Launcher, Aduka, Maya, Wolf, Phoenix, Dragon, and Knight.
Gunbound Screenshots
Gunbound Featured Video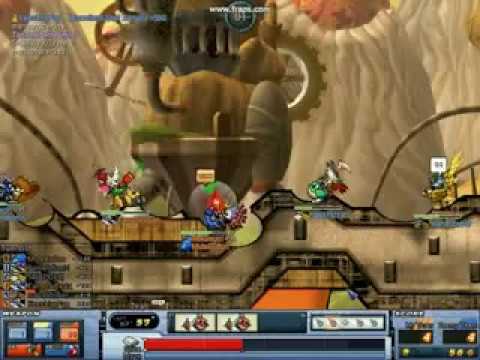 Full Review
Gunbound Review
By, Omer Altay
I've been playing Gunbound for a long time on and off. It's just one of those games that you can play for five to ten minutes a day and still have fun without a huge time commitment. The gameplay is fairly simple making it a good game to introduce to friends, so long as they don't mind the cartoon-style graphic direction. For those of you that haven't heard of Gunbound before now, it is a 2D tactical turn based shooting game that plays out much like the "Worms" series of games. Players take turns blasting away at each other from across the map,  having to calculate their shot's angle to hit their target while also factoring in both the wind direction and strength. The game's core gameplay is simple and fun, whichever person or team brings their opponent(s) hitpoints to zero first wins. Alternatively, players can also win by destroying the terrain underneath their enemies, causing them to fall off the map.
Woot! Variety!
One of the most important aspects of an MMO is whether or not its gameplay is varied enough to keep you hooked, and it is in this aspect that Gunbound truly shines. The game has 21 playable characters, or "Mobiles"; they are Armor, Mage, Nak, Lightning, JD, A.Sate, J.Frog, Kalsiddon, Trico, Bigfoot, Boomer, Ice, Turtle, Grub, Raon Launcher, Aduka, Maya, Wolf, Phoenix, Dragon, and Knight. Each mobile has its own strengths and weaknesses; the mobiles that do incredibly high damage like Kalsiddon and Boomer are usually incredibly difficult to aim while the ones that can destroy the terrain effectively tend to do less damage because they're better at destroying the terrain underneath their opponents rather than trying to bring their health to zero. The last two mobiles, "Dragon" and "Knight" are the most powerful, but they can only be played if a player sets their mobile to random and gets lucky.
Gunbound has an incredible amount of variety, as if you ever get tired of playing a particular mobile you can try a quickly and easily different one. Each mobile is distinctly different, so gameplay is extremely varied depending on which mobile you decide to play as. Gunbound also has five different game modes which can be played to spice up the game, but the only one that's really played is score mode which basically gives each team a set number of lives and whichever team runs out of lives first loses the match. You can play online with up to 8 people at once in team mode or solo matches. The game has a large selection of levels as well, so as long as can appreciate the game's core gameplay, it's hard to get tired of Gunbound.
Wait, there's strategy too?
There's a surprising amount of strategy involved in Gunbound because of the game's unique delay system. It determines whose turn it is to shoot by whoever has the least delay. Every mobile's attack has different delays, some higher than others and each mobile has three attack modes (1, 2, and special shot) that also have different delays. Attack mode 1 has the least delay while the special shot has the most. The attacks that tend to have more delay usually do more damage or have some other special property to them. If you're playing against someone else that constantly uses attacks that higher delay than yours, you may end up shooting twice, or even three times in a row.
To further complicate the delay system, using items can also add significant delay to your attacks. Healing items and items like double shot are almost guaranteed to let your opponent have two turns. If your opponent is smart and they have two turns they could fire one at you regularly and on the second turn use a double shot to effectively fire at you three times. Gunbound's delay system may sound complicated, but don't let it prevent you from trying the game, because you can still have a lot of fun without even remotely understanding how delays work.
Avatars Galore!
In Gunbound, items that upgrade your attributes are called "avatars" and the game has an incredible selection of them. The gold you earn from doing well in matches can be spent on purchasing avatars to upgrade your character. There are literally hundreds of possible items to purchase in the avatar shop so you'll never run out of things to buy. Not only does Gunbound have an incredible selection of items to purchase, but all the items are incredibly varied, and look great. The publisher also adds new items to the store regularly which is great, because most MMOs have a terrible selection of goodies to buy.  Like all free MMOs, Gunbound has cash shop items that are incredibly overpowered, but they don't ruin the game because players are free to play in "avatar off" channels which basically balances the playing field by disabling the attribute bonuses of items while in those channels. Avatars are still fun to buy because they look awesome and they up your stats when you play on the channels that allow them.
Not for everyone…
Gunbound isn't a game for everyone. If you don't like the turn based gameplay then you're not going to like the game as a lot of people don't like 'waiting' for their turn to play. The game also has a few drawbacks, but is mostly a well designed and maintained game. The publisher, Softnyx, has done a marvelous job keeping hacks out for the most part and keeping the game fresh with new items and events, but nothing is perfect, you may still find the occasional hacker trying to ruin the game. I remember when I first played Gunbound, the developers were publishing it and the game was absolutely ridden with hackers, so when I say IJJI has done a good job, I mean it. Gunbound used to be published by IJJI, but it's now published by the developer – Softnyx. ijji publishes, Drift City, Luminary, Lunia, GunZ, Soldier Front, Rohan Online, Alliance of Valiant arms and various other games.
Final Verdict: Great
Gunbound is one of the most unique MMOs available on the market, and is quite simply a lot of fun. Thanks to the large amount of  variety it rarely gets stale, and as the game also has a solid publisher players can expect updates with new items and periodic events. The only real drawback to Gunbound is that it simply doesn't appeal to everyone due to its slow turn based gameplay, but for those that enjoy the style, Gunbound is refreshing addition to an otherwise stale genre.
Screenshots
Gunbound Screenshots
Videos
Gunbound Videos
Gunbound Pro Match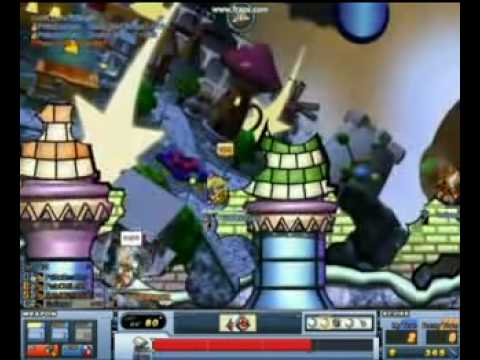 Gunbound Official Trailer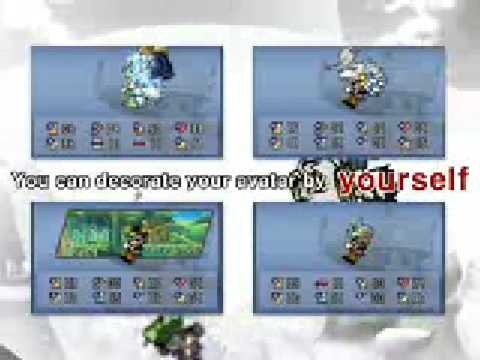 Gunbound Gameplay Video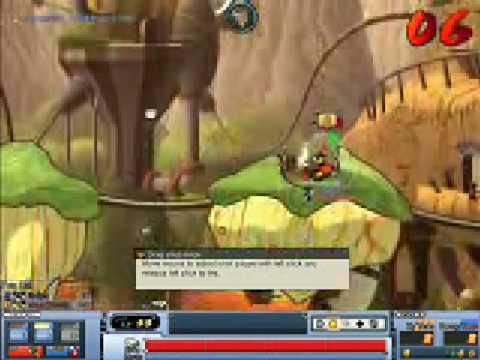 Gunbound Boomer Video

Gunbound Featured Video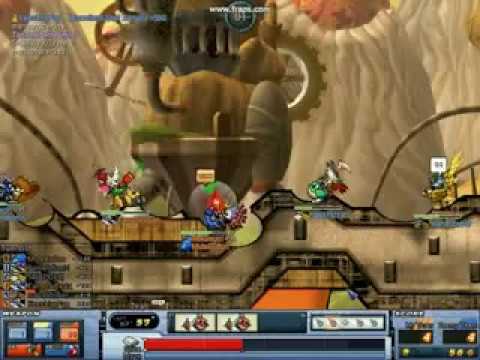 Links
Gunbound Links
System Requirements
Gunbound System Requirements
Minimum Requirements
OS: Windows XP / Vista
CPU: Pentium 300A
RAM: 64MB
Free Space: 500MB
Graphic Card: I740 (with 3D accelerator support) or equivalent 8MB VGA Card
Direct X:DirectX 8.0 or later
Recommended Requirements
OS: Windows 2000/XP
CPU: 800 MHZ Pentium 3 or higher
RAM: 64MB+
Free Space: 500MB
Graphics Card: Any 3D-accelerated card
Direct X: DirectX 8.0 or later