GhostX is a unique, fast-paced, 3D sci-fi MMORPG set in a dystopian future. The game markets itself as a 'Metro Action RPG' and that description is actually dead on, as the game is set in an Urban Metro environment where players have fight against evil demons in mostly instanced environments.
Publisher: GameKiss
Playerbase: Medium
Graphics: Medium Quality
Type: MMORPG
EXP Rate: Low
PvP: Duels Only
Filesize: 525 MB
Pros: +Has a plot. +Good interface. +Unique gameplay. +Great combat mechanics. +Plenty of Quests. + Good Music. +Short and informative tutorial. +Unique evolving nanobot system. +Unique theme/setting.
Cons: -Many glitches. -Some quests are repetitive. -Very poor English translations.

Overview
GhostX Overview
GhostX is a unique 3D, sci-fi MMO where players assume control of a character that becomes an agent in the secret group known as 'White Aurora', who's mission is to eliminate the evil demon lord that threatens the human world. One thing to note about GhostX is that it's not a traditional MMO. Just about every aspect of the game is unique in some way or another. For starters, the game has no set classes, but rather an interesting 'Nanobot' system where a player's weapon levels up independently from their own experience and a player's strengths and weaknesses are tied to whichever weapon they're using at the moment. With hundreds of unique 'nanobots', GhostX has an enormous amount of variety. If you're looking for a new MMORPG to play, GhostX is well worth checking out.
GhostX Screenshots
GhostX Featured Video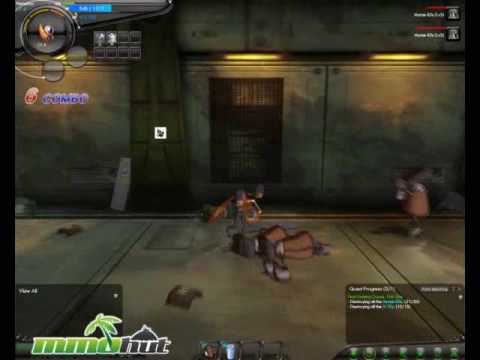 Full Review
GhostX Full Review
By Omer Altay
GhostX is an extremely unique 3D, action MMORPG set in a sort of dystopian urban area where players assume the control of a 'Ghost' who fights to defeat an evil demon lord who has other ghosts under his control. That's really all I picked up from the game's story (as much of it was presented in extremely broken English), but I would like to commend the game's developers for seriously spending some effort on developing the story in GhostX, as most free MMORPGs completely neglect this aspect of a game. The game employs cel-shaded graphics, which make the game look great. Another interesting aspect of GhostX is that it's set in an urban environment, which is a unique setting for an MMORPG, as the only other MMO I can think of set in a similar environment is AeriaGame's Megaten. Anyway, without further ado, let's get to the meat of the GhostX review.
A Great Start
My first few hours with GhostX have been nothing short of amazing. The game's character creation options were fairly plentiful and the tutorial was extremely informative. I recommend those new to GhostX make sure that they don't skip out on the tutorial, as it's a great way to learn the basics of the game. It's  also short and rewarding, so there's no reason to skip it. After completing the tutorial, players will find themselves working with a secret agency called 'White Aurora' in order to defeat an evil demon lord plotting to take over the human world. Much of the game's story and gameplay revolves around completing quests assigned by one or more NPCs in the 'White Aurora' base, which is oddly located underneath the game's shopping center.
After getting settled into the world of GhostX, I noticed that the core gameplay is extremely similar to another MMO called Lunia; like Lunia, all of the 'missions' in GhostX are instanced, meaning only players in your party can enter the same mission. Each of game's missions have numerous quests, which must be completed in order to unlock the next mission; this can often require players to complete the same mission multiple times.
NanoBot! I Choose You!
Another major aspect of GhostX, which I've yet to mention is the game's nanobots.  Nanobots in GhostX are robots which act as 'weapons' in the game, as they can be equipped by players.  What makes this system so interesting is that the nanobots themselves actually gain experience points independently from the player. Nanobots gain experience as they're used in battle and have their own skill trees, so the more a player uses a particular nanobot, the more powerful that bot becomes. This system has an enormous amount of 'variety', as the game currently has well over 100 Nanobots, with more being developed for the game every day.  Think of Nanobots in GhostX as Pokemon, because they're remarkably similar. Like Pokemon, Nanobots level up, learn new skills and even Evolve into more advanced robotic forms. Personally, I really like the Nanobot system, as it adds an entirely new layer of gameplay to GhostX.  Keep in mind while playing GhostX that the game has no set classes. Player's strengths and weaknesses are ultimately determined by what type of nanobot they have equipped.
Unique, Fast-Paced Action Adventure
I'm not really sure what I was getting at with this paragraph's title, but the gameplay in GhostX is remarkably unique. Instead of generic point and click grinding, GhostX plays more like an arcade style side scrolling action adventure game, sort of like Gauntlet Legends, but with MMO elements.  As I mentioned earlier, I personally love the direction GhostX has taken and one reason for that is the game has absolutely no grinding. Everytime I logged into the game, I always had something to do, whether it was finishing up a mission or upgrading my equipment. The fact is, it's hard to get lost in GhostX. There's always something to do. I never had to leave town to mindlessly grind, which is something I can't say for most MMORPGs.   As it stands though, since the game is still in beta, GhostX suffers from a few obvious glitches and bugs that should hopefully be worked out before full commercial release. The most annoying of these bugs is the game's combat is slow to register damage dealt, which can make combat feel choppy and delayed.
Plenty of Content
Another reason why GhostX is such an entertaining game is that the game has a lot of content.  Each of the game's instanced missions have numerous quests inside of them that can be completed for bonus experience and items, which means that players will need to complete specific missions more than once if they want to complete everything in that mission. One interesting feature in  the game is that upon completing a mission, players are given a score based on how fast and how thoroughly they completed that mission. The top ten or so players are displayed on the mission's leader board page, which in and of itself doesn't do anything, but it's a little feature that I feel adds some additional depth to the game. One gameplay-related complaint I have with GhostX is that many of the game's quests are repetitive. Repetitive as in they're the same exact thing. For example, two NPCs may have the same exact 'kill X amount of Y monsters', quest with the only difference being the amount of monsters to kill; so players may have to kill twenty Noels (a type of monster) for one quest and  another thirty Noels for another quest.
Final Verdict – Great
As it stands, GhostX is truly a unique MMORPG with a boat-load of features and content.  My only major  complaints with the game is the poor translations and combat lag, but those two issues are likely to be worked out before full commercial release. If you're looking for a new MMORPG to play, GhostX is certainly worth checking out.
Screenshots
GhostX Screenshots
Videos
GhostX Videos
GhostX Gameplay Video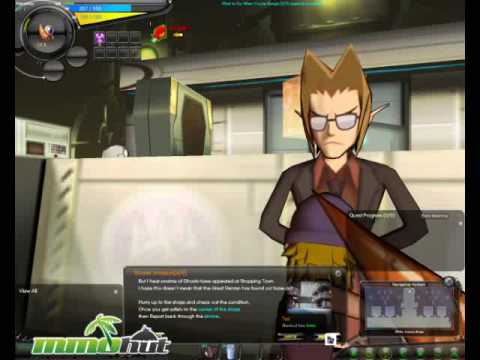 GhostX Tutorial Area Video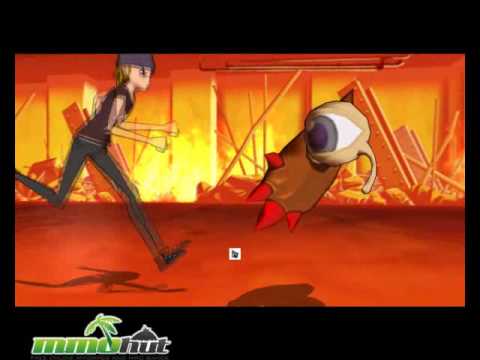 GhostX Town Walkthrough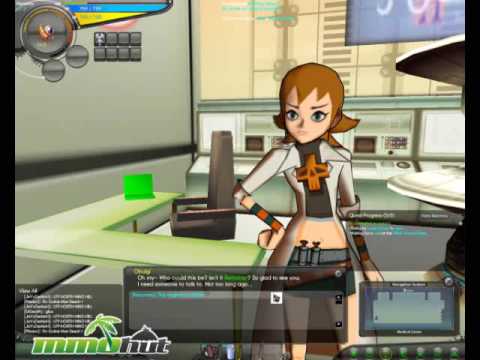 GhostX Character Creation Video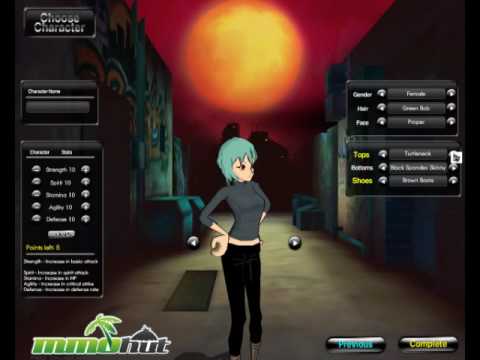 GhostX Featured Video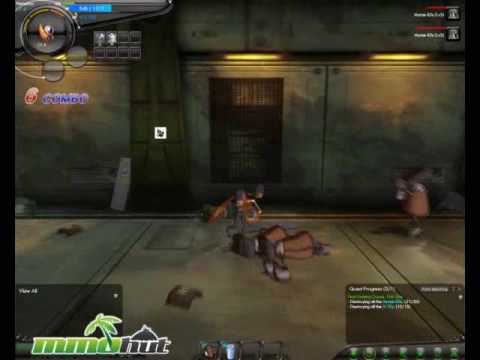 Links
GhostX Links
System Requirements
GhostX Requirements
Minimum Requirements:
OS: Windows 2K / XP / Vista
CPU: Pentium III 800 MHz
RAM: 256 MB
HDD: 1.0 GB
Graphics Card: GeForce2 MX, ATI Radeon 7000
Recommended Specifications:
OS: Windows XP / Vista
CPU: Pentium 4 2.0 GHz or better
RAM: 512 MB or more
HDD: 1.0 GB
Graphics Card: GeForce 3 Ti / ATI Radeon 7500 or better.