UPDATE: This game has been shutdown and is no longer available
Overview
FIFA Online Overview
Originally developed for the Asian audience, EA has now brought FIFA Online to the West.  Unlike most football MMOs, FIFA Online has realistic gameplay, uses real life teams, leagues, and players, and has in-depth management features.  The game was designed to work on a wide range of computers and be easily accessible.  Mouse-centric, keyboard-centric, and even gamepad movement methods are supported.  FIFA Online is a serious football game made for fans of the sport who are looking for an authentic soccer experience.
League Mode - Choose a club and lead them to victory in their domestic league.  Manage a fresh team, earn in-game currency to improve equipment, and hire new players.  League mode pits players against the AI but players can measure their progress against that of their friends.
Versus - Put your skills to the test.  Face off against another player in a single match.
2010 FIFA World Cup - Face off in a series of head-to-head national team matches.  Lead the national team of your choice to victory in the 2010 South Africa World Cup!
FIFA Online Screenshots
FIFA Online Featured Video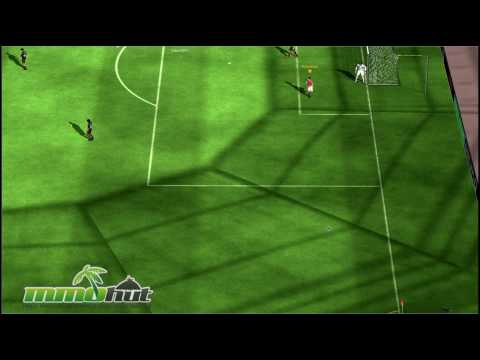 Full Review
FIFA Online Review
By Erhan Altay
FIFA Online is the latest product of EA's push into the free-to-play online gaming space.  While the game has been available in Asia for several years now, the Western version entered open beta testing on May 26, 2010.  Unlike anime-styled 'street' sports MMOs, FIFA Online offers realistic graphics and gameplay.  The game is crafted specifically for football (soccer here in the US) fans.  While there are no upfront costs, FIFA Online still maintains the high production value that gamers have come to expect of the series.
Keep it Simple, Stupid
The stated goal with FIFA Online was to make an easily accessible sports game.  EA got most of it right.  The game has low system requirements, but scales pretty well so players with stronger hardware can enjoy more eye candy.  Registration is easy enough, but things get a little more complicated after that.  Like Battlefield Heroes, FIFA Online requires a browser plugin and can only be launched from the official website.  After installing the plugin players go on with the business of downloading and installing the actual client, which clocks in at about a gig.  Only Internet Explorer and Mozilla FireFox were supported during open beta, which left me with frustration and a string of errors when I first approached the game on Google Chrome.  When the game did finally launch, it played like any other client-based game.  That had me wondering, what was the point of all those extra steps?
Soccer State of Mind
Right from the start, its clear that FIFA Online offers much more than quick football bouts.  Players start by selecting a regional league, a team within that league, and a country to represent in the World Cup.  The regional and national choices don't necessary have to match, so feel free to experiment.  In anticipation for the 2010 World Cup, only the national teams that qualified for the event are available, but as the game moves towards release more teams will undoubtedly be added.  Just as MLB Dugout Heroes by GamesCampus has the official MLB license, FIFA Online has the official license to use the names and brands of all FIFA affiliated teams and players.  This is a great boon to fans of organized soccer, since they'll be able to arrange teams and formations using their favorite real-life players.  But, before any of that, the game prompts players to run through a short tutorial that is well worth completing.
Armchair Manager
The default control scheme in FIFA Online is heavily mouse-based and easy to pick up.  When in control of the ball, players can use the left and right mouse buttons to perform various kicks.  When the opposing team has the ball, those same buttons perform tackles and steals.  Holding down either button charges a kick and sends the ball further upon release.  The tutorial explains all this within a few minutes then asks players if they would like to play a practice match against the AI.  Eventually, more complicated maneuvers such as sprints and chip shots will require hitting keys on the keyboard, but players can run through their first few matches with nothing but their keyboard.  Players hoping to take their game to the next level will eventually have to hit the options and switch over to full keyboard controls.  If the preset keys are not to your liking, any one of them can be altered.
Modes & Matches
There are three broad game modes in FIFA Online; League Mode, Versus, and 2010 FIFA World Cup.  League mode can be thought of as the main 'campaign' portion of the game.  Players face off against computer-controlled teams in the same league as their chosen team and earn in-game currency with which to purchase new players and equipment.  League matches can be played cooperatively where two players control a single team on the field against the AI.  The management bit of the game mainly centers around swapping players in and out of the field, and equipping them with various equipment. Each team has six equipment slots which can be filled with things like shoes that provide extra defense or offense.  Coins earned for winning matches can be used to sing on new players, but managers must also renew their contracts with existing team members as well.  Versus mode is, as the name suggests, a way for players to face off against each other.  There are around a dozen channels to ensure players can find someone near their own skill level to play with.  Football has an international fan base, and its common to end up playing with people from around the world.  The downside to this is that there have been many lag and connection issues during the beta.  While technical fixes may solve some of the problems, the vast geographic distances between players will always cause issues in a game that requires precision.
Each match in FIFA Online starts with a cinematic quality clip of the players entering the stadium.  From that moment until the end, a pair of sportscasters can be heard discussing events unfold.  EA has done a spectacular job with the casting; each foul and goal kick feels as if its being described by real people.  Like other FIFA titles, the player controls all team members on the field, control is passed from one to the other depending on who is closest to the ball at any moment.  Manual switching between members and the goalie is possible, but new players need not worry about it.  As a game striving for realism, FIFA Online does punish fouls with yellow and red cards.  There are 'outs' and other soccer rules prevail.  This adds to the learning curve, but is ultimately rewarding for fans.  The target audience for the game is obviously football fans, but its still possible for the rest of us to enjoy FIFA Online.  Each match only lasts about ten minutes, but is represented in-game as a standard 90 minute football game, only sped up.
Achievement Unlocked
Badges (or accomplishments) are earned by completing certain tasks such as hosting a game for the first time, or winning league matches.  These sorts of rewards should be familiar to MMORPG gamers, or those with experience on Xbox Live.  While they certainly don't hurt, the real sense of progression in FIFA Online comes from continuously improving your team.  Individual teams are also ranked and gain 'difficulty level' which maxes out at level 19.  The in-game currency is called coins, but 'tokens' are required to access premium features.  Players in the beta start with 20 tokens, which is enough to play a FIFA World Cup match, but when the game launches expect more content to require payment.  Electronic Arts has made a big push into free-to-play games, or at least 'freemium' games that offer some content for free but charge for full access.  Current titles like Tiger Woods Online, and BattleForge along with the upcoming Need for Speed World use similar formulas.  Since Kicks Online shut down, the only other free soccer MMO available is Empire of Sports.  While EoS does offer football as one of its supported sports, it lacks the FIFA stamp of approval.

Final Verdict: Great
FIFA Online does a great job balancing realism with playability.  Causal players can jump right in and play against the computer or other gamers.  More serious soccer fans can twiddle with their team structure, formations, and so on.  The FIFA license is a big deal, and its something other, smaller soccer MMOs can't easily compete with.
Screenshots
FIFA Online Screenshots
Videos
FIFA Online Videos
FIFA Online Tutorial Video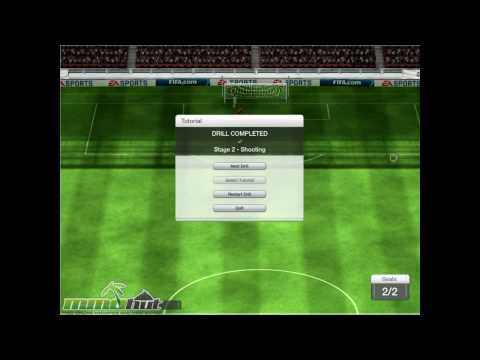 FIFA Online Producer Interview
FIFA Online Gameplay Footage First Half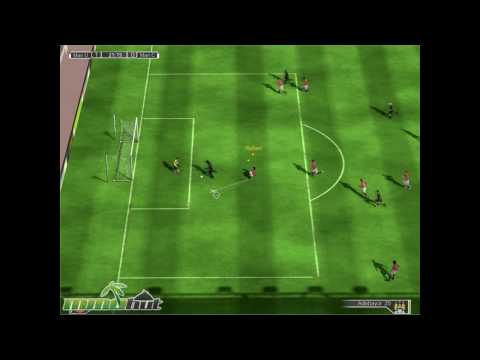 FIFA Online Gameplay Footage Second Half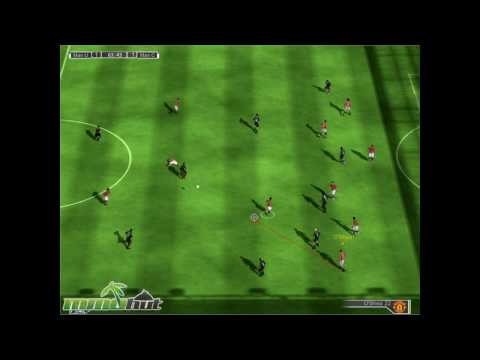 Links
FIFA Online Links
System Requirements
FIFA Online System Requirements
Minimum Requirements:
OS: Windows XP / Windows Vista
CPU: Pentium 3 1.3 GHz
RAM: 512 MB
HDD: 3.0 GB
Graphics Card: 32 mb, must support Shader 2.0
Recommended Specifications:
OS: Windows XP / Windows Vista
CPU: Pentium 4 1.8 GHz or better
RAM: 1 GB or more
HDD: 8.0 GB or more
Graphics Card: 128mb or more