Endless Online is a 2D fantasy MMORPG with vintage graphics and gameplay. Create a character, pick up the basics, explore dungeons and become a hero! The retro visuals will attract fans of early era PC RPGs, but the clunky controls are a major stumbling block.
Publisher: Endless Online
Playerbase: Low
Graphics: Low Quality
Type: MMORPG
EXP Rate: Low
PvP: PvP Zones
Filesize: ~14 MB
Pros: +Low system requirements. +Optional PvP areas. +Distinct visual style. +Small, but dedicated community.
Cons: -Players must manually edit setup file to change settings. -Dated graphics. -Poor user interface & controls. -Steep learning curve, no tutorial. -Repetitive gameplay. -Receives very few updates.
Overview
Endless Online Overview
Endless Online isn't for everyone. But those looking for a classic RPG experience may want to give this free to play MMORPG a shot. Like Dark Ages and Nexus: The Kingdom of the Winds, it uses primitive graphics and controls. But unlike those games, it is entirely free to play. There's no subscription, no cash shop, and no premium features to purchase. The lack of a meaningful tutorial, and no sense of direction make Endless Online a difficult game to get into.
Endless Online Screenshots
Endless Online Featured Video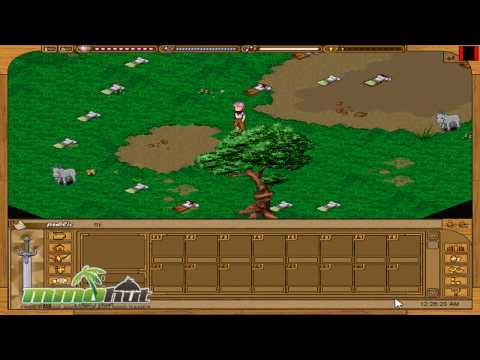 Full Review
Endless Online Review
Coming soon…
Screenshots
Endless Online Screenshots
Links
Endless Online Links
System Requirements
Endless Online System Requirements
Minimum Requirements:
OS: Windows 95 / 98/ XP / 2000 / XP / Vista / 7
CPU: Pentium 233 Mhz
RAM: 32 MB
HDD: 80 MB Free
Graphics Card: 1 mb video card
Recommended Specifications:
OS: Windows 95 / 98/ XP / 2000 / XP / Vista / 7
CPU: Intel Pentium 3 700 MHz
RAM: 256 MB
HDD: 200 MB Free
Graphics Card: Any 32 MB+ Graphics Card