Overview
Dreamlords Overview
While the innovative aspects of Dreamlords are largely predominant, many of the gameplay elements fell both largely dated, and sadly mundane. Players are only able to choose the color of their protagonist 'Dreamlord', making it difficult to stand out of the pack, but are also able to choose a race of units, from either the Covenant, the Nihilim, or the Thul.
Dreamlords Screenshots
Dreamlords Feature Video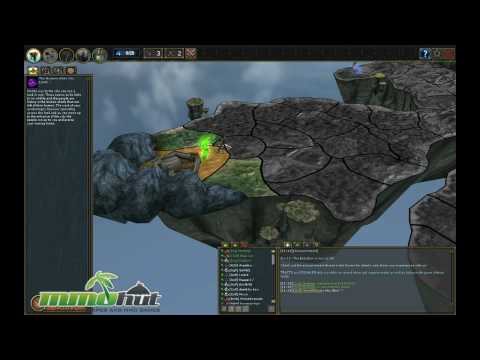 Full Review
Dreamlords Review
By Cody 'Neramaar' Hargreaves
If you've read any of my reviews prior to this one, then you are probably aware that I am a bit of a nut when it comes to innovation. There's nothing I like less than playing a game that has purposely, and shamelessly copied another game, and I award the highest marks to games that strive to be different. The problem with innovation, with new and original game concepts, is that there is always a chance that it won't work, that the game will stray too far from the norm, and fly right under the radar.
THE HARSH TRUTH
Dreamlords, a relatively new MMORTS style game released by Lockpick Entertainment in 2007 is such a game. Its innovation draws not only from the RTS style gameplay, but also from the unique browser interaction, allowing players to access their unit and town information online while at work or school – effectively playing the game away from home. Of course, such innovative ideas are only as good as the game they are part of, and therein lies Dreamlords biggest downfall.
There really isn't a better way to put it, so I'm just going to go right out and say it. Dreamlords isn't a good game. It's not bad, well, it's not the worst game ever made, it's just lacking in a large number of areas. You'll notice the hugely dated graphics engine right from the beginning, graphics that are simply unacceptable for a game released in 2007. The sound engine isn't much better either, sound effects do the poorly animated units little justice, and with the exception of the title screen music, nothing else stands out either.


DOPPELGANGER
The character creation is where you'll find your first big disappointment, as in Dreamlords you have almost zero choice over the look of your 'Dreamlord' aside from choosing the gender and color. It's really quite difficult to describe, but your Dreamlord basically looks like a human silhouette, with magical energy replacing the veins. With no available hair, facial features, or body shape options available, looking different to another players character is almost impossible, with the color option being the only possible way to tell two Dreamlords apart. Luckily, you also get to choose your nation, which will determine both your available unit types, the style of your main city, and help you stand out a little from the pack.
Your choices are between the Covenant, a race of humans, the Nihilim; outcast humans will magical prowess, and the Thul, a bloodthirsty race of beasts. In ancient Dreamlords history, the Covenant and the Thul were locked in a deadly battle for the world, and the Nihilim, outcast by the Covenant for their ways, cast a spell that in its wake left the world torn apart, with floating chunks of the land being all that remained. In their darkest hour, when the beasts of the night had almost destroyed all that remained, Dreamlords appeared from the soul of the planet to save the people, and rebuild the world. That's you.
SWIPE HERE TO CAST RESURRECTION
Rebuilding the world basically requires you to complete one mundane quest after another, taking back the land lost to the nightmare creatures, with the use of Tribute, Gnosis, and Soul Crystals. Soul Crystals are your basic currency, used among other things to upgrade your city on the website section of Dreamlords, Gnosis controls how many units you can have active in the field, and Tribute is used to cast spells and purchase items and equipment. While both Gnosis and Soul Crystals can be obtained through quests and dissolving loot, Tribute must be purchased with a credit card.
With everything else considered, one would think that PvP and Guilds would hold salvation for Dreamlords. Unfortunately, from my experience, this is not so. PvP takes only one form, 1v1 skirmishes involving the capture of territory, and from my experience, were quite boring. Guilds have no interaction together whatsoever outside of the website and chat, no group quests, no guild wars… not much at all really. If there's an appeal here, I missed it entirely.


Final Verdict: Fair
While I'm sure that the later stages of Dreamlords hold some appeal to the truly die-hard, the vast majority of people will find that Dreamlords dated graphics engine, mundane quest system and limited PvP options to be more than enough reason to stop playing Dreamlords forever. The innovation is there, but it just doesn't stand up well enough on it's own to recommend it.
Screenshots
Dreamlords Screenshots
Videos
Dreamlords Videos
Dreamlords Gameplay Trailer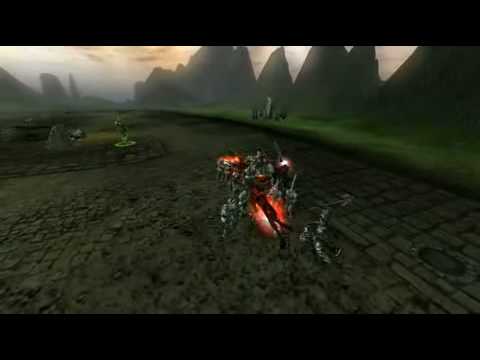 Dreamlords Quest Video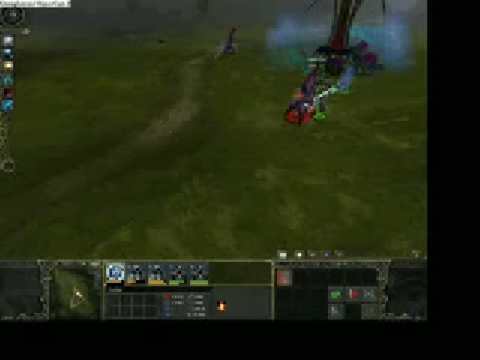 Dreamlords Preview Video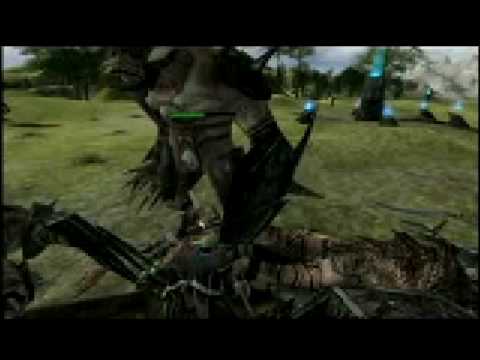 Dreamlords Gameplay Tutorial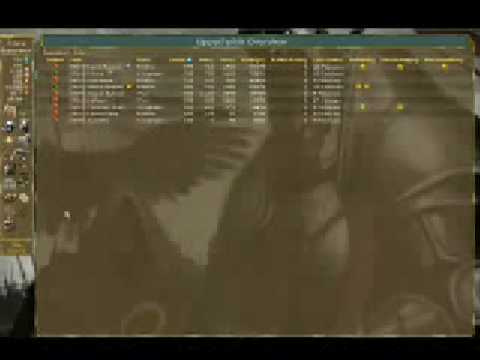 Dreamlords Gameplay Footage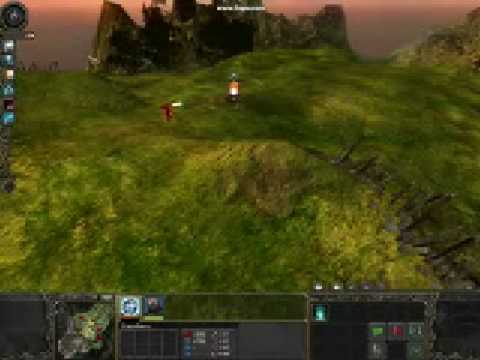 Links
Dreamlords Links
System Requirements
Dreamlords System Requirements
Minimum Requirements:
OS: Windows XP
CPU: 1.4 Ghz Intel P4 or equivalent
RAM: 256 MB Free
Video Card: 64 MB NVIDIA Geforce 3/ATI Radeon 8500 series or equivalent with Pixel Shader 1.1 support
HDD: 1.5 GB Free
Recommended Specification:
CPU: 2.4 Ghz Intel P4 or equivalent
RAM: At least 512 MB or more
Video Card: Geforce 5 series/ATI Radeon 9800 or equivalent with Pixel Shader 2.0 support
HDD: 1.5 GB Free